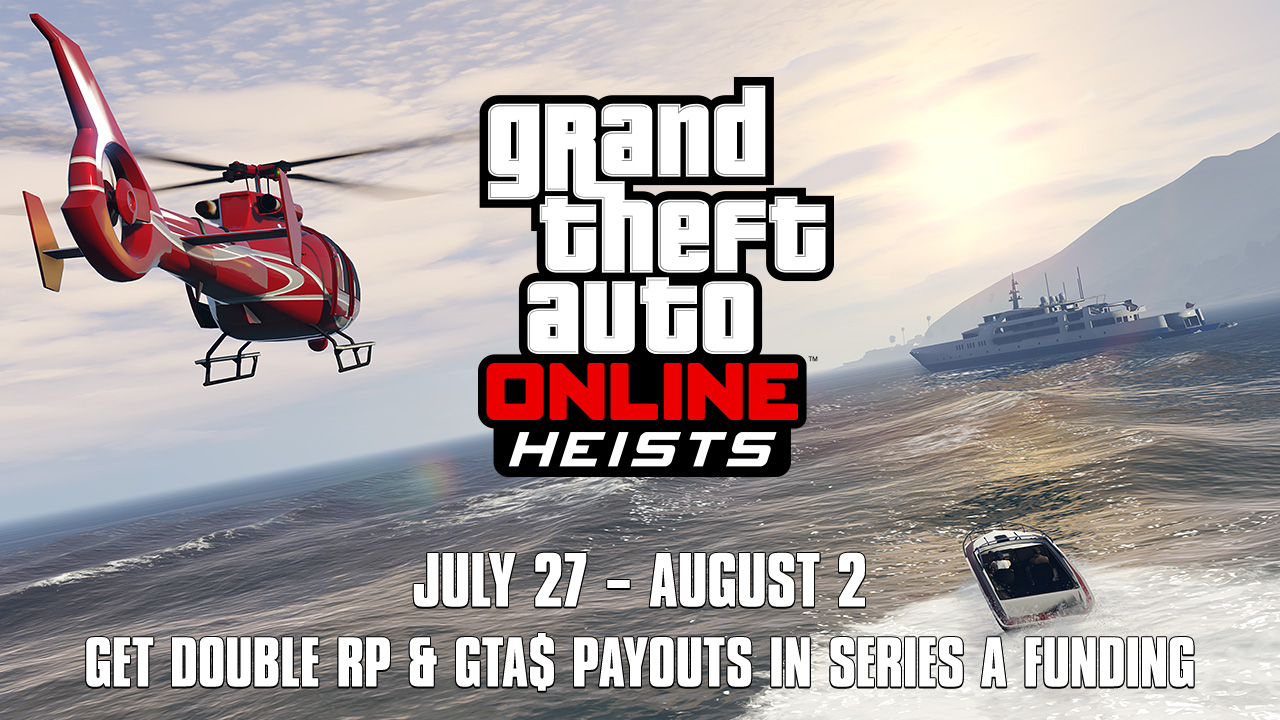 Now that you've plundered Humane Labs and sprung Rashkovsky from Bolingbroke, it's time to revisit an old friend and reap double the GTA$ & RP rewards for doing so. Over the next seven days (July 27th - August 2nd), you'll receive 2X GTA$ and RP for each of the Set-Up Missions and the Finale in the Series A Funding GTA Online Heist.
If you're already familiar with helping to get TPI's stake in the lucrative Los Santos narcotics industry off the ground, then now's the perfect time to take on the Elite Challenges in the Heist Finale for which you'll also be doubling up the GTA$ rewards:
Complete in under 6:30
Kill 75 enemies
Nobody gets wasted
For those new to GTA Online (or looking to rank up their second characters to the requisite Rank 12), we're also pumping up the RP bonus on select GTA Online activities. Moreover, these will also help increase your character's Skills - which should come in handy when undertaking Heists. Bonus Double RP activities this week include:
Gang Attacks
Mission: Out of Harmony
Missions: Deliver a Package Bonus
Deathmatch: All Kills
Deathmatch: 1st, 2nd and 3rd Place finishes
Deathmatch: 3, 6 and 10 Kills
Deathmatch: Power Player, Kill When Close to Death
Vehicle Deathmatch: Kill Power Player
Survival: Wave Reached
Capture: RP Rewards for Collecting Mission Package
And lookout for bonus temporary mark downs on GTA Online gear and vehicles throughout the week, which will be announced via our official Twitter, Instagram and Facebook.

Previously:
2X GTA$ & RP All Week for the Humane Labs Raid
GTA Online Prison Break Heist: Double Score Weekend