This week, check out impressive fan-made artistic creations including a Behance art project that casts the characters of GTAV in stained-glass, some sweet illustrated Valentine's Day cards that were posted this month from the lovelorn Trevor and Franklin – along with a gallery of the latest and greatest Snapmatics with some of the finest in-game photography seen to date.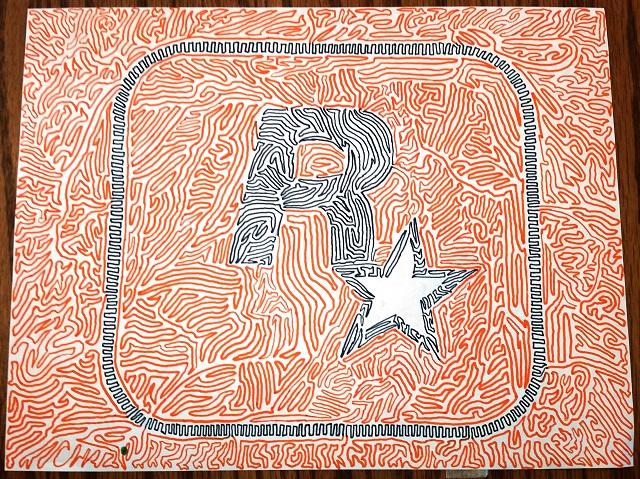 Striking at a glance, and amazing upon closer inspection – the Rockstar logo as one continuous line drawing by Chaz Schmidt. Watch his making-of video to see how it all came together.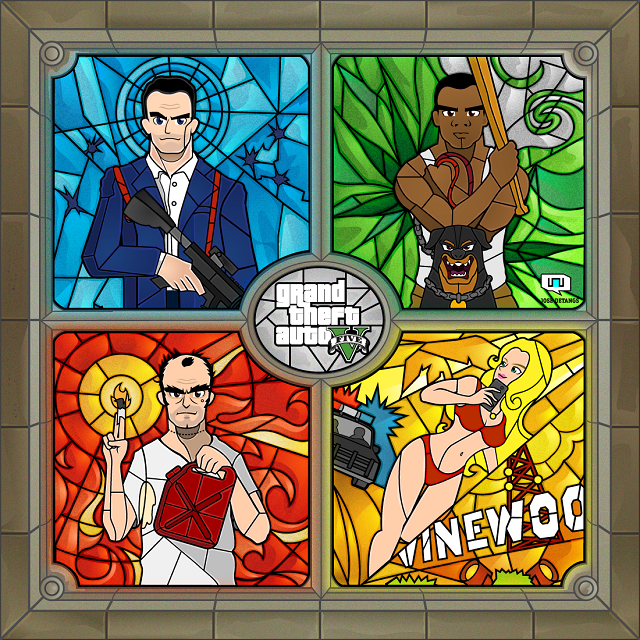 The tabernacle of Saints Michael, Franklin and Trevor – alongside Sister Beach Weather. A divine piece by Mexican artist Jose Detangs. He's also posted each pane in detail.

Hit the jump below for illustrated Valentine's Day cards from Trevor and Franklin, a Snapmatic gallery and more.