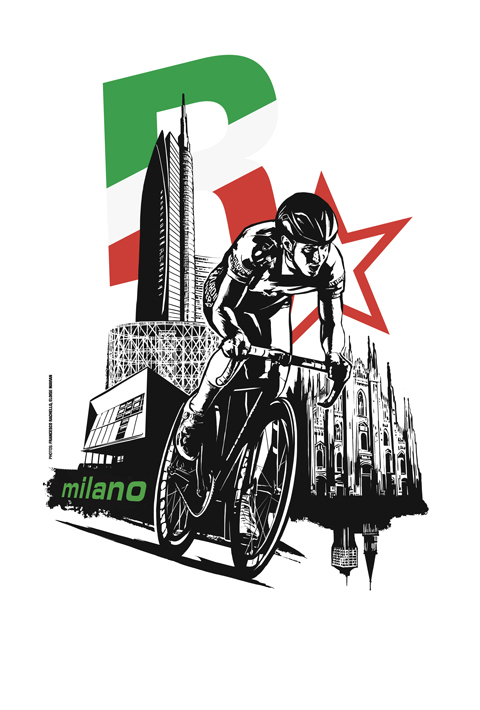 Following the intense competition from Barcelona, the Red Hook Crit Championship Series heads to its final stop in Milan this Saturday. The championship standings for both the Men's and Women's series are up for grabs. In each case, the top 15 leaders in the series standings are mathematically viable for the top three positions.
2014 has been an amazing growth year for the Red Hook Crit – with more fans, competitors and events than ever before, each stop of the Championship Series has become an electric event: from the epic downpours of the Brooklyn opener, to the high-speed action at Barcelona. Milan continues this year's growth with the addition of the Women's criterium, which we've happily seen hit every stop of the series this year.
Milan will also feature the Last Chance Race: once the afternoon's qualifying rounds and the men's criterium competitors have been placed, a small group of top qualifiers who didn't make it into the final criterium are given one last chance to race head-to-head and earn a spot in the final.
The Rockstar Award for Top Antagonist will once again be presented on the podium, awarded to the rider, who without consideration for their final position, most effects the outcome of the race through a combination of tactics, aggressiveness, and sheer strength.
Best of luck to all the competitors. For anyone in Milan, this race is free to attend and is surely not to be missed. To follow the live race action, check out the official Red Hook Crit App for iOS and Android and for more information, visit the official website, or check them out on Facebook, Twitter, Instagram and Tumblr.

Previously:
A New Champion Emerges for the Win at Red Hook Crit Barcelona No°2