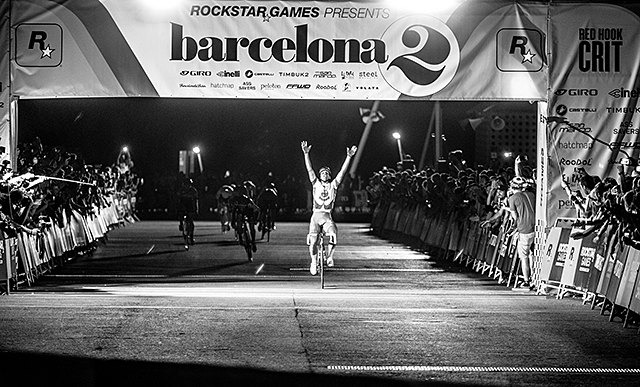 Julio Padilla crossing the finish line. Photo credit: Father Tu
The second race in the Red Hook Crit 2014 series took place on Saturday at the spectacular waterfront venue, Parc Del Forum in Barcelona Spain. With record attendance and before an absolutely electrified crowd, the Barcelona No. 2 was taken by a new athlete that no one saw coming. 21 year old Guatemalan cycling prodigy, Julio Padilla, countered his teammate perfectly to pull away from the lead field with only a few laps remaining, crossing the finish line with his arms raised high while the chase pack followed merely a few wheels behind.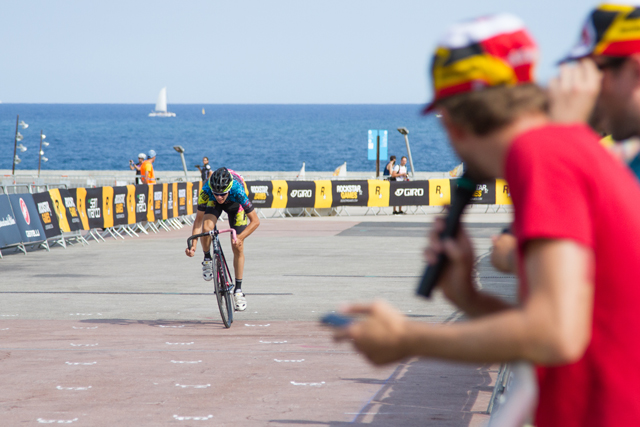 Armand Paul Kabarec sprinting in the afternoon qualifying. Photo cred: Francesco Rachello / Eloise Mavian
His teammate and winner of the Rockstar Games Top Antagonist Award, Eduardo Colon, earned the inaugural prize by paving the way for Padilla in a long solo break that at moments placed him a full eleven seconds ahead of the field and before a crowd of over 5,000 roaring spectators. Positioning in the chase pack was fiercely contested by Brooklyn's winner Thibaud Lhenry, second place finisher Augusto Reati, and other race favorites Kyle Murphy, Mario Paz Duque and Nicholas Varani, as riders fought to catch up to Colon's blistering pace.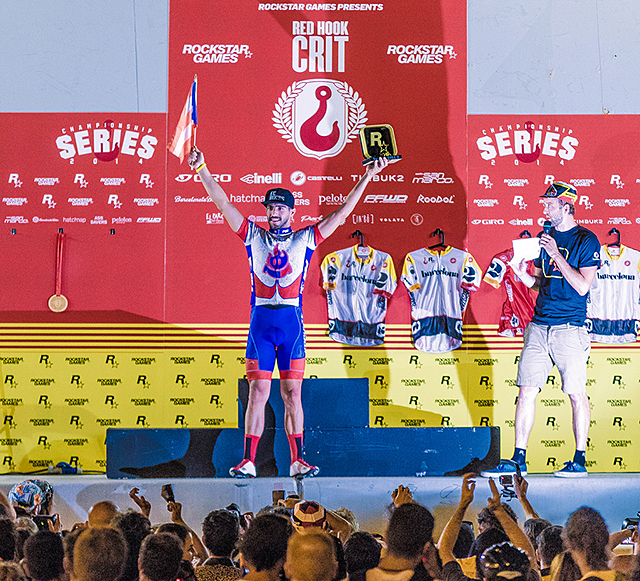 Eduardo Colon takes the inaugural Rockstar Games Top Antagonist Award. Photo credit: Father Tu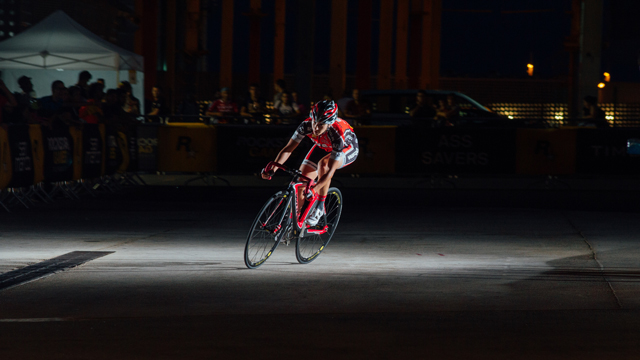 Ainara Elbusto Arteaga breaks away from the pack.
The women's criterium was taken by Ainara Elbusto Arteaga, followed by Fleur Faure in second. For the first time in Red Hook Crit history, siblings took the podium with Reati's sister, Vittoria Reati taking third place. Congratulations are also in order to the women's 5k winner, Txell Calduch Prat and the men's 5k winner Otmane Btaim, who finished with a scorching 14:44. Hats off to the top ten finishers of the inaugural Last Chance Race, giving riders whose qualifying times did not position them in the final criterium a final do-or-die last chance race to earn a slot.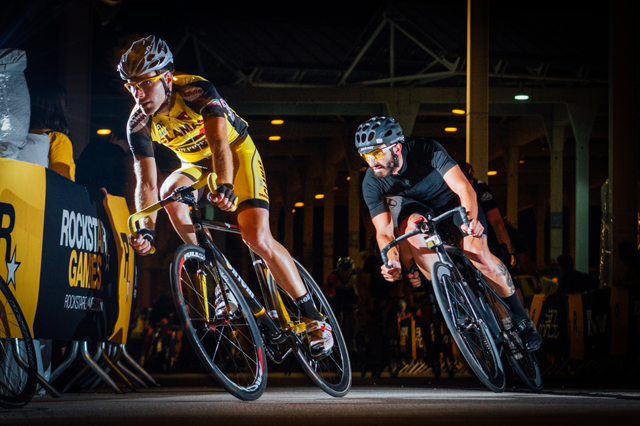 Riders navigate the chicane. Photo credit: Francesco Rachello / Eloise Mavian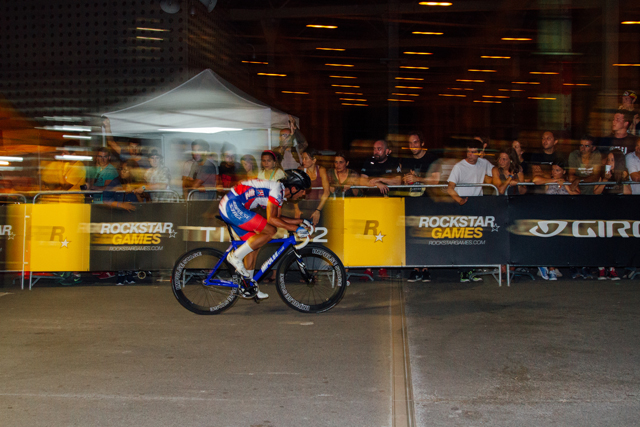 Race winner Julio Padilla sprinting in the final laps. Photo credit: Francesco Rachello / Eloise Mavian
The championship series points standings are closer than ever going into the final stop on October 11th in Red Hook Crit's fifth visit to Milano, Italy. For full standings, race information and updates, visit the official Red Hook Crit channels at redhookcrit.com, facebook.com/redhookcrit, and instagram.com/redhookcrit.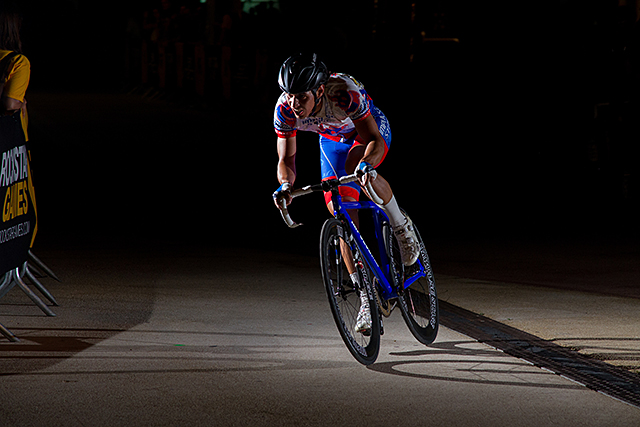 Winner Julio Padilla with a commanding lead. Photo credit: Francesco Rachello / Eloise Mavian

Previously:
The Red Hook Criterium Barcelona No°2 this Saturday, August 30th
Fearless Athletes Defy the Elements at Red Hook Crit No. 7
Red Hook Crit at Brooklyn Cruise Terminal
The 2014 Red Hook Criterium Championship Cycling Series