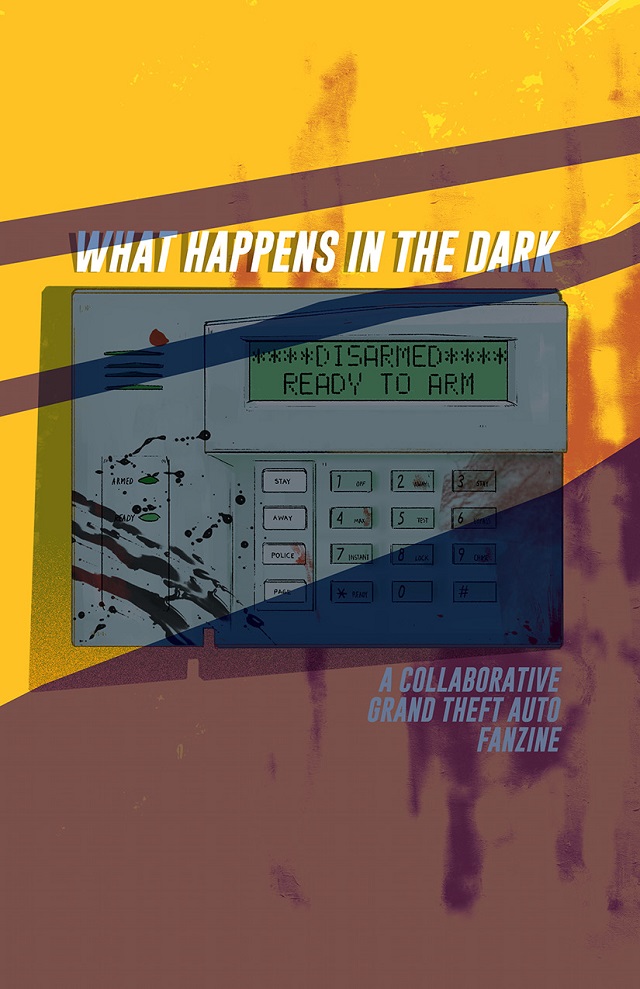 Last month, we told you about a work-in-progress not-for-profit art zine entitled What Happens in the Dark being crowdsourced from the worldwide GTA fandom scene. Well, it's been recently completed and released – and it's even more awesome than expected.
74 pages worth of brilliant GTA fan art curated and compiled impeccably by editor and designer G.E. McKinnon and their Not Lit House online imprint.
We continue to be amazed and inspired every single day by the creative efforts of the worldwide GTA player community – from the Snapmatic photographers scene to the moviemaking of Rockstar Editors to talented illustrators such as these – and this wonderful compendium of original artwork is truly humbling to see.
Thank you to all of the artists who participated in this collection and a special thanks to McKinnon and veteran GTA fandom artist Amanda Burke - not only for their own artwork and contributions, but for their very sweet sentiments in the book's foreword found on page 3.
A very fun read for any GTA fan, you can see the entire zine online at http://issuu.com/notlithouse/docs/gta_zine or you can download the PDF via MediaFire or Google Drive. Check out just a few of the excellent pieces found in the zine, below.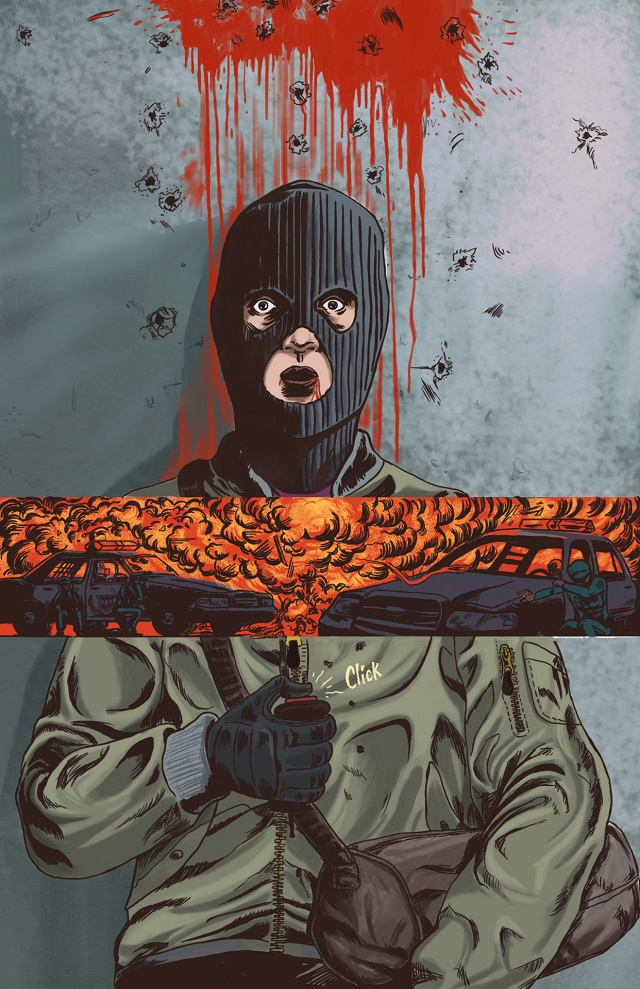 "Double Cross" by SOMETHING CRISPY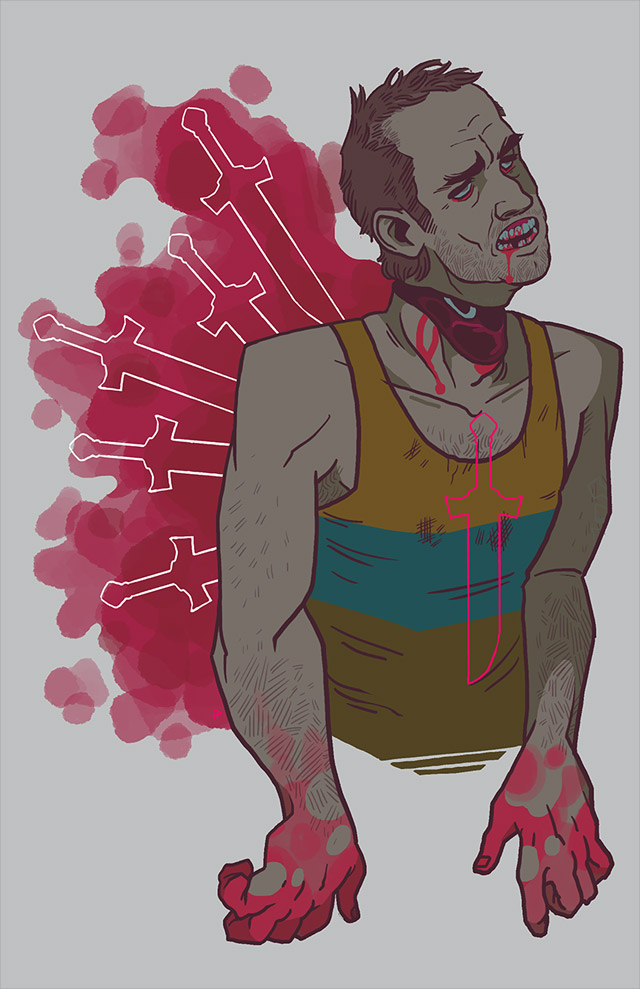 "T" by Rudy Gapon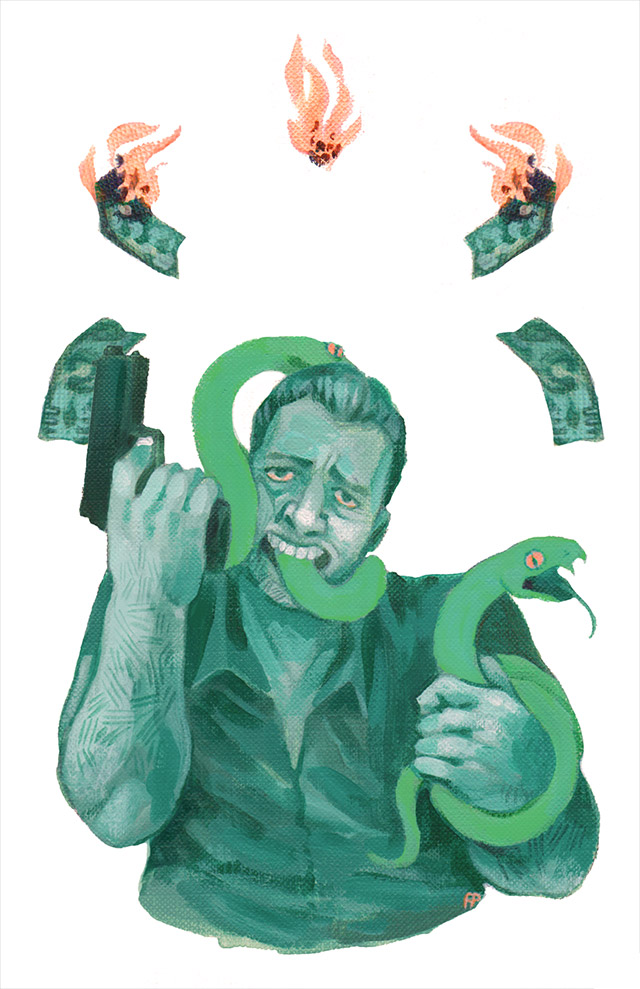 "Paula Abdul - Cold Hearted.MP3" by Rudy Gapon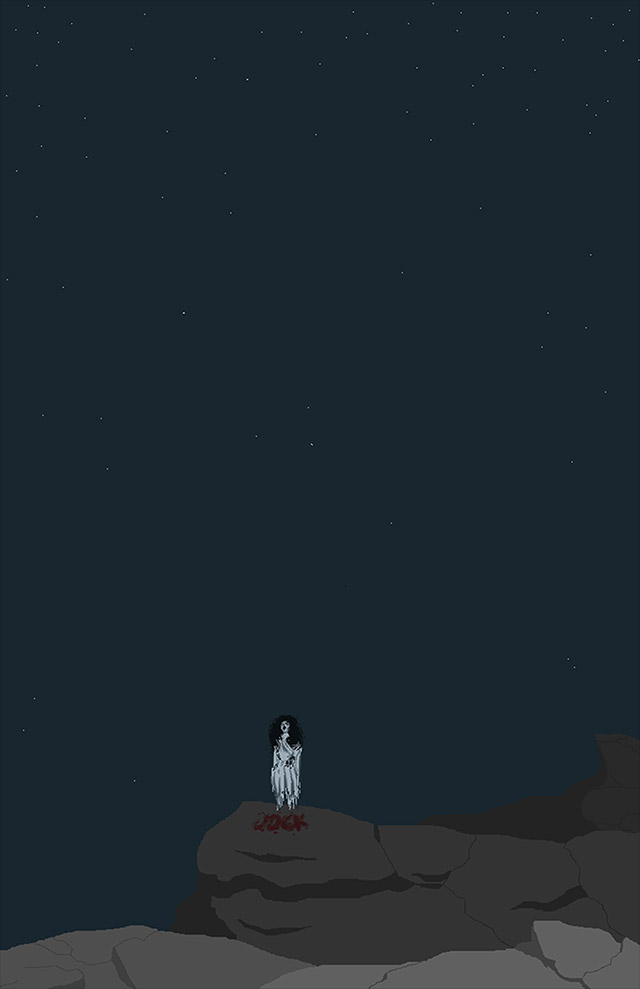 "Ghost of Mount Gordo" by Darien
Previously:
Reimagined GTA Poster Collection by Tom van Dijk and More
GTA Art Zine, Criminal Masterminds, Grove Street Families & More
GTAIII's 8-Ball Leg Tat, Trevor Cosplay and More
Our fan art column here at the Rockstar Newswire rounds up some of the latest and most impressive fan-made creations curated from all across the internet. If you've spotted or created something amazing that you think the world needs to see, please share it here in comments for the Social Club community to enjoy or send it our way to check out via mouthoff@rockstargames.com.