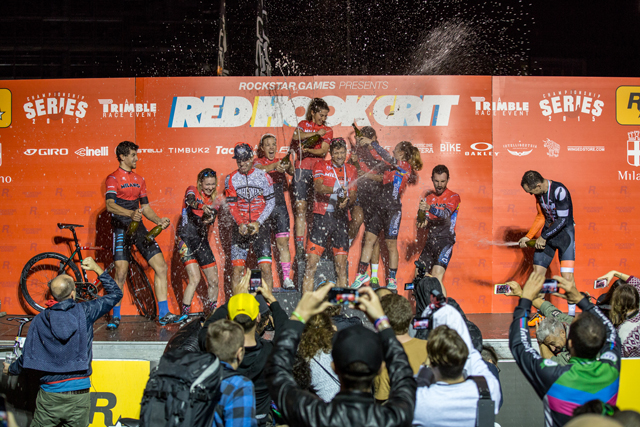 The winners celebrate on the podium. Photo: @strict / @eloisemavian.
The Red Hook Criterium 2015 Championship Series drew to a close with the fourth and final race in Milan, Italy on Saturday. 325 athletes from more than 27 countries came to qualify for the final races. Congratulations to Ainara Elbusto for taking first place in the women's race and Colin Strickland for being the first American to take 1st place on the men's podium since 2013's race at the Brooklyn Navy Yard.
With her win, Elbusto also locked up her second straight championship, while Italy's own Ivan Ravaioli captured the 2015 men's championship.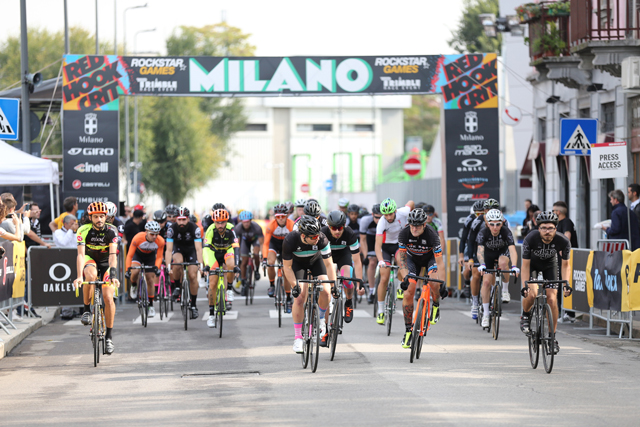 Qualification sessions ran throughout the afternoon. The fastest lap times determined where athletes were placed on the final 95 starting grid spots. Photo: @strict / @eloisemavian.
Hit the jump for the full recap of all the day's action.