We hope everyone enjoyed celebrating the holidays in GTA Online with all the new goodies from the Festive Surprise, as well as the freak bouts of snowfall that covered the streets of Los Santos and the hills of Blaine County. We certainly enjoyed checking out all the #FestiveSurprise tagged Snapmatic pics on Social Club. You can see our official selections below (each of which receives GTA$1M), along with a few honorable mentions.
And while the seasonal masks and clothing may be gone, there's still plenty to get your hands on from those that skipped the holiday rush, including the ability to purchase a third property and those four new vehicles to help fill up that new garage with - the Hot Rod Rat-Truck, Slam Van and the Massacro and Jester sports cars with Race liveries.
Plus, you can make spirits bright all year long with the new Homing Missile Launcher and Proximity Mines at Ammu-Nation any time. And for those who may have missed out on a few of the rare collectible Crate Drop items around Christmas, watch the skies this coming Friday through Sunday for your chance to score the coveted Vivisection tee, the Supa Wet Beer Hat and the Please Stop Me Mask. Happy New Year and look out for lots of great stuff here on the Newswire in 2015.
#FESTIVESURPRISE SNAPMATIC PHOTO CHALLENGE SELECTIONS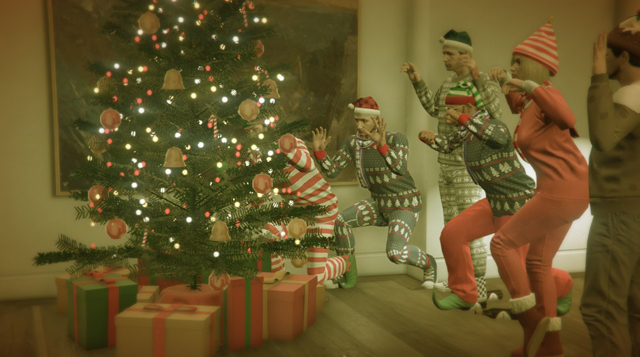 "Proximity Mines? You shouldn't have!" Duffi_21 captures "The Best Moment of Christmas" as the GTAPhotographers Crew seize upon their festive haul. We also liked Duffi's pic of Rudolph, Blitzer and Crew rolling on BMXs with Saint Nick's Bifta in tow.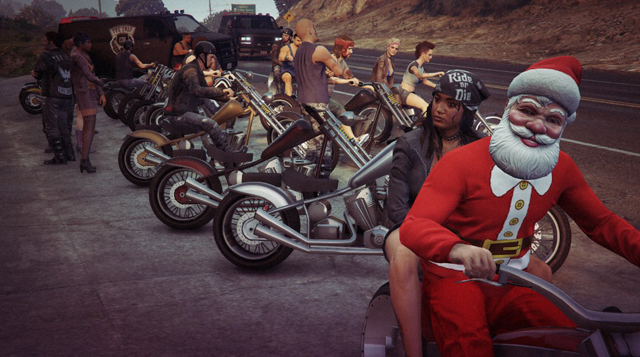 When Santa is done delivering presents for the year he swaps his sleigh for an LCC Innovation and rides out with a new-look Mary Christmas on the back of his hog. Props to R1CHIEC for a brilliantly conceived and executed pic.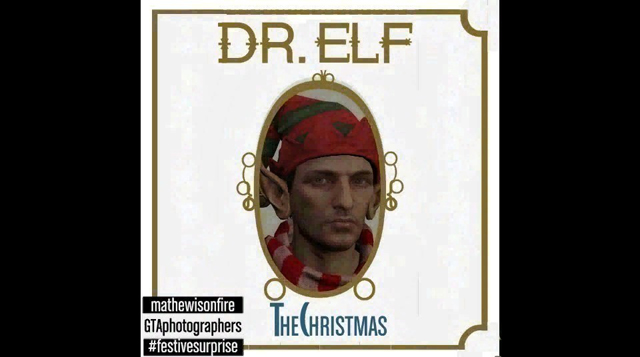 mathewisonfire's perfect stocking filler ain't Nuthin' But An 'E' Thang. Dr. Dre himself would be proud of this festive tribute album created using the Snapmatic meme creator.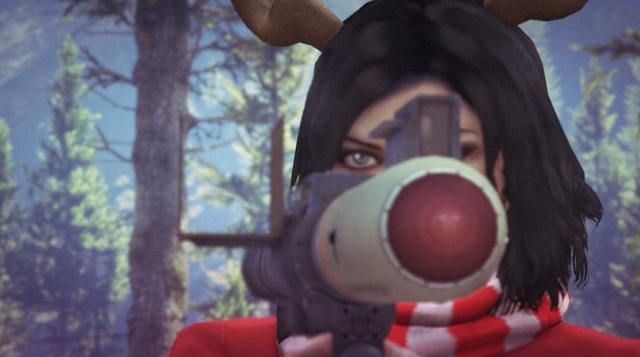 If you see the glowing nose of a Homing Missile from the new Launcher coming towards you, you'll know that sickbiyatch of the Pussi Riot Crew definitely doesn't want you joining in any reindeer games.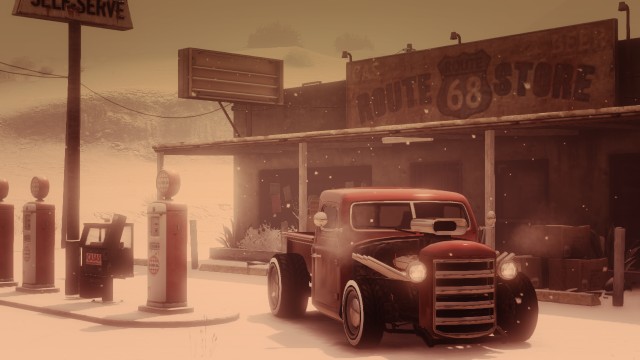 In a scene evoking Frank Capra's It's A Wonderful Life, lvc0034 snaps his Rat-Truck filled with gas and ready for the long Christmas Eve drive home.
Honorable Mentions...
• Headlights reflecting in the snow bring this enormous Christmas Tree outline to life in Christmas Car Postcard from .Bjodjus..
• Santa steps up to the plate for some well-earned Boxing Day R & R, with SilverFox1 playing backstop.
• As K1LL3R.BUST3R was turning around, down the chimney St. Nicholas came with a bound!
• "The Beauty of Winter" framed magnificently by well-known Snapmatic photographer HairyHole.
• Snapmatic Art Crew Commissioner RyanArtWorks perfectly captures Father Christmas unleashing a Homing Missile into the night sky.
Previously:
The GTA Online Festive Surprise
Snapmatic Contest Winners: #TrickOrTreat and #GTASanAndreas