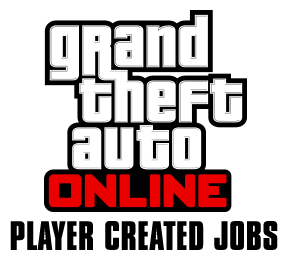 As part of the ILL-GOTTEN GAINS Update Part 2, creators were given the ability to make their own GTA Online Jobs within the heavily guarded confines of Los Santos International Airport and the Fort Zancudo Military Base. Check out below a few impressive Jobs created at LSIA and Fort Zancudo so far, from frantic Deathmatches to an expertly designed karting track. Read the descriptions below and be sure to bookmark them on Social Club for the next time you jump into GTA Online. If you're a keen creator who's made a masterpiece at these locales as well, please drop a link to it in the comments section below for the Social Club community to check out. And also tune in this Friday at 5pm ET at twitch.tv/rockstargames for a special creator's livestream where we'll be playing these Jobs with invited creators and more.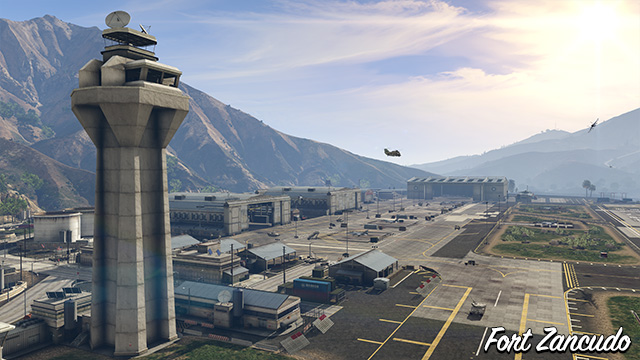 Zancudo Team Death Match by Drogom (PS3 & PS4)
Drogom, member of the X Assassinos Frios X Crew, put together this cover-heavy Team Deathmatch on the north side of Fort Zancudo. The layout of this match is a fenced in, close quarters playground of mayhem. With your choice of MGs, Advanced Rifles, Assault Shotguns, Heavy Snipers, and a few tactical Grenade Launcher and RPG placements, you won't be short on firepower. This Job provides tons of cover options in the form of walls, burned out vehicles and Sand Block Forts. The elevated areas give you a perfect vantage point to snipe your enemies while the rest of your team goes to work on the ground. You may be tempted to make a run for the two Health and Armor points in the center of the map, but tread carefully – one RPG hit to the Large Gas Tank in the center could blow you sky high, so your best bet is to make sure the Tank is detonated before you venture out.

Zancudo Zancrudo by srethrennate (Xbox 360 & Xbox One)
"Race around Fort Zancudo! Don't crash into the locals. They tend to shoot people." Sage advice from srethrennate, Leader of The Iceboxers Crew - the locals are definitely ornery in this action-packed GTA Race that feels more like an all-out war. As you wind your way through the military base, you'll be attacked from all angles by soldiers and competitors alike. To save your ride and your hide, be sure your vehicle is outfitted with Bulletproof Tires in preparation for this mad-cap dash.

Tranchées véhiculées by ProfGenki95 (PC)
ProfGenki95 has already created tons of fun Jobs on PC and this Race definitely shows that practice does indeed make perfect. Most of this GTA Race takes place in the tight, narrow, walled-in outskirts of Fort Zancudo, giving players the unique opportunity to wall ride as they make their way through the course (this can be helpful when attempting to dodge the randomly placed Gas Cylinders and Explosive Barrels). There are tons of Boosts and Rockets scattered throughout the route but be mindful of where you're shooting – a blown-up vehicle can quickly cause a pileup in the narrow raceway.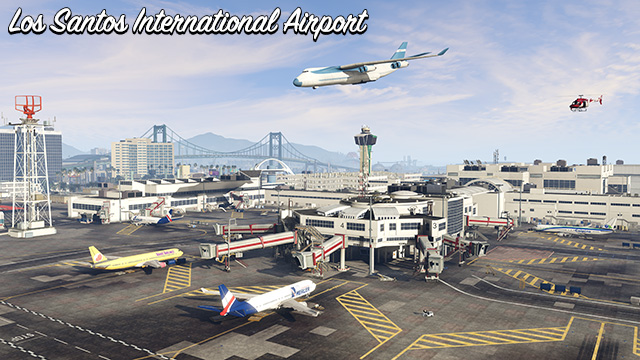 Bifta Kart Track 2 by blockgod94 (PS3 & PS4)
The leader of the Xylophone Vulture Crew is responsible for this sprint-heavy kart race, set just inside the guard post at Los Santos International Airport. The default setting of 1 lap is all you need as you maneuver your Bifta around the meticulously laid out Large Tire Wall course. With the addition of the Oak and Olive Trees, this is a bonafide throwback to classic amusement parks.

LSIA GP by Echo0712 (Xbox 360 & Xbox One)
Echo0712 of the BLAZIN PROSPECTS knows a thing or two about creating a Grand Prix - having created 25 of them so far in GTA Online. LSIA GP is not only well designed, but creative to boot, with Fruit Stands filled with Health Packs to mimic race Pit Stops. You can leave the amount of laps at the default setting of 5, or crank it up for the true GP-feel.

AirPort_Crash by UltraMzag_PL (PC)
A Lieutenant of the POSLKA EKIPA Crew, UltraMzag_PL has created a small car crash scene on the outskirts of the airport. There are plenty of wrecked vehicles and walls to take cover behind, but you'll want to make a dash for a better weapon than the default Combat Pistol. You can choose to go for the few Assault Rifles around the board, but if you can quickly make your way to the east side of the map you'll find a hidden Minigun waiting to be unleashed. This is only the second Job UltraMzag_PL has created, so we're definitely looking forward to seeing what else he may have in store for the GTA Online community.

If you've spotted or created an epic GTA Online Job in Fort Zancudo or Los Santos International Airport, drop a link in the comments for the community to check out. Also, keep an eye out for more updates being made to the GTA Online Creator, including the frequently-requested official support for the ability to properly stack Props and more.

Previously:
Player-Created GTA Online Throwback Jobs Inspired by Max Payne 3, L.A. Noire & Red Dead Redemption
Player-Created GTA Online Throwback Jobs: Inspired by Missions from Vice City & More
San Andreas Anniversary Throwbacks