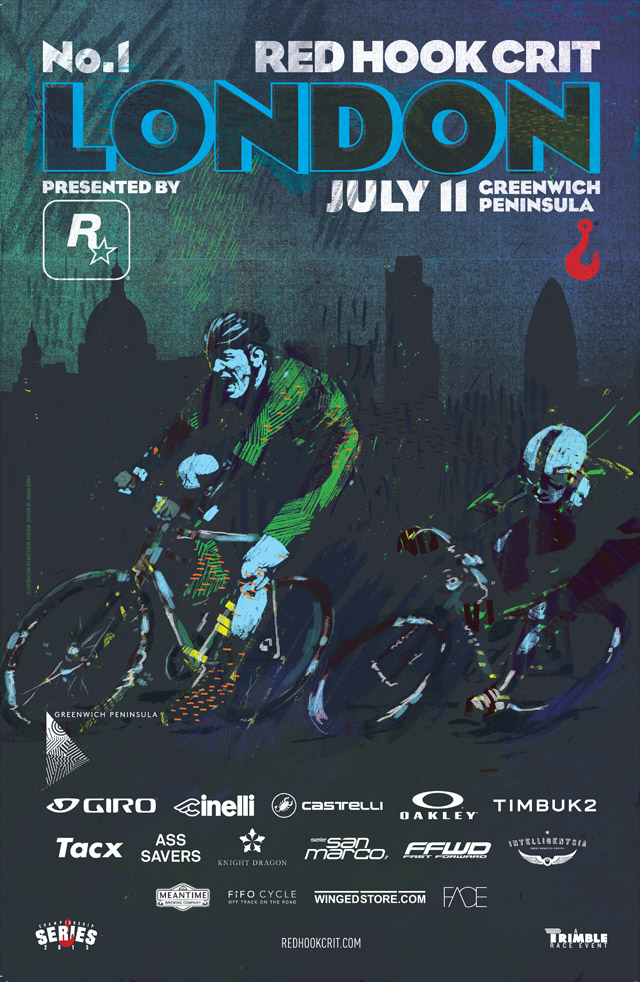 The Red Hook Crit - the world's premier track bike crit featuring professional road racers, track specialists, bike messengers, and urban cyclists competing over multiple laps around a fast, technical circuit - makes its London debut this Saturday, July 11th. Hosted at the iconic Greenwich Peninsula, outside the O2 Arena, athletes will race along the waterfront circuit in the second leg of the four part 2015 Championship Series.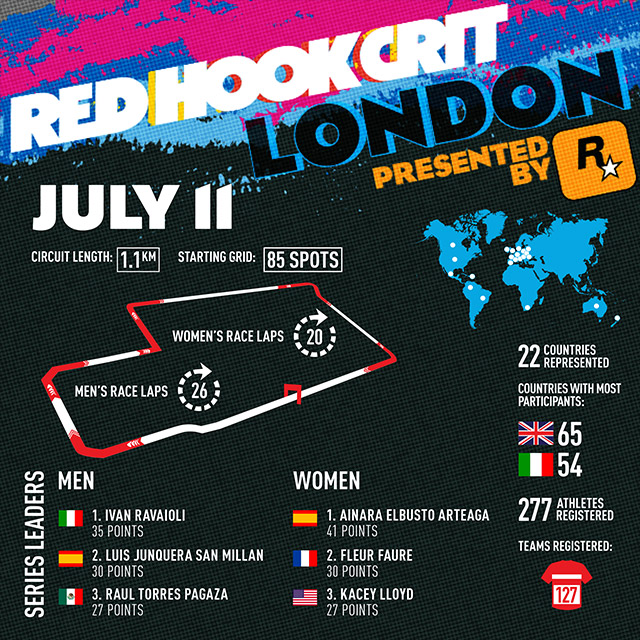 Hard-fought battles in the first race at the Brooklyn Cruise Terminal back in April shaped the current standings and London will see the return of top competitors from both the Men's and Women's fields. 2014 series champion Arinara Elbusto Arteaga defends her first place position against French professional Fleur Fauer, past RHC winners Kacey Manderfield Lloyd and Ash Duban. The men's race in Brooklyn was transformed by a crash in the lead pack during the final laps, allowing Italian Ivan Ravaoli to seize the lead and fend off the chase pack for first place. Young bloods Luis Junquera and Raul Torres will be in pursuit of the pole position, but the field is packed with seasoned RHC powerhouse athletes setting the stage for a world-class event.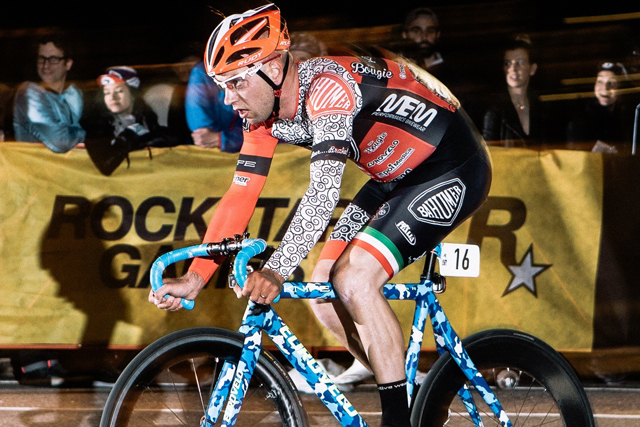 [Photo Credit: Jason Sellers]
The Rockstar Award for Top Antagonist also comes to London, awarded in both final criteriums to the riders whose tactics, tenacity and strength most affect the race regardless of their final standing.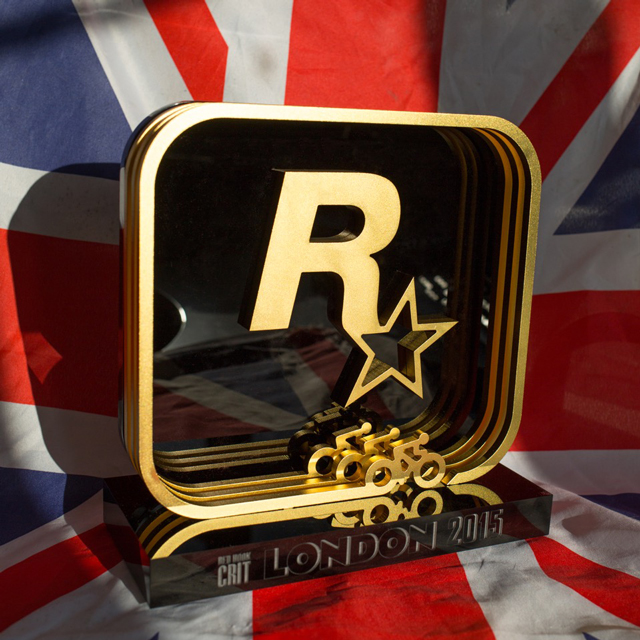 The race is free for spectators and we invite everyone in the London area to check out one of the coolest bike races in the world. For more information, visit redhookcrit.com or check out the official Facebook, Instagram, and Twitter. For a glimpse of the action, check out the video below:
Experience the thrill of high-speed track bike criterium racing on the streets of London when the Red Hook Criterium comes to London's Greenwich Peninsula on Saturday, July 11th. Free for spectators and accessible via the Jubilee Line. Races begin at 19:30.#redhookcrit #rhcl1 #greenwichpeninsula

Posted by Red Hook Criterium on Monday, July 6, 2015

Previously:
The 2015 Red Hook Criterium Championship Series Heads to London, Barcelona and Milan
Red Hook Crit Brooklyn No. 8 Recap