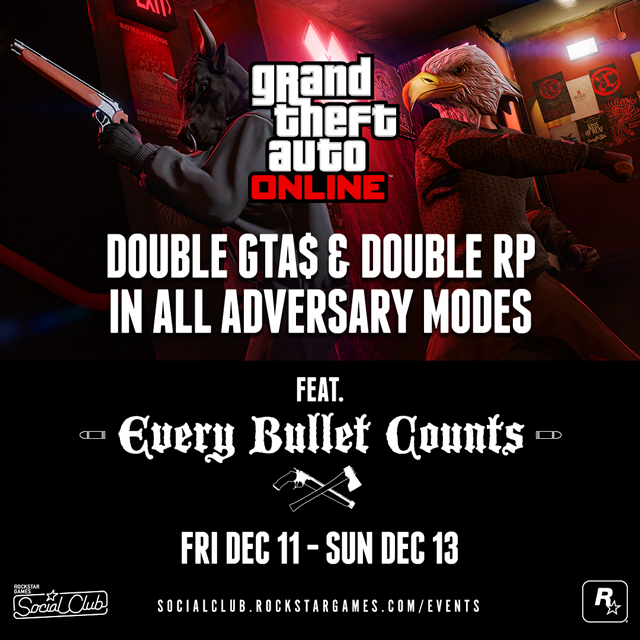 All this weekend we'll be doubling up your earnings of GTA$ and RP for every GTA Online Adversary mode, including the brand new Every Bullet Counts mode released earlier this week that pits four competitors against each other with just two bullets and a melee weapon to defend themselves.
If you haven't had a chance to play it yet, there's no excuse not to get involved this weekend seeing as how Every Bullet Counts double and you can launch the game mode directly from the GTAV launch screens via the Featured Playlist.
OFFICIAL LAUNCH STREAM FEAT. ACHIEVEMENT HUNTER
For a little taste of Every Bullet Counts and plenty more shenanigans besides, tune in to the Rockstar Games Twitch and YouTube Gaming channels at 5pm ET on Friday, December 11th. Our good friends Achievement Hunter, well known for their love of all things adversarial, will be returning to the Rockstar live stream.

Previously:
New Every Bullet Counts Adversary Mode Now Available to Play in GTA Online