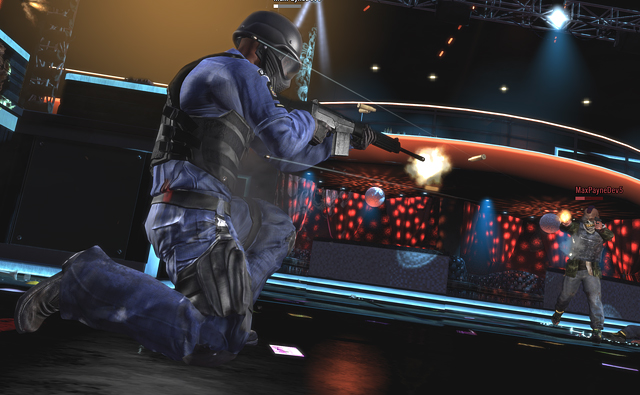 Now that both the Max Payne 3 Hostage Negotiation and Painful Memories DLC packs are out in the wild (get the full lowdown here and here in case you missed them) we've been checking out how the best players in the community use the new Bursts, weapons and Loadout Items to their advantage. Taking this into account, along with input from the top players at our dev studios, here's our tips on how to make the most of your arsenal.
The M24 is the first bolt-action sniper rifle in the game and provides impressive stopping power at long range for those accurate enough to wield it. We recommend equipping the Supressor to mask its distinctive sound and protect your position, even though that slightly impairs the range.
The IA2 AR is one of the most powerful and accurate assault rifles in Max Payne 3 multiplayer, and it's best used to keep enemies at bay from around mid-range. While it's fire rate means it not as efficient up-close, you may want to consider a punchy side-arm like the Sawn-off or the 608 Bull for those intimate encounters.
The UAR-21 is a good all-round assault rifle with a particularly fearsome fire rate that makes it more effective up close than some others. However, that does mean you're going to get through plenty of ammunition so we recommend adding the Extended Mag attachment, along with the Barrel Upgrade and Gas Systems kit if you can spare the Loadout weight.
Highly accurate across mid to long-range and with plenty of ammunition in reserve, the IMG 5.56 is a solid choice for those large, open maps like Canal De Panamá and New Jersey Cemetery.
Hit the jump for some tips and strategies on how to utilize the new Bursts and Items from both packs.