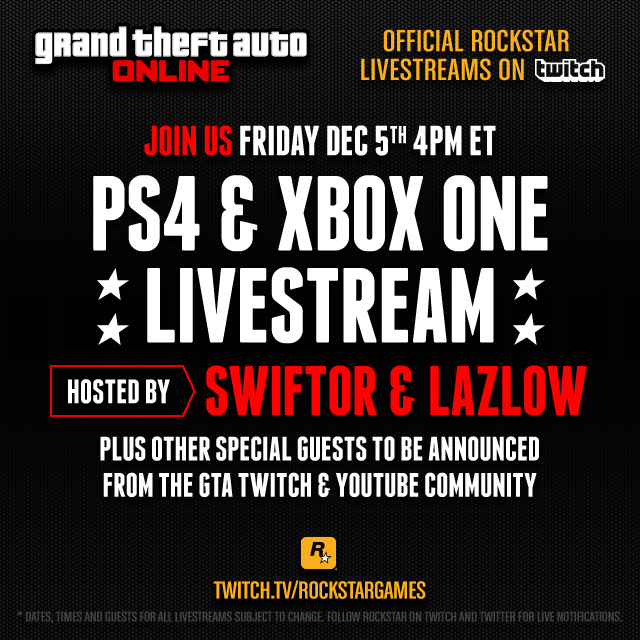 Join us tomorrow, Friday December 5th at 4pm at the Rockstar Twitch channel where we'll be broadcasting a PS4 and Xbox One livestream hosted by our good friend Swiftor along with Rockstar's own Lazlow.

Stay tuned for other special guests from the GTA community on Twitch and YouTube to be announced. For your chance to join one of the lobbies yourself, make sure to follow us on Twitter where we'll be calling for PSN IDs and Gamertags, and make sure to tune in and join the chat live tomorrow during the stream, as we'll be pulling in players at random from the Twitch chat as well.

* Please note that with all livestreams, dates and times are very much subject to change. Follow twitch.tv/rockstargames and twitter.com/rockstargames to get live notifications of when streams begin. And stay tuned for more Rockstar livestreams in the weeks ahead to be announced.