Asked & Answered - Re: Episodes from Liberty City, Yusuf Amir, Donald Love and L.A. Noire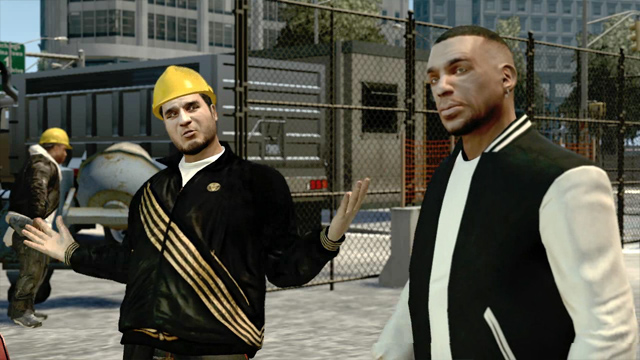 "We built the pyramids, baby!"
We asked you to keep 'em coming, and you obliged. Here's our latest supply of answers to some of your questions…


"Is Omid Djalili the voice behind this guy? It really seems like him." - Luke874

Good ears. Yes, British comedian Omid Djalili is the voice of Yusuf Amir in The Ballad of Gay Tony.


"Are there going to be tokens available to buy at retail for The Ballad of Gay Tony, similar to The Lost and Damned?" - received via Twitter

The Ballad of Gay Tony will only be available at retail locations as a part of the Episodes from Liberty City disc, there will not be branded in-store tokens. However, it will still be available as a download on Xbox® LIVE.


"Hi Rockstar! I was wondering if you ever published a Grand Theft Auto for iPhone/iPod touch?" – gabrypecio

Actually, Grand Theft Auto is making its debut for the iPhone/iPod touch this fall. Grand Theft Auto: Chinatown Wars, one of the highest rated handheld games of all time, will be appearing on the platform. Stay tuned for more info and media on it in the weeks ahead.


"Is there anything you can say about L.A. Noire, like when it is coming out?" - received via Facebook

While we have yet to announce a definitive release date, L.A. Noire is coming along quite splendidly, and we're going to have details to share with you all very soon.


"Will Red Dead Redemption track stats on the Social Club?" - received via Facebook

You can expect pretty much all Rockstar releases in the future to include Rockstar Games Social Club functionality. At this stage, Red Dead Redemption is of course still in development, but Rockstar Social Club support is in the cards. Look for Social Club to continue expanding as our convergence of multiplayer community, stat-tracking and exclusive community features.


"I'd like to know the whole story behind Donald Love. What was in the package? And why did he run away with the Asian guy? I always assumed it was human flesh or something, lol, because he's a necrophiliac and all." - 129514

No one is quite sure what happened to Donald Love. He certainly crossed a few boundaries and was trying to find a way back to normality. Whether or not he managed this, and what happened to the elderly Asian gentleman are matters we cannot speculate on.