First Screenshots from the Undead Nightmare Pack
As part of our weeklong Undead Nightmare Pack reveal, we're pleased to unveil the first screenshots today from this new downloadable content pack for Red Dead Redemption.

Check out the high definition versions at the Undead Nightmare section of the official Red Dead Redemption site and look for the debut of the Official Undead Nightmare Teaser Trailer tomorrow afternoon.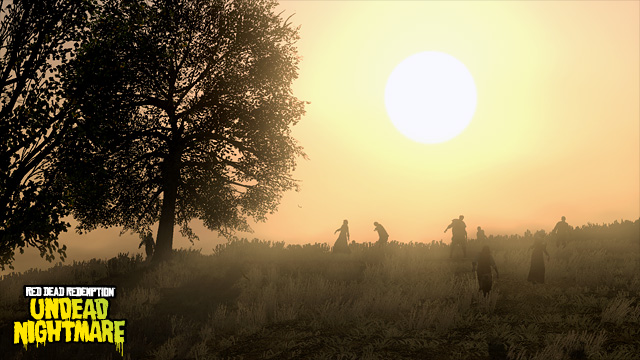 Undead migrating across the plains.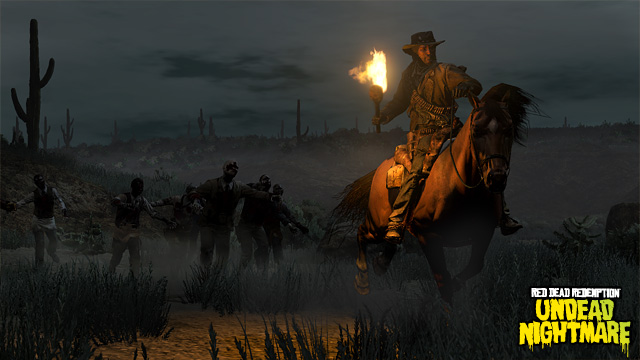 Escaping from a pack of undead on horseback.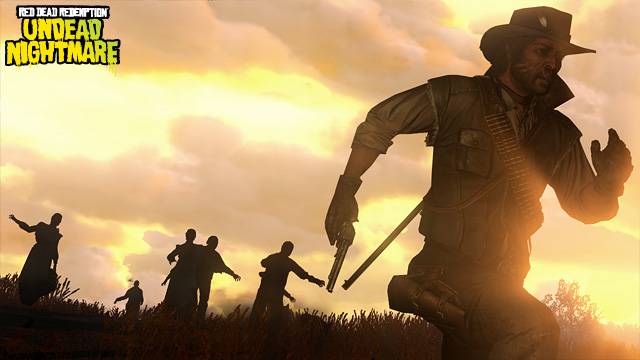 Running from an oncoming horde.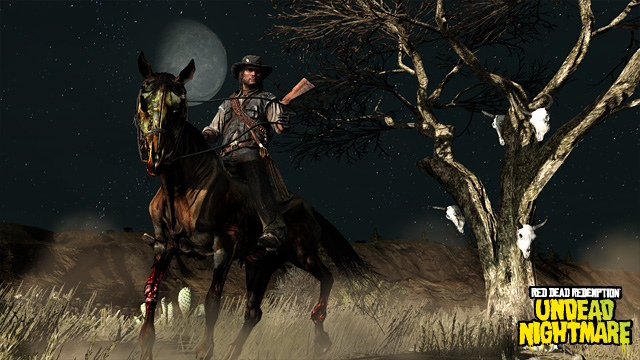 Marston mounts a zombie horse.
Previously:
Original Artwork from the Undead Nightmare Pack
New Details and Teaser Trailer for the Red Dead Redemption: Undead Nightmare Pack Coming This Week