The Brands of Red Dead Redemption: Entertainment About Town
In this edition of Brands of Red Dead Redemption, we highlight moving pictures, theatre and other live entertainment from the turn of the century with 3 wind and dust weathered posters found in frontier towns across New Austin and West Elizabeth.
Weeping Virgins for Mr. Johnson starring Jesse Raymond in his finest role to date, Moaning Outhouse, a rip-roaring comedy for the whole family starring Louis Durand, and Stretch Hawthorne - The Singing Blind Grave Robber starring the talented young actor Laurence Dunn are just a few of the old west entertainment advertisements that you can find billed in towns like Armadillo and Blackwater.
You can download these and our previously released in-game brands downloadable desktops from the Rockstar Downloads section or the Red Dead Redemption official site - stay tuned for more in-game artwork releases coming round the bend.
Weeping Virgins for Mr. Johnson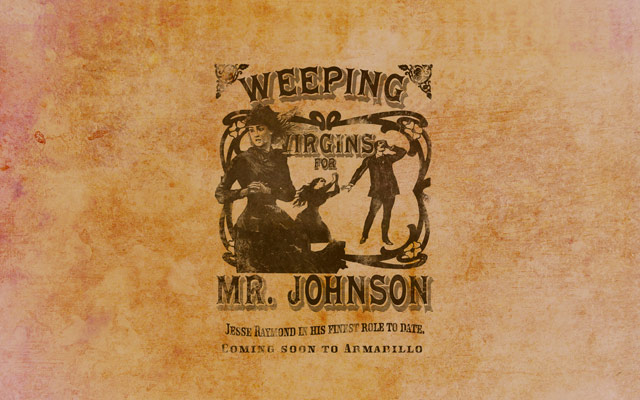 Moaning Outhouse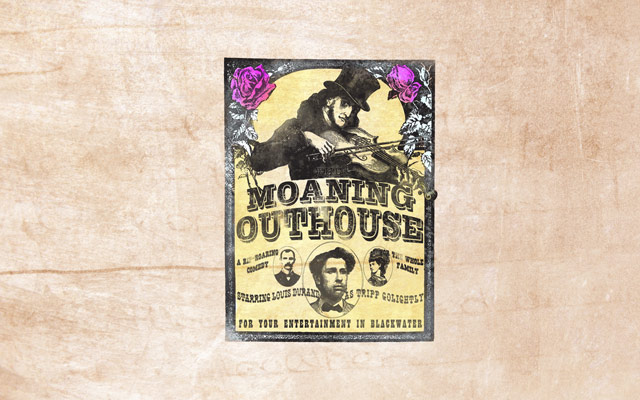 Stretch Hawthorne - The Singing Blind Grave Robber