New Red Dead Redemption Social Club Challenge Unlocked at Fort Mercer - Earn the Dead Eye Level 3 Cheat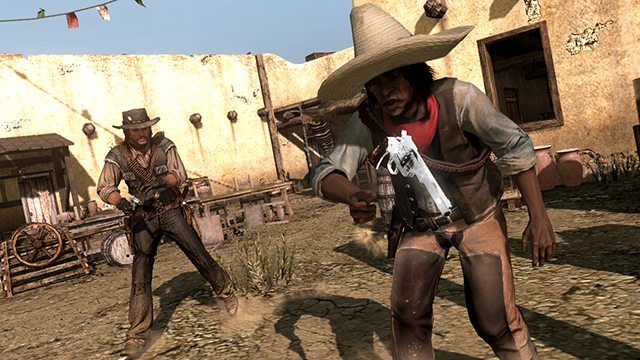 (Taking down a host of gang members out for blood is just the first part of the Fort Mercer Social Club Challenge.)
Head over to Fort Mercer to take our latest Red Dead Redemption Social Club Challenge, just unlocked today (press pause and visit the Social Club tab in the pause menu if you need info about the Challenge).
Breaking into an isolated fortress with armed lookouts is a tall enough order, but add a handful ruthless gang members to the mix and you can see where this is headed. Grab the best shotgun you can find and make sure your aim is steady, you're going to need both to make it back outside the walls of Fort Mercer alive and with the Challenge successfully notched under your belt.
You will need to complete these three objectives to complete the Fort Mercer Challenge:
Kill 10 enemies with a shotgun
Hogtie 3 prostitutes
Disarm 3 enemies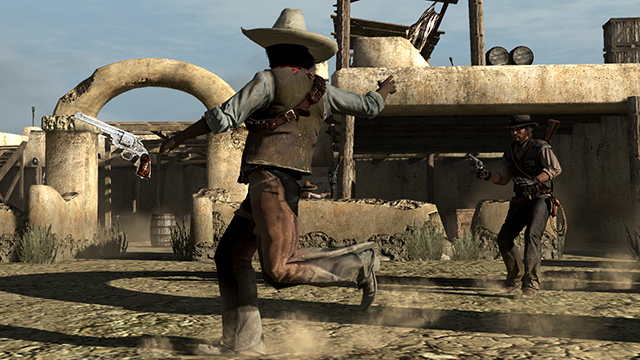 (A gang member loses his gun thanks to some crack shooting.)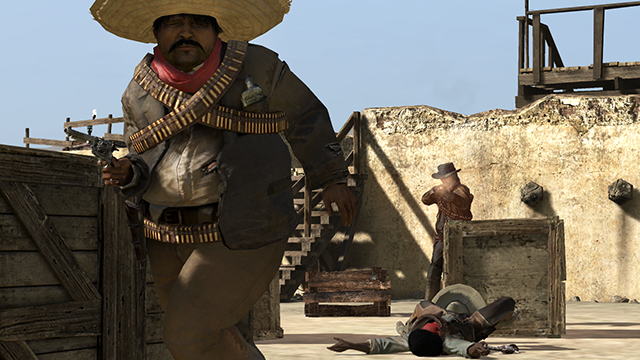 (The shotgun is going to be your key ally in Fort Mercer.)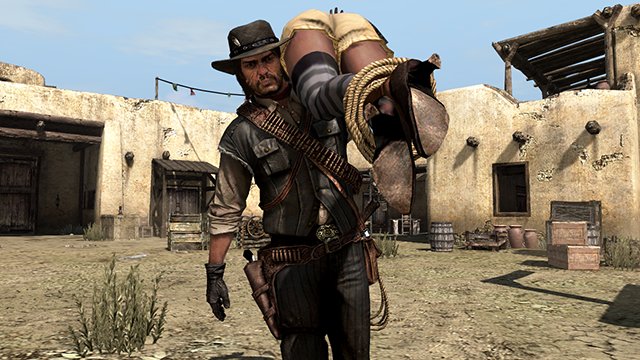 (The ladies are going to be the least of your worries, take out the gang members first.)

Before you can gain access to the Gang Hideout you must have completed the mission "The Assault on Fort Mercer".
Play the Challenge and then
visit the Social Club
to check out where your time stacks up on our
Challenge Leaderboards
. All you need to take advantage of any Social Club Challenges is a Social Club account which can be created in-game or on the web by
going here and registering
.
If you earn at least a silver medal in this Challenge, you will unlock the Dead Eye Level 3 Cheat - useful when you would like to change your Dead Eye style on the fly (do note that enabling a cheat will disable the ability to earn Achievements/Trophies).
Get your Social Club membership
and see if you have what it takes to raid Fort Mercer.
Stay tuned as we continue to unlock more Social Club Challenges in the near future.
Previously: