New Screens from the Red Dead Redemption Legends and Killers Pack
Coming next month for download on PlayStation Network ($9.99) and Xbox LIVE (800 Microsoft Points), the
Legends and Killers Pack for Red Dead Redemption includes 8 new Multiplayer characters from Red Dead Revolver, plus 9 new Multiplayer map locations and the new Tomahawk projectile weapon which includes its own unique set of challenges.

Check out some new screens below from the Legends & Killers Pack (you can also see them in HD over at the Red Dead Redemption Official Site's DLC page), and stay tuned for more details including the release date announcement and more.

Showdown at Manzanita Post.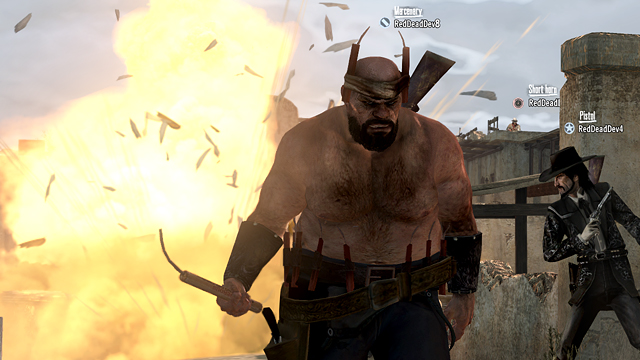 Pig Josh lays waste with some dynamite while Mr. Kelley tries to survey the damage and avoid getting sniped from above.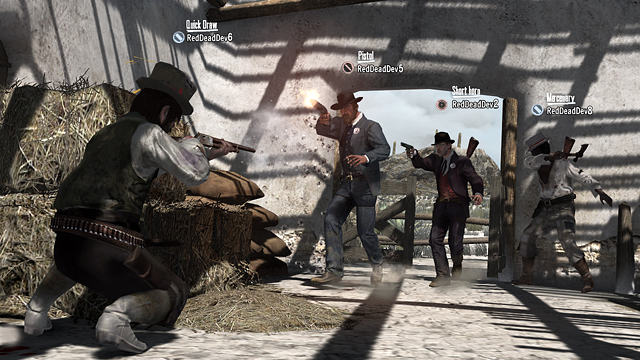 RedDeadDev2 has no idea what's waiting for him as he pushes through the open doorway...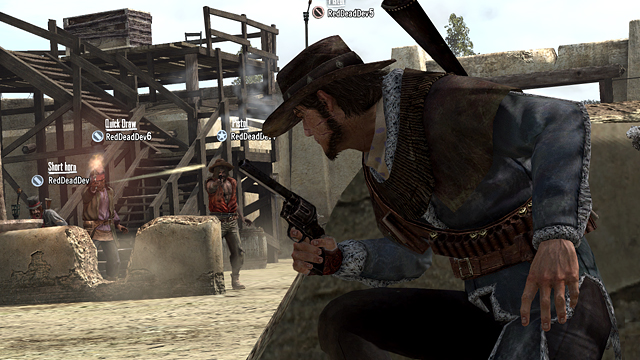 Taking cover as Red Harlow, the hero from the original Red Dead Revolver.
Previously:
First Screenshots from the Red Dead Redemption Legends and Killers DLC Pack
Announcing New Downloadable Content Plans for Red Dead Redemption