Free Red Dead Redemption Outlaws to the End Co-Op Mission Pack DLC Coming on June 22nd: New Screens and Details from "The Escape" and "The Herd"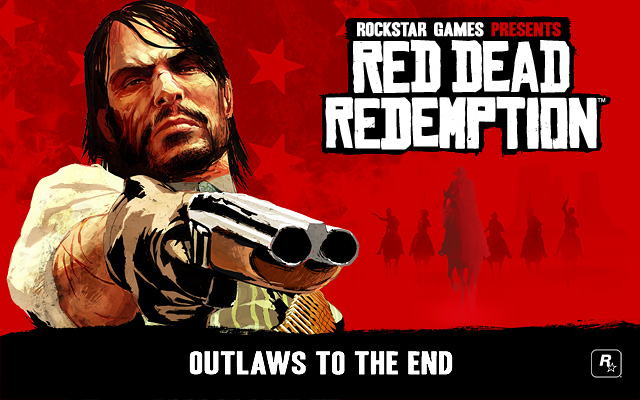 In just 4 days, the Red Dead Redemption Outlaws to the End Co-Op Mission Pack will be available as a completely free download, simultaneously on Xbox LIVE (requires Xbox LIVE Gold Membership for online play) and PlayStation Network.
Here's a sneak peek at the last two missions that make up the Co-Op Pack - which includes six Co-Operative Multiplayer missions in total. You can see our earlier mission previews & screens by checking out the links in the 'Previously' section near the end of this post.
The Escape
You and your teammates must attack and steal a gold coach along with a wagon and a Gatling gun. Once acquired, you will be sent to turn them in to the American Army and then must clear out remaining resistance in the town of Tumbleweed. After clearing the town, prepare for an explosive standoff that will take you all the way to Mexico.
The Herd
Cattle rustlers have taken control of Box Canyon. Fight your way in and wipe out the rustlers, then use teamwork to protect the herd as you lead them home to Armadillo while drawing heavy fire from snipers and reinforcements on horseback.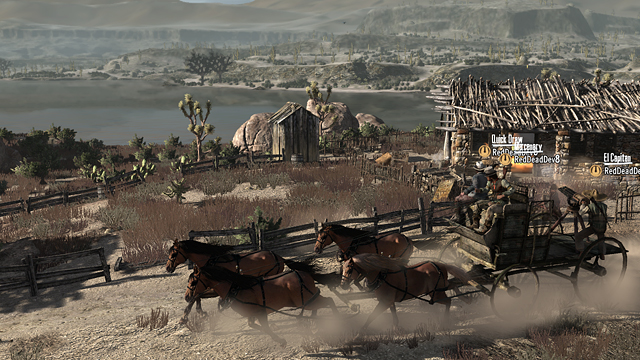 Players take control of the wagon and Gatling gun in "The Escape".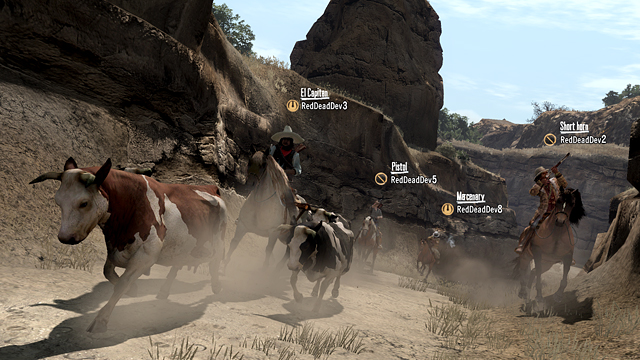 Guiding cattle home to Armadillo in "The Herd".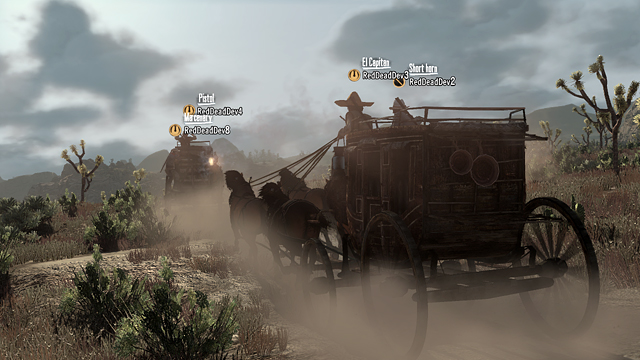 The team splits up to transport both vehicles in "The Escape".
Previously:
New Screens and Mission Details from the Red Dead Redemption Outlaws to the End Co-Op Mission Pack: "The Kidnapped Girl"
Outlaws to the End Co-Op Mission Pack Coming for Free on June 22nd - Check Out New Screens
First Red Dead Redemption DLC Details - The Outlaws to the End Co-Op Mission Pack