Fan Vids: Romancing the Albany Roosevelt, Bonnie and Clyde Capers & More
From Rockstar Editor powered odes to the Albany Roosevelt Valor to mini romantic comedies costume designed in Fedoras and Bustiers – and hilarious Let's Plays of the latest Adversary Mode "Till Death Do Us Part" – check out this special round up of fun, fan-created videos featuring the recently released Be My Valentine content, which will remain available in GTA Online.


Grand Theft Auto V - Original Gangsters by Berdu
Berdu and his band of good fellas, The Valentines, remind the modern-day gangs of Los Santos where it all began in this short film titled "Original Gangsters".


Grand Theft Auto V - My Babe (Be My Valentine MACHINIMA) by MrSrdaro
To the tune of Little Walter's 1955 classic "My Babe", Los Santos' answer to Bonnie & Clyde goes on a vintage crime spree. MrSrdaro says, "It ended pretty bad for the Roosevelt Valor, but we've managed to escape the law in a smooth way, after all that's what a couple would do."


NEW Vehicle, Sexy Underwear & More! by iamfallfromgrace
iamfallfromgrace charmingly checks out the new Outfits & Masks from Be My Valentine, along with a comprehensive look at the customization options on the Albany Roosevelt Valor (not to mention the recently released Banshee 900R as well). As grace herself would say: "Duuuude, so sick".


'Til Death Do Us Part! (ft. Sips) by Hat Films
One of several very fun Let's Plays and livestreams of the latest Adversary Mode, Till Death Do Us Part, is this clip from the lads at Hat Films and their pal Sips. Watch out for "wank 'n' flank" as they get to grips with all five of the mode's maps. Also check out our friends Kevin LaSean (fka Xpert Thief) and RealRosesAreRed team up and throw down in their session of Till Death Do Us Part as well.
#GTAV #RockstarGames #RockstarEditor #GTAPhotographers #OverRev #drift @RockstarGames https://t.co/aRiezvHr2U pic.twitter.com/28fDNXCAJz

— bee.1108 (@bee_1108) February 14, 2016
Ever consider taking your Valor out for a tandem drifting session in Los Santos? bee.1108 and friend FREAX@LNSJ show how it's done in this Rockstar Editor powered clip set to "Trouble" off the Welcome to Los Santos album.


GTAOnline: Vehicle spotlight - Albany Roosevelt Valor by TheGTABase
Longtime fan community channel TheGTABase classes up the joint with this jazzy little video showing much affection for all the sexy contours of the Albany Roosevelt Valor.

...be my valentine?! lol... #GTAV #GTAVINES #iGTA #BeMyValentine #gtaonline https://t.co/bbI24JyYdI

— ☠ bOnEs (@CaPn_bOnEs) February 13, 2016
CaPn_bOnEs #BeMyValentine #GTAVine is a classic example of unrequited love.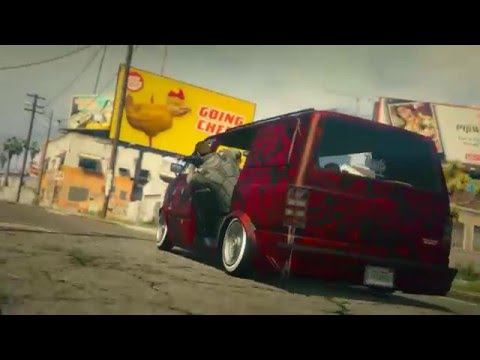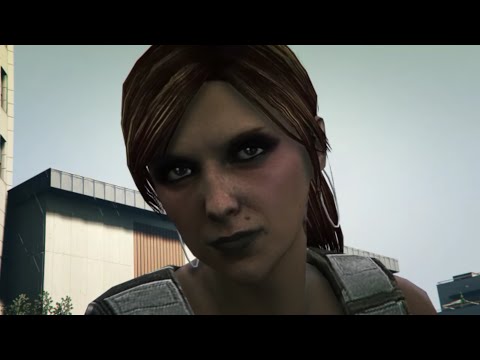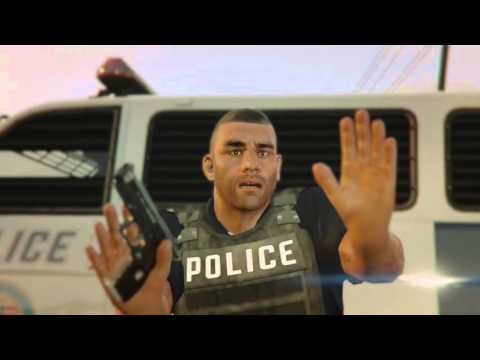 Special Valentine's Day Couple YT Playlist by GTA Editor Movies
Finally, GTA Editor Movies put together a special trio of couple-themed action shorts highlighting love-struck duos pulling off daring capers. Within the playlist you have The Chase, Liquor Store Assault and Hit' em Up, featuring not one but two couples doing the memorable 'Desperate Times Call For...' Contact Mission for Lamar in a festive red Moonbeam Custom. Click any of the thumbnails above to play the videos.
If you've created any Rockstar Editor videos of you and your Crew checking out the new content from GTA Online: Be My Valentine, make sure to share them in the comments below for the Social Club community to enjoy.

Previously:
GTA Online: Be My Valentine