Game Tips: Becoming a Successful VIP and Bodyguard
The recently released GTA Online: Executives and Other Criminals introduces new business opportunities for the ruthlessly enterprising, courtesy of the SecuroServ private security corporation. Whether you're an established magnate in need of a reliable protection detail for your empire, or an ambitious upwardly mobile employee eager to earn some hard cash no matter how dirty the work – we've assembled the following keys to success to help you make your mark.


Executive Summary:
VIPs and Bodyguards are defined roles of employer and employee – who work together to succeed in VIP Work and VIP Challenges as well as escorting the VIP through the dangerous and unpredictable streets of Los Santos.
As a pocket-padded VIP, you can indulge in the lap of luxury or wreak criminal havoc, safe in the knowledge that you're in the care of experienced, well-armed bodyguards, personally selected by your good self in true executive fashion.
As the Bodyguards, get paid for doing what you enjoy - exercising decisive action. By becoming a Bodyguard, you can rely on a steady, periodic salary of GTA$5,000, on top of any additional cash and RP for taking on VIP Work and VIP Challenges that happen within Freemode.

Becoming a VIP: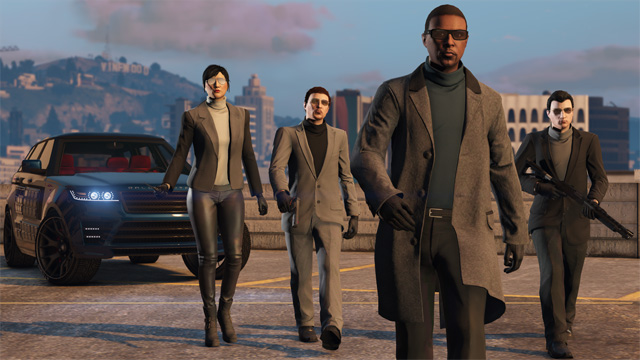 If you want to take the lead as the boss of the group and be the VIP, make sure your bank balance is healthy. You don't have to pay out anything to become a VIP, but you will need a minimum balance of at least GTA$1M in capital to begin your reign.

Open up the Interaction Menu and access 'SecuroServ', where you'll be given the option to register as a VIP. Choose this to become a VIP and name your Organization. When you go back in to the Interaction Menu with your new status, you'll find the Option 'SecuroServ VIP' now available. From here, you can start living that VIP life.

While building up your executive empire, it's worth remembering the following to help you get the edge on your competition and manage your employees:
VIP statuses last for 4 hours of Freemode play. Time spent in Jobs or Heists do not decrease your VIP timer. Once the 4 hours are up, it's a 12 hour cool down period until you can be a VIP again.
There can only be a maximum of 6 VIPs in a session at any time. If you join a session with 6 VIPs already active, you'll be given the chance to suspend your VIP status.
Once a VIP, the entry in the Personal Interaction menu changes simply to 'SecuroServ VIP'. From there, you will have access to the Hire Bodyguards option.​
You can hire and, if necessary, fire other players as your 'Bodyguards'. You can hire up to 3 Bodyguards to serve and protect your Organization at a time.
If a Bodyguard betrays your organization, or falls foul of your rule you can also end their employment via the "Terminate" option. The other Bodyguards in your organization will have 5 minutes to take out the black sheep.
You won't be able to be in a session with another Organization with the same name and while there's the option of renaming your Organization, it comes at a cost, so make sure you're certain about your Organization's name before you begin operations.

Working as a Bodyguard: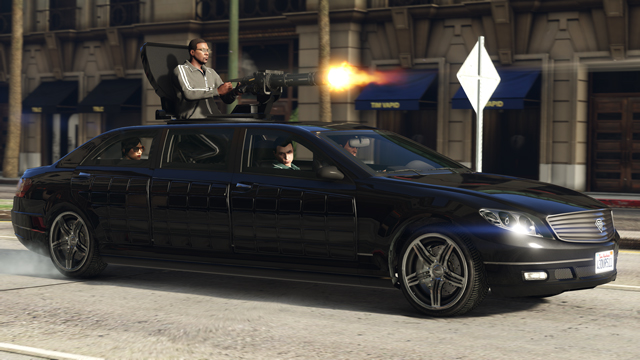 Bodyguards help their employer avoid 'unwanted attention' while earning cool cash as hired hands executing their delicate affairs.

To advertise your expert set of skills, simply open the Interaction Menu, select 'SecuroServ' to open up the option 'Looking for Work'. Toggle this on to make your services available to anyone who might be in need of a helping hand and wait for the job offers to roll in.

As you get stuck in to the hard graft or building your way up to VIP status yourself, we recommend making note of the following tips:
Bear in mind that your payouts as a Bodyguard reduce by 5% every time your VIP dies, to a maximum reduction of 50%. Keep your boss alive!
​While in the VIP's vicinity, you can also earn a 100RP bonus per minute and if you die within a certain range of the VIP, you'll respawn nearby your VIP.
Bodyguards are able to call a vehicle in if the VIP owns it already, or if it's already active on the map.
You'll get your health regen accelerated and pushed up to 75% while in the VIP's radius. The health regen and RP bonus also apply if you and your VIP are in the same interior space.
If you're looking to rack up the RP, it's worth noting that Bodyguards receive a regular 400 RP bonus for riding with their VIP, and 600 RP for driving the VIP around.

Additional Pointers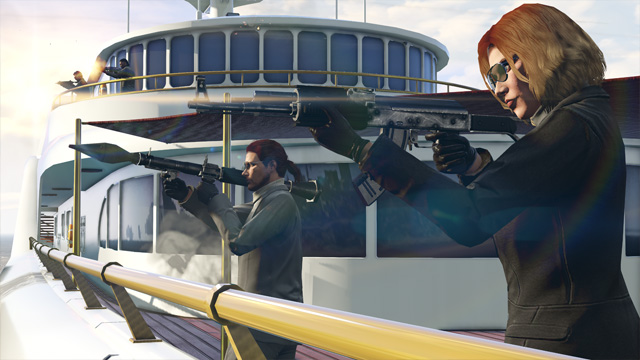 While many have already successfully eased into the smart shoes of VIPs and Bodyguards, for those taking their first tentative steps into this mode, here's a few additional introductory things you should also know to get started:
How payouts work:
The Bodyguards earn $5,000 per 15 minutes for being in the VIP's service (regardless of how long they have been in the service for). In return for their salaries, 100% of the Bodyguards' winnings in Freemode (including participation bonuses in Freemode Events), go to the VIP (minus a 10% cut to SecuroServ). An exception to this is personal vehicle sales. Note that Bodyguards also earn an RP bonus when in the vicinity of their VIP and get a small stat increase. Stat increases and increased health regen are particularly useful during modes like Executive Deathmatch.
Does a Yacht count as a property?
A Yacht doesn't count towards your limit of 5 properties, but you can spawn there, freshen up with a change of clothes and grab a refreshing drink while you're at it. It does not contain a garage, or a Heist Planning Room, but the vehicles that come with the Yacht package you bought will always spawn there, even if they were destroyed in the last session. You can't sell a Yacht, but you can always upgrade, downgrade or completely re-create it, right down to the name.

How to kick undesirables off your Yacht:
Any good yachtsman knows the importance of keeping the 'ahoy polloi' away, and so each Yacht comes with built-in Defenses and several Access options to protect your Yacht from unwelcome visitors looking to mooch off your millions. If a stowaway has boarded your Yacht, follow these steps to get rid of them without changing sessions:
Restrict Yacht Access to exclude the interlopers. You can find the Access options in the Yacht Services area of your Interaction Menu.
Toggle your Yacht Defenses to 'Off' (so you can access your weapons).
Kill the unwelcome players. They will respawn on the shore.
Toggle your Yacht Defenses to 'On' so they can't simply fly back to the Yacht.
Enjoy your Hot Tub alone or with your closest friends discreetly and in peace!
Stay tuned for more upcoming Game Tips including strategies for success in specific VIP Work and VIP Challenges modes as well as in recently released Adversary Modes.

Previously:
GTA Online: Executives and Other Criminals Now Available
GTA Online: Executives and Other Criminals Trailer