Stunning Snapmatics Captured on PlayStation 4 & Xbox One
With the launch of GTAV on Playstation 4 and Xbox One, the vast Snapmatic Community of enthusiastic shutterbugs have wasted no time capturing marvelous and prodigious fresh perspectives throughout Los Santos and Blaine County. Here are a few featured shots that caught our eye these last couple days.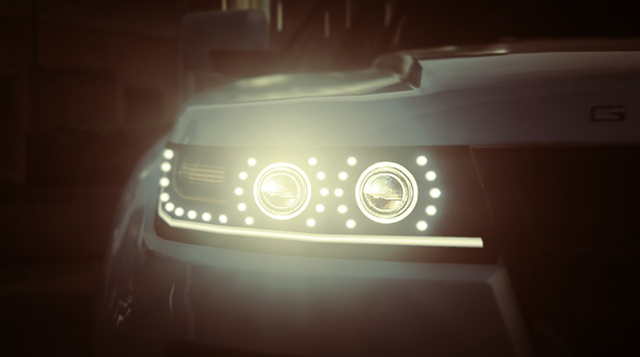 The glow of headlights captured in Burton by oAgro_ of the well-known GTAPhotographers Crew.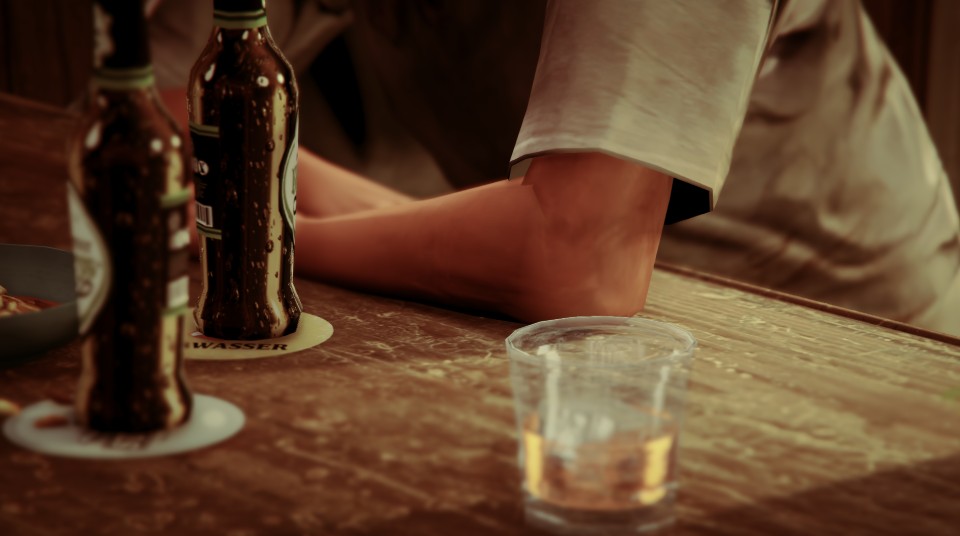 After a hot day in the Grand Senora Desert, NSE_109 bellies up to the bar for a couple of cold Pißwassers.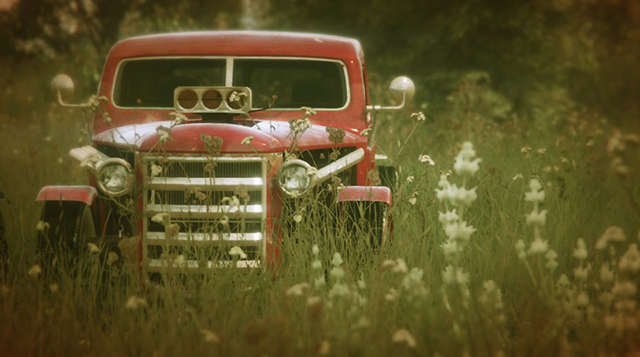 This spruced up Bravado Rat-Loader looks like it was inexplicably put off to pasture. Captured by 1HARV3Y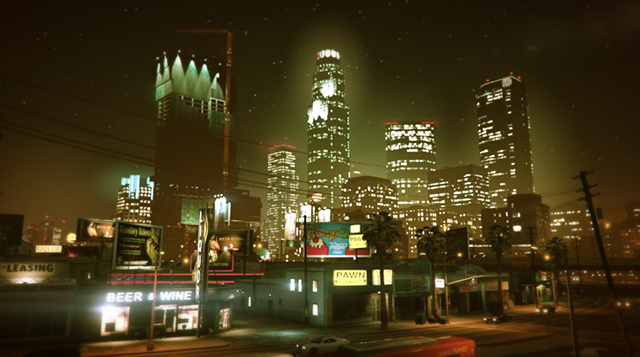 The Los Santos skyline positively glows in this evening shot from ProVelvet.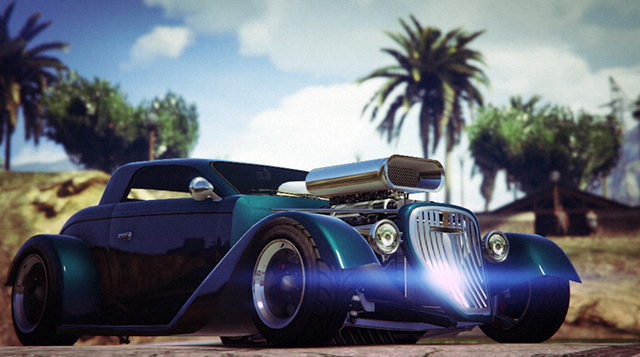 A stunning Vapid Hotknife captured in East Vinewood by Top_Noch_Bazzil.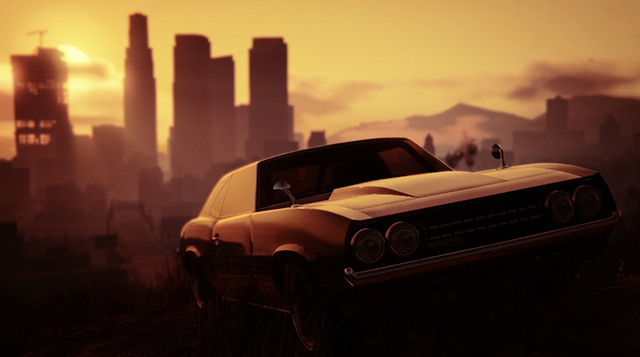 This scenic shot in the Tataviam Mountains was taken by -kXh87- of the up and coming Snapmatic Art Crew.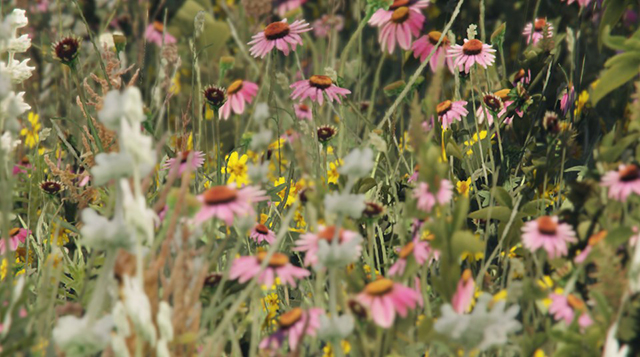 An up-close look at wildflowers from skyline_ger.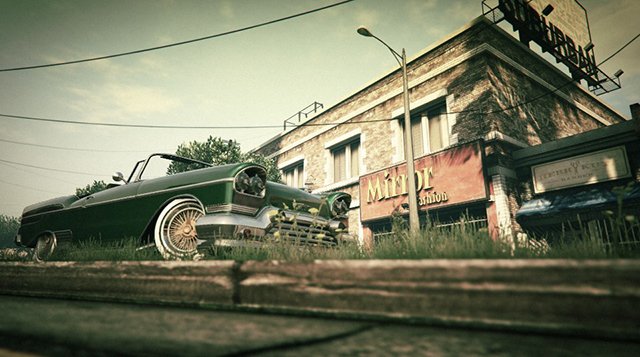 Resting near Mirror Park, this gangsta green Declasse Tornado looks a long way off from The Grove. Taken by colognemitch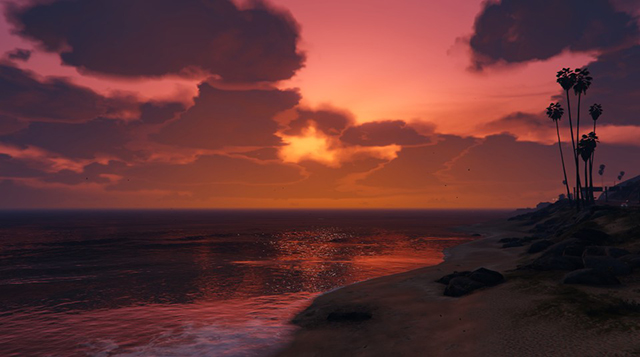 From dusk till dawn, this untamed part of the Pacific Bluffs beach along Highway 1 looks quite serene. Taken by Silver Heathen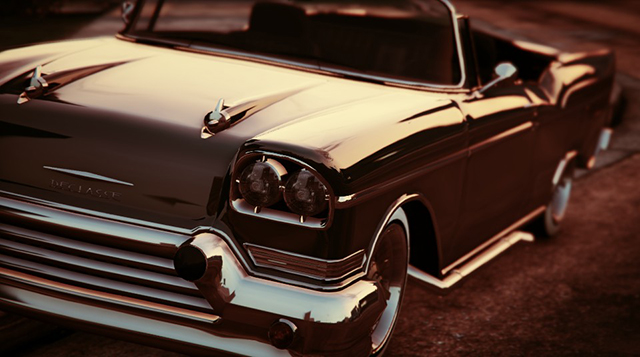 Taken by colognemitch who seems to have an on-going love affair with the Declasse Tornado.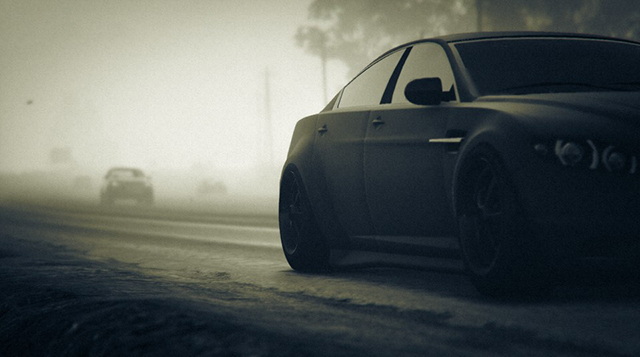 This one taken by ProVelvet on the Great Ocean Highway has a particularly understated, eerie quality that we enjoy.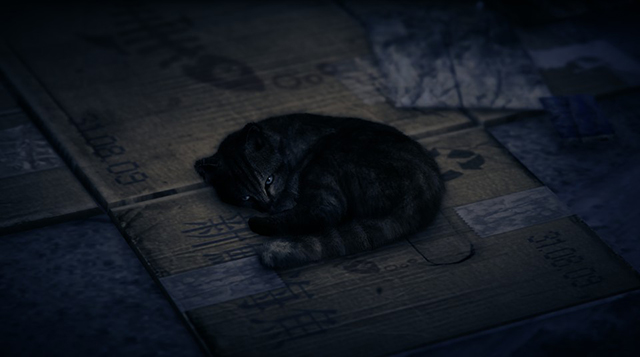 aleexzyta captured this adorable striped tomcat in blissful repose.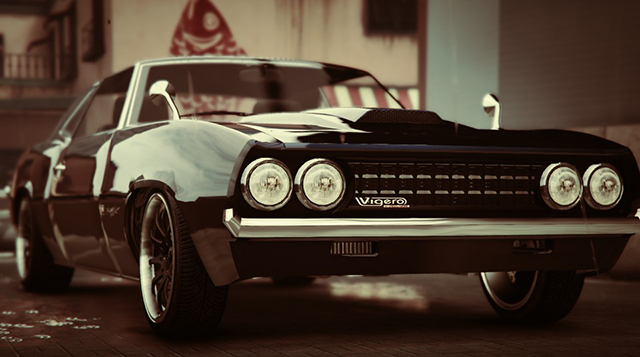 Prolific Snapmatic photographer HairyHole makes this Declasse Vigero look clean and mean.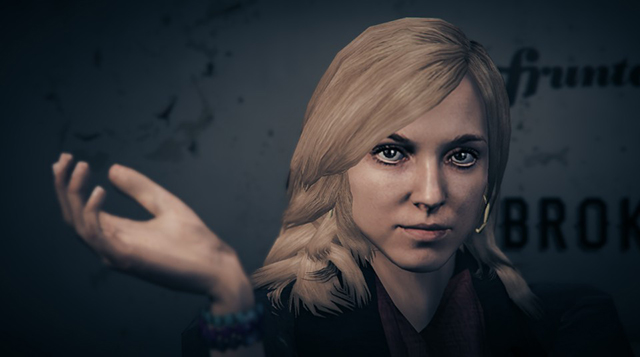 Is she posing a question or dimissing one? Hard to say but a great shot by Daisy_Dukes_USA, regardless.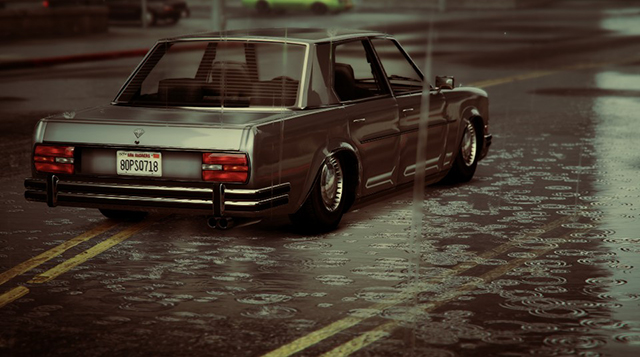 ProVelvet left their Benefactor Glendale out to play in the rain.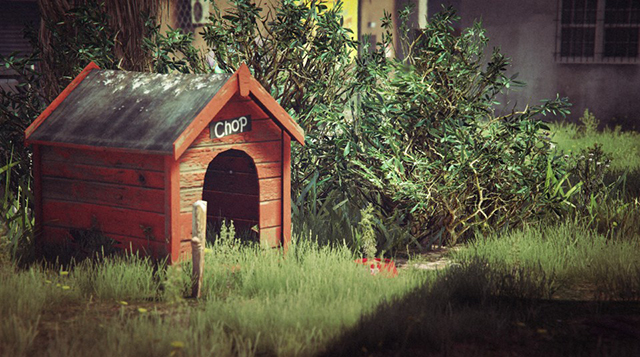 Looks like Chop may be out for a bit. Taken by BLRock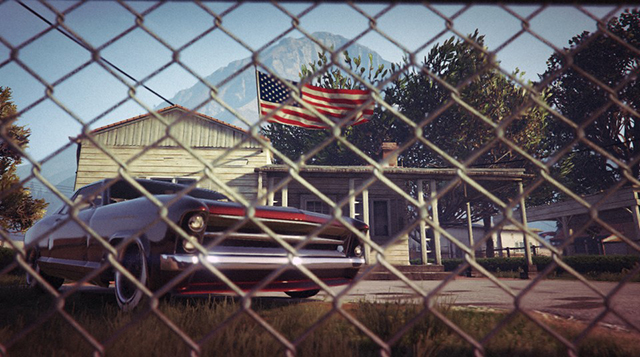 Some people keep their vicious dogs locked up behind a chain-lnk fence. In our second featured shot by HairyHole, the same applies to this suped-up Albany Buccaneer.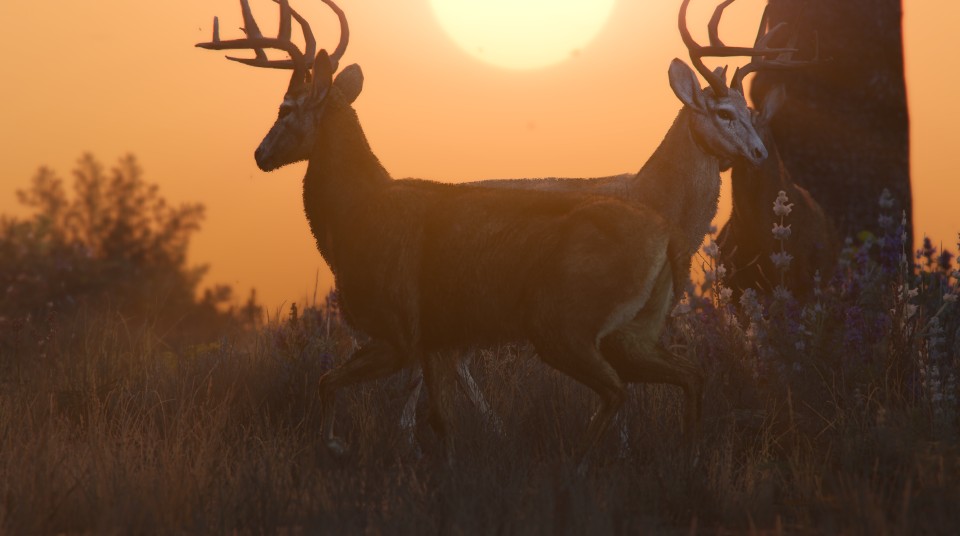 Insert obligatory "deer crossing" joke for this one from Arioza.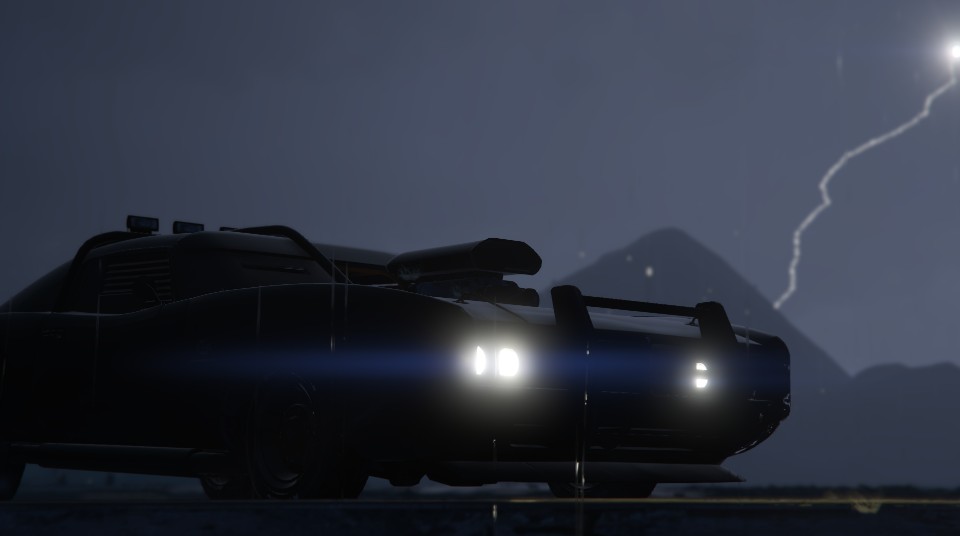 Post-Apocalypse now! This fierce looking Imponte Duke O'Death captured by Debra_Morgan137 will make the sturdiest of road warriors shudder.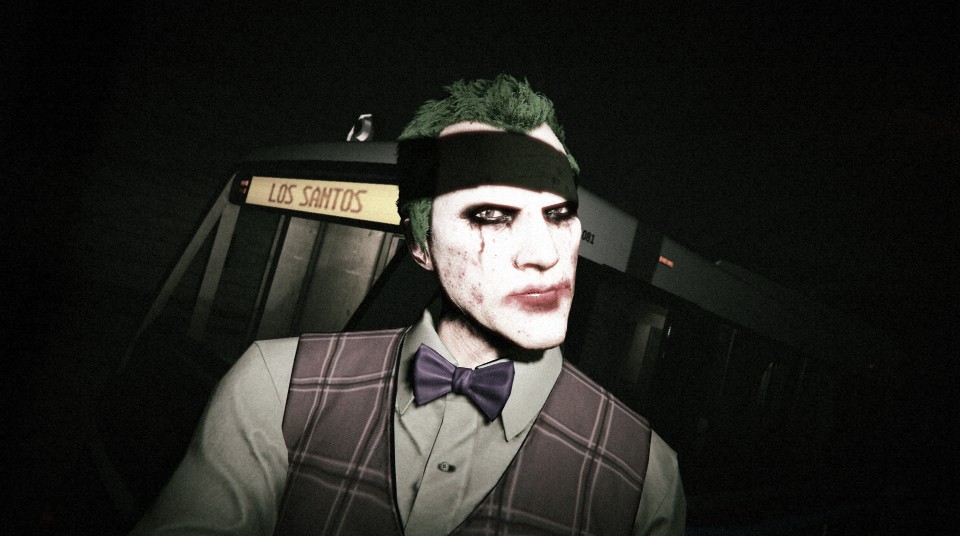 We get the feeling that running into this nasty character during the daily LS commute would be no laughing matter. Taken by Sophronia
Have a great Snapmatic photo you'd like to share? Be sure to drop a link to it in the comments below for us and the rest of the Social Club community to check out. We'll certainly be keeping an eye out for the best and the brightest. And if you aren't already, make sure you're following us on Twitter, where we've been regularly sharing awesome shots from the community as well.