Crew Noticeboard: 8492nd Squadron, 6 Star Street Racers and Others Now Recruiting
The Crew Noticeboard is our featured column of Crews actively seeking new members to join their ranks where we publish your recruitment pitches in your own words.
Crew recruitment pitches tend to come to our Noticeboard from all corners of the map and represent a diverse variety of styles and preferences. From the radical up and comers, to the established elite, many look to increase their numbers and influence across the Social Club. Our latest round of pitches here includes the flight-savvy flyboys (and girls) of the 8492nd Squadron and Banzai Bombers along with the fly whips of the 6 Star Street Racers. Read on ahead to see if one of these Crews is right for you
Flying high and setting their sights on being the premier aces of the skies above Los Santos and Blaine County, the 8492nd Squadron, led by V_Jackal_V expertly demonstrate that a pesky flu isn't the only airborne virus you're in danger of catching when you don't take the proper measures to protect yourself.

"The Golden Age of the pilots may have died out long ago. However many honorable aviators still hold their cherished memories of dogfights and running endless circles of death around their helpless targets close at hand. Let this Crew act as a home for those skilled pilots that may have become misplaced with the times and let them find their way here. Also, perhaps, think of this as a place for rookie pilots wishing to become more skilled to sharpen their abilities.
Here at the 8492nd our main priority is aviation in Grand Theft Auto V. Honing our skills in the air, working as a team, and carrying on with our abilities to completely subdue unfortunate unsuspecting players. We also participate in special Deathmatches made for the purpose of dogfights and the like.
As evil as the agenda may sometimes appear, we are also up to the task of assisting other Crews and players if they are ever in need of some support from the skies. We will often fly escort missions if a friendly Crew needs absolute air superiority while traveling in any commercial aircraft."
YouTube: 8492nd Tactical Fighter Squadron
http://gtaforums.com/topic/-8492nd-tactical-fighter-squadron-/
http://socialclub.rockstargames.com/crew/8492nd_squadron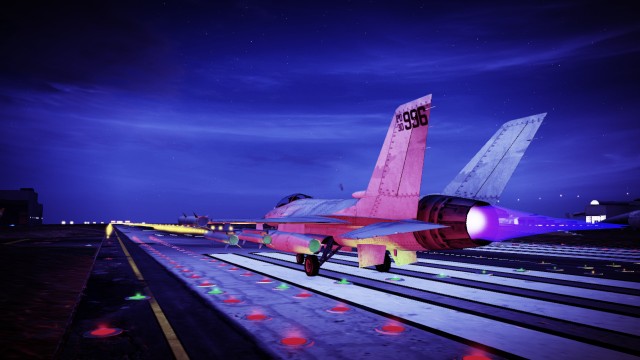 Mysterious forces of darkness may conspire to empower Crews like the Devil Squad Gangstas but it is enthusiastic members like DSGxFresh who move their core recruitment efforts along. While they adhere to a few conventional preferences when it comes to warfare, they are willing to adapt if the situation calls for it. Friends and foes alike may want to step lightly and wear some Super Heavy Armor when attending their car shows. They tend to end with a bang.

"Our Crew is known as the Devil Squad Gangstas. We have been playing various Rockstar Games online. Originally created on Grand Theft Auto IV, our squad has been around for a while now. Based on the Xbox 360 only, with our own Facebook group for members and a website in the works, Devil Squad is looking to expand. We have several members who have been in the Crew since day one, and some newer people but we are always looking for more active and loyal players. Currently we have about 30 plus active players. Our Crew is online every day, doing missions and attacking other Crews in Freemode.
The Devil Squad Gangstas like to reside in East Los Santos. Our Crew color is red and the secondary color is black. We don't like using mini-guns, rocket launchers, tanks etc. We like to try and stick to gun play, primarily assault rifles but will switch if our enemy doesn't like to play fair. We don't have many rules, aside from some pretty basic ones. No team killing, have a mic and be mature. Members in the Crew are actively creating Deathmatches with the Content Creator to practice amongst the Crew, which we have a lot of fun doing. Contact our Commissioner, dsgdevvo or our Lieutenant, Gamerholic9 if you are interested in joining."
https://www.facebook.com/groups/1454695611425279/
DSG Car Show (YouTube): https://www.youtube.com/watch?v=1SIykAu6In0
http://socialclub.rockstargames.com/crew/devil_squad_gangsta_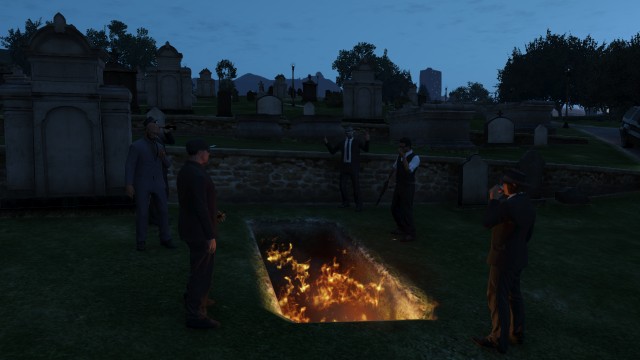 On a wing and a prayer, KlownSnypr and the Banzai Bombers dive into their GTA Online lobbies with a carefree approach to gameplay and a helpful hand for fellow members. With the simple Crew Motto of "BANZAI" emblazoned across their emblem, be ready to duck and cover when this feisty Crew comes calling.

"Banzai Bombers is actively recruiting active members in the community. We are a Crew that does not take things as seriously as some of the others and quite frankly mock them for it. As a Crew, we mostly mission together and Crew around in free mode, robbing stores, playing mini-games, finding jumps, and finding unique areas for Creator content or to take Snapmatic pictures of.
Our rules are simple:
1. No outright killing of other Crew Members
2. Help a fellow Crew member in need of help
If you and another Crew member want to duke it out, both of you need to message the Commissioners or Leader before you do so. Above all it is just a game and we all want to have fun but if some jerk is trying to ruin your fun then as a Crew, we'll ruin theirs."
http://socialclub.rockstargames.com/crew/banzai_bombers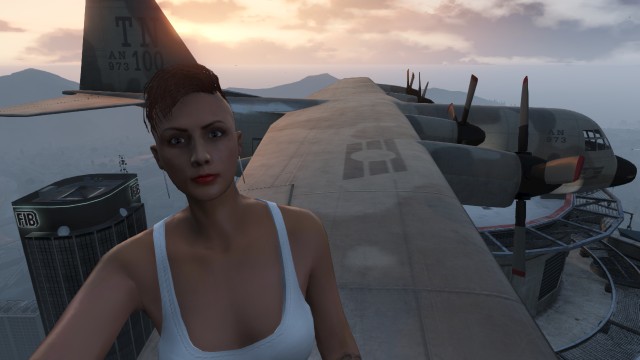 CREW RECRUITMENT VIDS
This Noticeboard's selection of featured Crew recruitment videos come to us from vallatorymidget and the rowdy bunch known as the Sons of BlackWood MC, along with the stylish 6 Star Street Racers, headed up by TMXTitanium.

"Love bikes? Love leathers? Want to start playing GTA Online in a new way like an ACTUAL MC club? Well there's some good news. Although we are small at the moment, (due to a recent rebirthing of our Crew) we are a new MC club looking to do just that! We are already in touch with other like-minded and more established MC clubs. The plan is to ride and play like a proper MC Club, acting as security detail for Simeon deliveries in free roam, hijacking joy riders, holding up stores and armored trucks, planning future Heists and last but not least having open map conflicts with other MC clubs with radar settings OFF! In these games, they could hijack our security details missions and vice versa, not to mention, we also engage in good old fashioned territorial disputes!
Another major factor of the Crew is to make videos in a way that helps promote us as a real MC club. Proper scripting, production and the like is important to us. The first 20 members to join us will have the honor of being an original! As well as being instrumental in choosing our territory. We are also very open to people setting up and leading their own S.O.B. Charters in different territories; If you want to get more of an idea of what we are about, then please watch our video below. It took a lot of work and hopefully you'll enjoy it and want to come and join us."
http://xboxgamingcommunity.boards.net/board/29/sons-blackwood-mc-hq
socialclub.rockstargames.com/crew/sons_of_blackwood_mc

"We're the Six Star Street Racers and we're looking to recruit car enthusiasts with skill to play GTAV. We actively play and I personally have a long history on GTA with the community and hope to pass this experience on to other players and hope to have a hell of a lot fun doing so. We've taken on the theme of street racers, something a little different than the typical Crews seen in GTA Online. We're a tight-knit role-playing Crew looking only to recruit active and loyal members.
Work your way through our ranks, choose your specialty and challenge other members for the title of: Drift King, Drag King, Speed King, Grip King and Showdown King. Play alongside and against other role-playing Crews including: Mafias, MC's, Street Gangs, Military Crews etc...
Want to join us? Message SixStar Titan on Xbox Live and you'll be provided with the chance to take a time trial, beat the required time and you're in! If you can't beat that you can also request a Deathmatch trial and join us as a shooter rather than a driver."
http://socialclub.rockstargames.com/crew/6_star_street_racers

If you're part of a Crew that's looking for new recruits, drop a link in the comments below for all to see (but only once – those who copy and paste spam the same recruitment message more than once at the Newswire will not be featured). Or hit us up at mouthoff@rockstargames.com and let us know why your Crew deserves recognition for originality, skill or effort... we may publish your want ad in a future Noticeboard.
This is also an ideal opportunity to show off your Crew pride with any fun group Snapmatic pics, Crew artwork creations or awesome gameplay vids that show everyone why your squad is the place to be or the team to beat. Remember to leave a link to your Crew's Social Club page so that you're easily spotted by those looking to answer your call.


Previously:
Eternal Lost Souls, New Wave, Freedom Birds and Others Now Recruiting