GTA Fan Art: The Illustrations of AmandaLeab and Takengo, Space Monkey Mask Replica & More
This week's pictorial of awesome Grand Theft Auto inspired fan creations features some talented illustrators putting their own distinctive styles on characters and scenes from GTAV, plus an already-amazing work in progress real world replica of the Space Monkey mask, selections from one of our new favorite subreddits and more.
Of course, should you find (or create) any awesome GTA or Rockstar-related art or photos, make sure to send them our way via Mouthoff and remember to follow us at instagram.com/rockstargames for all our latest official pics.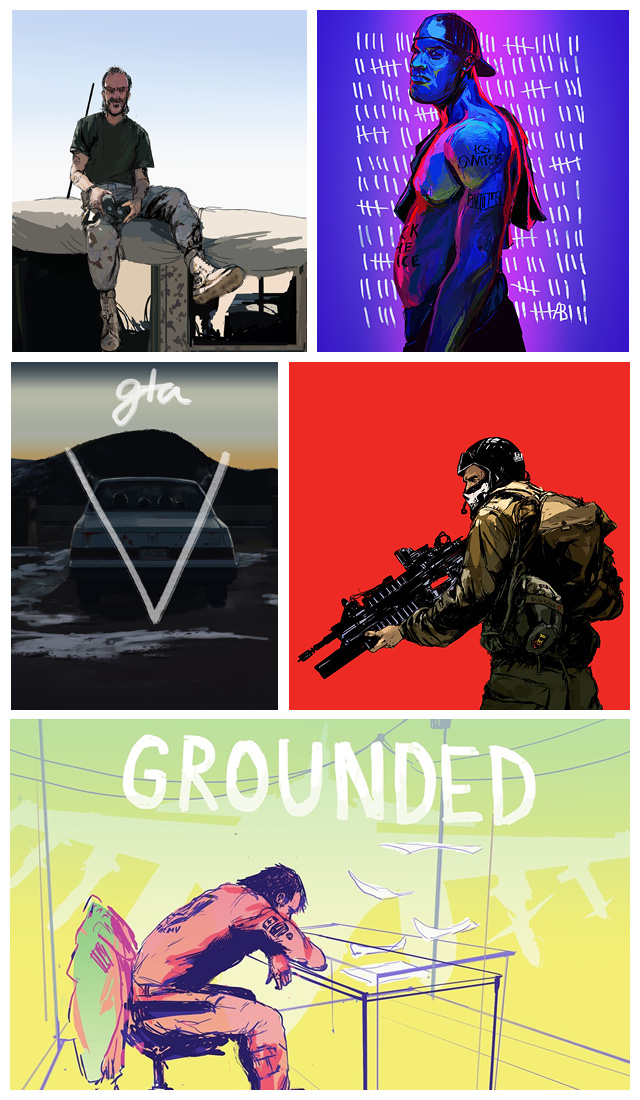 Artist AmandaLeab has been sharing her fantastic original GTAV fan art over the past few weeks at loseranthems.tumblr. With some awesomely fun details (like the Billy Ripken-esque hidden expletive on Trevor's boot or Franklin's tats above) and a very distinctive style with bold use of color and a healthy obsession with Trevor's days as a pilot. Amanda recently tweeted, "never gonna stop drawin' trevor" and we certainly can't wait to see what else she has in store.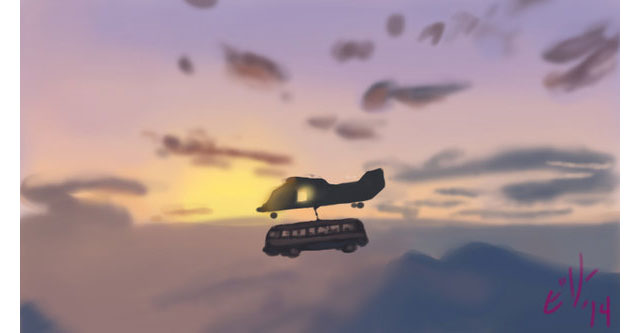 This one could easily be mistaken for a Snapmatic photo at first glance, but "Public Transportation is art" above is actually a hand-made speed-drawing by deviantARTist Biohazard-kirby celebrating Cargobob hijinks in GTAV. "At some point when we were trying to free fall in a bus, my buddy Swag mentioned how 'majestic' the bus looked in the sunset... The drawing originally took about 33 minutes." Watch the speed painting video capture on YouTube to see how it came together.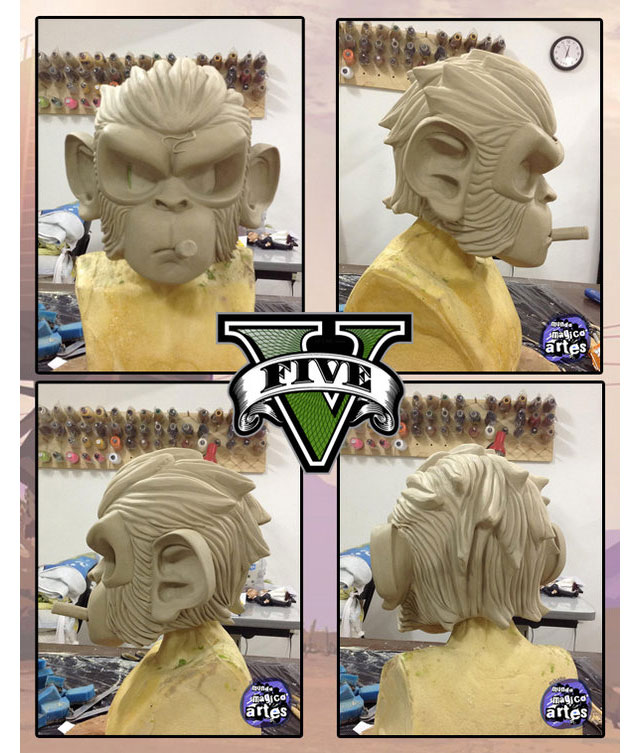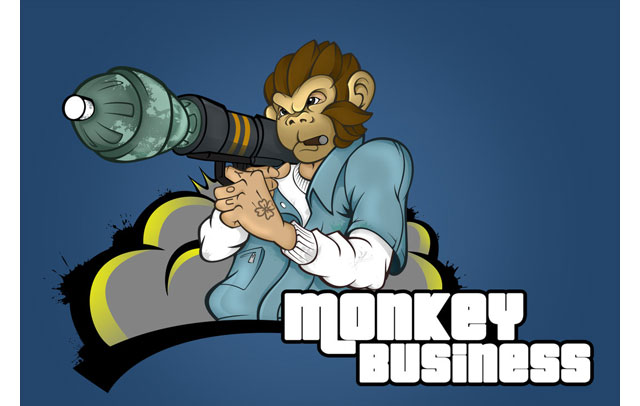 Brazilian deviantARTist and longtime Rockstar fan H8orSaints took his infatuation with Space Monkey to another level when he commissioned local craftsmen Mundo Mágico Artes to build him a custom replica. Above is the already amazing work in progress bust for the mask along with an original piece of fan art H8orSaints had drawn. Have a look through his DA gallery and you'll see some other awesome stuff he's made over the years including a munitions-based Rockstar logo treatment and this easy to assemble Bully Papercraft (give it a shot, we did!). We're looking forward to seeing how the final mask turns out.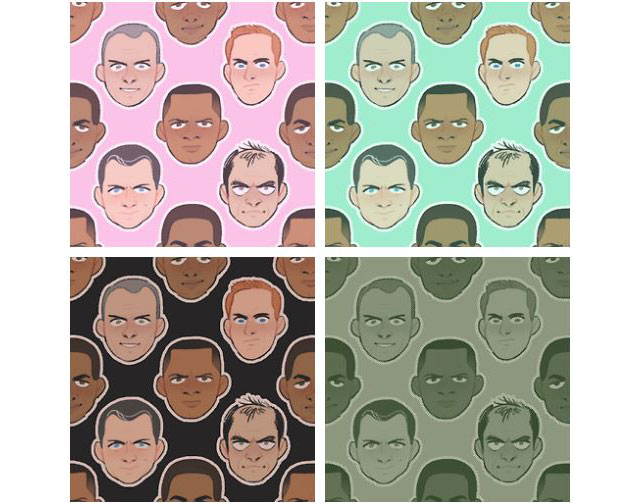 A super fun GTAV tiling pattern by Kuneho on tumblr. In the spirit of collaboration, she's also shared the transparent original so you can toy with it and make your own edits, only asking that you please don't forget to source.
Ash, known on tumblr as takengo, has a great, somewhat vintage comic strip style in these light-hearted renditions and scenes of Michael, Trevor and Franklin. In "mr. orange blue n green" above, takengo uses each of their special ability colors to depict them in Rat-Pack-esque fashion, and "trey n tracey doodles" is a piece imagining a silly moment between Trevor, toddler Tracey and Michael.
WASTED
Finally, we've really been getting a kick out of some of the fun 'Wasted' GIFs that have been floating around, and the r/WastedGifs subreddit is a treasure trove. Here's a couple below, but do hit up the subreddit for so many more.
Previously:
Sniper Michael, T&M "Tea" Time, Mr. Raspberry Jams, & More
Innovative Photography Projects, Adventures of the r/GTAA Subreddit & More
GTA Online Homages to Classic Movie Scenes, Fratuzzi's "Humans of Los Santos" Series, Epic Panoramas and More