#ThanksCargobob Snapmatic Photo Contest Winners
We asked Snapmatic shutterbugs and Cargobob pranksters everywhere to commandeer the versatile military helicopter and put it to use to capture the wildest, most creative and most unique Cargobob drop off shots in the official #ThanksCargobob Snapmatic Photo Contest.
Big congratulations go out to each of our five winners who receive a cool GTA$1M plus a Grand Theft Auto V Prize Pack of coveted game gear. Have a look below to enjoy these clever and skillfully dropped winning placements - and definitely keep an eye out for our next Snapmatic photo contest to be announced soon.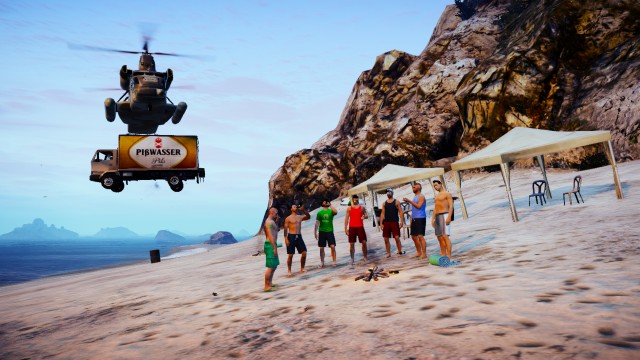 "Beer Run" by Jimmy.Desanta
Social Club member Jimmy.Desanta and the Bobby Dazzlas sent the Cargobob out on a Piswasser run for their Crew beach party. That's one seriously practical chopper.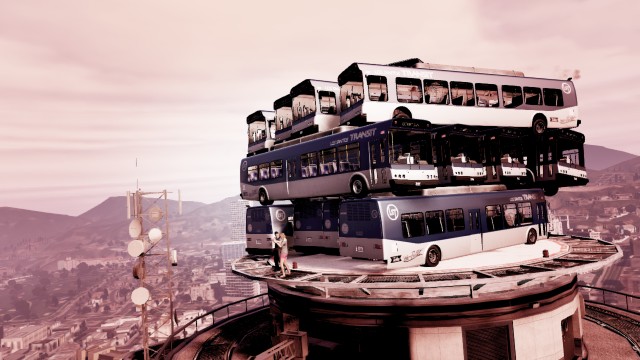 "Pillbox Hill" by PADRINOxX
Not only is this one such an impressively stacked and packed arrangement of buses here, but it's also expertly composed with some lovely filtering to boot. We can't help but wonder now just how high others may endeavor to take this precarious game of sky-high bus Jenga in the future. Metagame alert.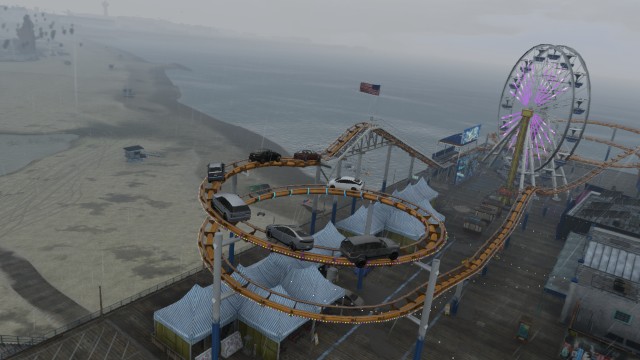 "Del Perro Beach" by dukelito
"You must be this tall to drive on the Leviathan..." GTA veterans may recall the crazy effort it took to get a car on to the tracks of The Screamer in Liberty City. This time, the Cargobob swoops in to the Del Perro Pier to ensure everyone gets a ride.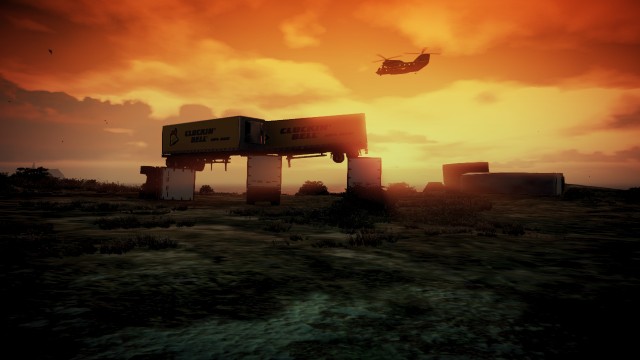 "GTA Stonehenge" by KnoxNerd
There's one ancient mystery solved. #ThanksCargobob!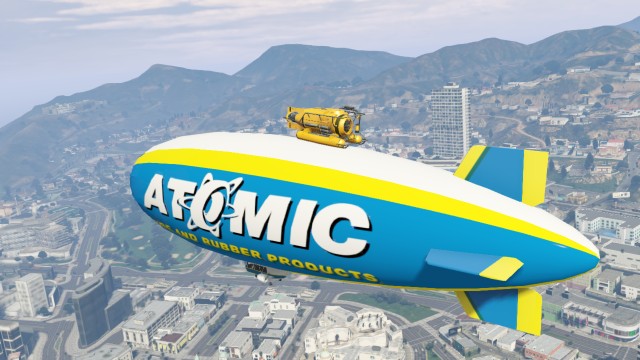 "Rockford Hills" by STEAM_P0WERED
Get it? Jacques Cousteau never had days like this.

Honorable Mentions:
Previously:
#LSCarShow Winners
#EpicPhotobomb Winners