Valentine's Weekend Massacre Social Club Event Roundup: Snapmatic Winners, Weekend Streams and More

The good folks at popular fan-run channel GTA Series Videos posted this awesome video on Valentine's Day as a detailed tour and highlight reel of their (now 1,000-man) Crew putting the new Valentine's Day Massacre content through its paces.


Much love to everyone who turned out, dressed to the nines in their spiffy double-breasted suits and flapper dresses, for the Valentine's Weekend Massacre Social Club Online Event.
We saw tons of players and Crews out there not only getting into some vintage violent hijinks with their new Gusenberg Sweepers and Albany Roosevelts, but also taking to the waterways to reap bonus GTA$ payouts in Sea Races, locking palms for Triple RP Arm Wrestling, scooping up Event Crate Drops with free weaponry, RP boosts and more.
As a reminder, while the Social Club Event weekend in-game rewards may be over, the Valentine's Day Massacre Special content itself will continue to be available to redeem in-game until the end of February and will be kept in your inventory for good thereafter – so you've got until the end of day this Friday February 28th now to snatch up those vintage goodies while you can.

DO IT LIVE
We kicked off the Social Club Event weekend with the official Rockstar live stream broadcast across Twitch, YouTube and the Social Club Events page on Friday afternoon as we were joined by special guest GTA fan and popular Twitch streamer, Swiftor. Swiftor got in the spirit by hosting an impromptu romantic pick-up line contest with players on the stream where would-be Romeos offered questionable queries like, "Can I borrow your phone to call my mom and tell her I'm in love?" from ThisGameIsEasy and other, less wholesome gems from CheeseWhiz90, SombreOsprey and more. Thanks to Swiftor and his awesome community for joining us, and we definitely look forward to having him back soon again.

A special shout to everyone who managed to get in a game with us during the show as we played through new Jobs from the Valentine's Day Massacre update - including ChubbyGrandad and ChubbyGrandson of the xBrotherhood Nation and well-known GTA community members iLewisGTA, theGTAbase, and MRGTAVInformer. Great times were had by one and all as you can see below.
Happy Valentines day from myself and @RockstarGames :) I blow this kiss to share the love! #GTAV #GTAOnline pic.twitter.com/9n8y2zyM5F

— Lewis The Majestic (@iLewisGTA) February 14, 2014
Me and some @RockstarGames devs having a straightener! Bare knuckles #GTAOnline pic.twitter.com/vlPDwz12XE

— theGTAbase.com (@theGTAbase) February 14, 2014

The live stream Valentine's Massacre Weekend action continued throughout the weekend with lots of other broadcasts by standout members of the community on Twitch and YouTube.


The new Albany Roosevelt might not immediately strike you as the perfect off-road vehicle but nonetheless, HikeTheGamer and his Crew decided to gather a fleet of them and take to the great outdoors on Saturday and then move out to the LSI tarmac to put their customized vintage sports vehicles through some rigorous racing and unusual jump choices - the footage you see above was streamed live to Hike's YouTube channel this past Saturday. Cheers as well to DomIsLive of the DevastationYT Crew who got buckwild on Twitch for over two hours, decked out in Valentine's gear and getting into all sorts of Races and free roam action with others.
MarleyThirteen on YouTube also decided to spend Valentine's in the hills by taking along particularly demanding paramour, SaplingGirl for a romantic date in search of the sunset. And LarsDK got in some quality time with our very own PlayRockstar streaming his playsession, taking in a wide range of Jobs including Races and Capture.

#VDAYMASSACRE SNAPMATIC COMPETITION WINNERS
Over the weekend, we challenged all Snapmatic shutter-bugs out there with capturing themselves and their respective Crews breaking hearts using the hashtag #vdaymassacre - with a cool GTA$1M and one of five exclusive in-game license plates (MASACRE, VLNTINES, VMASSCRE, KISS IT, BE MINE) up for grabs for our favorite five. Here are our most adored #vdaymassacre pics that were taken during the Event eligibility period: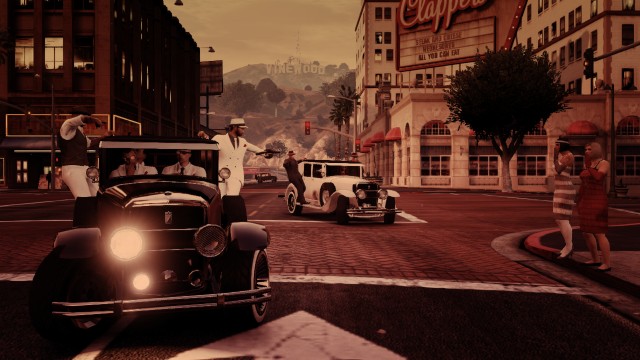 Shenizian of the ZWAME PT Crew did an excellent job of capturing this vintage sepia-soaked scene of contrasting black and white Roosevelt Albanys racing down a Vinewood street while amorous flappers look on blowing kisses. Shenizian was prolific in gettting into the Valentine's Day spirit all weekend long, also catching our eye with this capture of a cheeky Cupid cherub drawing his "bow" and setting his sights on a young couple.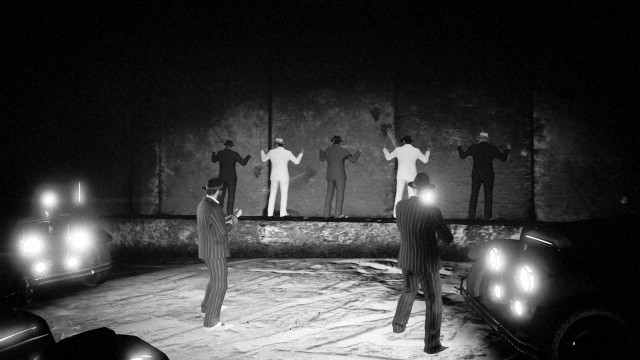 With an eye for detail, DTizMusiK and his Vespucci Beach Boyz Crew took an historical reenactment angle for this perfectly composed B&W Snapmatic of a Valentine's Massacre gangland execution in progress.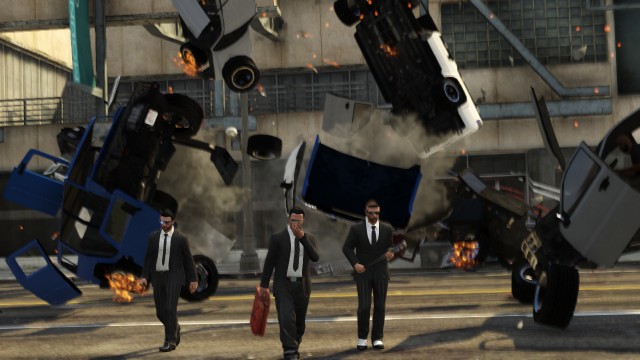 GTAforums.com Official Gang Alliance Crew, The Leone Family did a masterful job of looking cool, collected and dapper in their new suits and spats whilst casually taking a stroll away from an insane explosion, under the directorial eye of lensman KidFromBroker.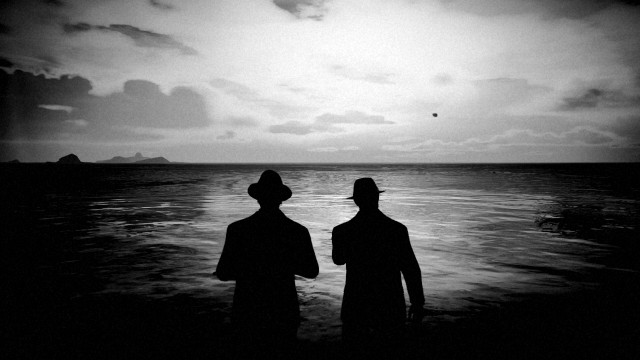 Is this a private mob bosses' summit somewhere away from the prying eyes of the FIB's lip-readers? Or a tense "take a ride with me, we need to talk" type of discussion that will inevitably end with someone sleeping with the sharks? Mr_Nosnets of the San Andreas Hounds Crew sets the imagination running and lists this intimate snap as one of his personal favorites.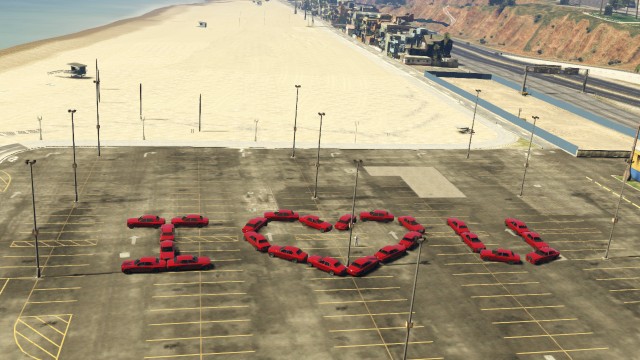 Anonamix and the always entertaining Traffickers Crew painted the parking lot red by working together to arrange 24 crimson cars to spell out their undying affection.
NOTHING BUT LOVE FOR YA
We would certainly be remiss if we didn't honorably mention a few other standout Snapmatics - including some that were tagged #vdaymassacre but were posted outside of the announced eligibility period: jbhips a.k.a. Ferino Design captured this gorgeous snap of a Roosevelt rolling out at The Richman Hotel and Ayreon01 blew a sweet kiss making for a perfect potential advert for the Vanilla Unicorn. Other notable honorable mentions include commendable pics from NineD6, iDeSTRuCTiioNz-, k2xBlazer, Space0Monkey, austin_45561, jwozzbot117 and Leinachan.

PUSSI RIOT
We'd like to give a special s/o to the ladies of Pussi Riot, self-proclaimed "GTAV's Premier Girl Character Crew Tearing Up The Streets Of Los Santos" (although if any other all-girl Crews want to challenge that claim, drop us a line at crewchallenges@rockstargames.com). Their Lieutenant, blondarus set them a challenge at the beginning of the week to dress up in their finery and share "Mug shots even Eliot Ness would be scared of". That turned into an incredible bit of foresight with the Valentine's Day Massacre update being announced shortly after, and we enjoyed checking out the contributions on their Crew Blog.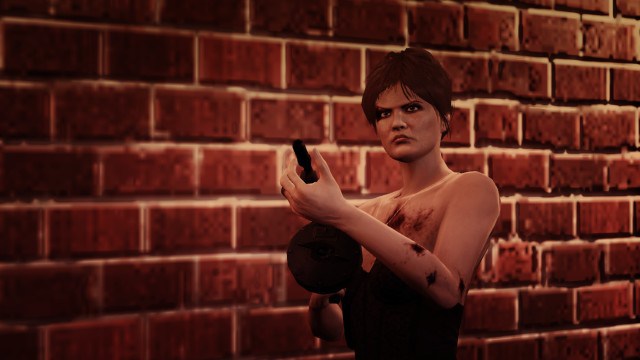 PARTING IS SUCH SWEET SORROW
Remember, the Valentine's Day Massacre Special content is still available to obtain in-game til the end of this month and can be kept for good, so you've got until the end of day this Friday, February 28th to scoop it all up. In addition to that, we'd like to also remind everyone who entered the Social Club Event Sweepstakes (for the chance to win rare Bugstars overalls, the Chop stuffed stash and more) to watch the inboxes of whatever email you have linked to your Social Club account as we've now sent out email notifications to try and confirm potential winners. Stay tuned for more new GTA Online content updates to be announced soon as well as more Social Club Event Weekend action to come.