Snapmatic Photo Contest: #LSCarShow Winners
After reviewing tons of entries, including everything from stunning snaps of souped-up sports cars to vintage framed dirt-dusted dune buggies, we've selected our five favorite vehicle-themed photos from the #LSCarShow Snapmatic Photo Contest. Well-deserved congratulations to each talented shutterbug who will receive a deluxe Grand Theft Auto V Prize Pack, and definitely stay tuned for our next Snapmatic photo contest to be announced soon.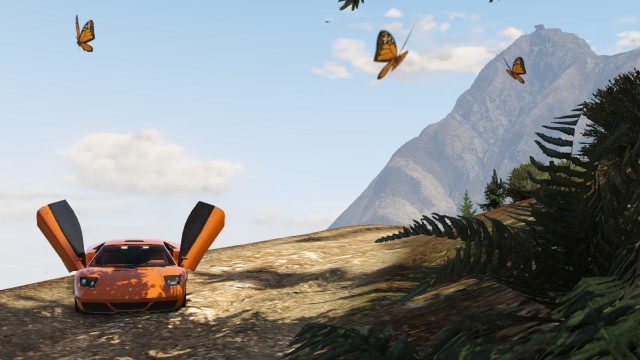 "My Iron Butterfly" by BANDICOOT-RUS: Brilliant. A jaw-dropping juxtaposition of an Infernus spreading its scissor door wings amongst the butterflies of the Chiliad Mountain State Wilderness.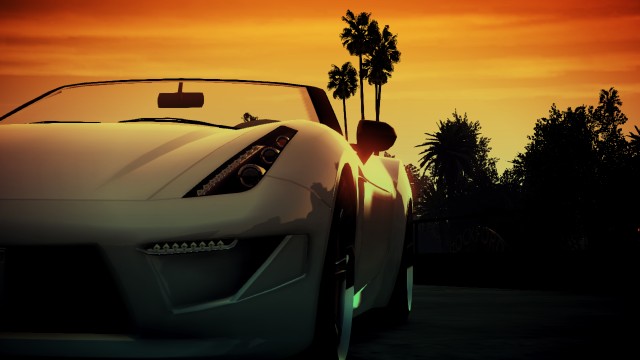 "Boulevard Del Perro" by Chuttbeeks: This shot of a Grotti Carbonizzare looks like a still from out of a Vinewood major motion picture - and is so stunning that it prompted an argument in the photo comments over whether or not Photoshop was used. Nope, just a masterful use of the recently released Snapmatic filters.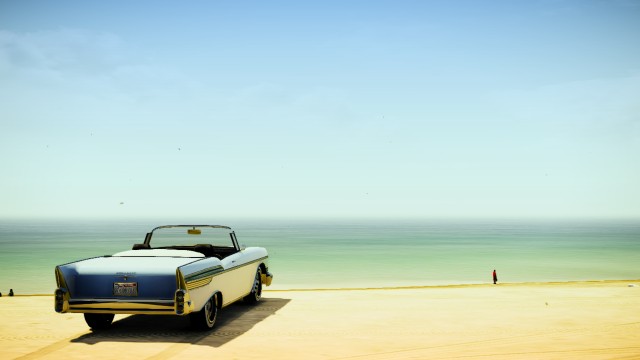 "Pacific Bluffs" by DrakkarV794: Wish you were here. A postcard-perfect snap of an eggshell and blue two-toned Declasse Tornado against the Pacific Bluffs coastline, making for sublime and serene photo.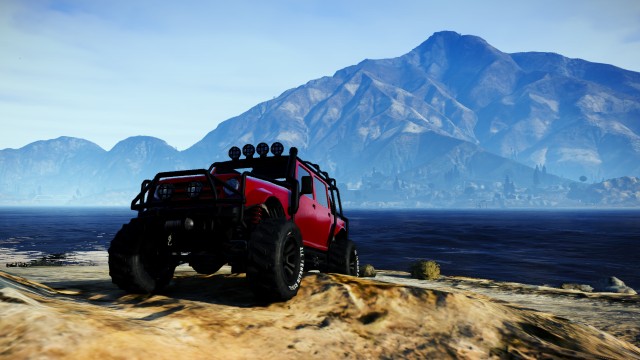 "#LSCARSHOW" by austinalhnc: Looking prime for an official Canis Mesa truck advert, austinalhnc captured the rugged off-roader looking right at home in the wilderness of Blaine County.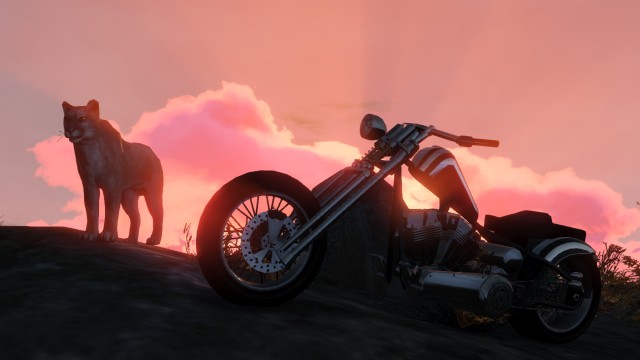 "Mount Gordo" by VideoGameRobert: A fearsome cougar beside an LCC Hexer, poised to roar against the dying of the light. It doesn't get much more badass than this.