Exclusive New Red Dead Redemption Screens: Honor and Fame
In the world of Red Dead Redemption, your choices have consequences; in the frontier, honor still counted for something, and fame and notoriety spread fast.

Choices you make will affect your levels of Honor and Fame, changing the way townsfolk respond to you, and gaining you the reputation of a well-respected, law-abiding gunslinger - or a notorious outlaw.

Below are a few exclusive new screenshots related to Honor and Fame in Red Dead Redemption. Look for an updated Features page tomorrow on the official site that includes a quiz to gauge how much of an honorable person you may or may not be.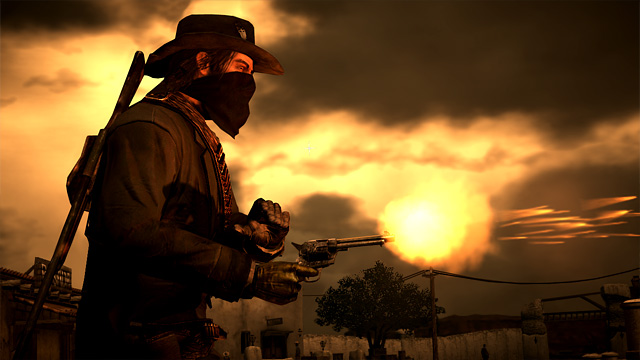 Strategic use of the bandana during crimes will help you lose your wanted level quickly.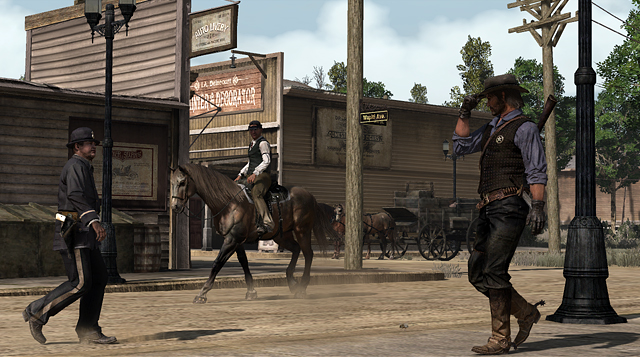 Marston can greet townsfolk with a tip of the hat.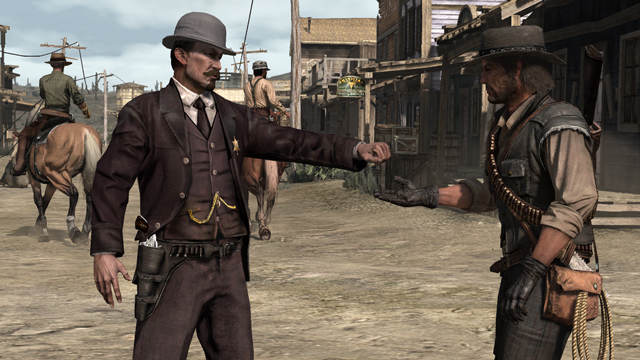 Earn Honor by completing tasks for local law enforcement.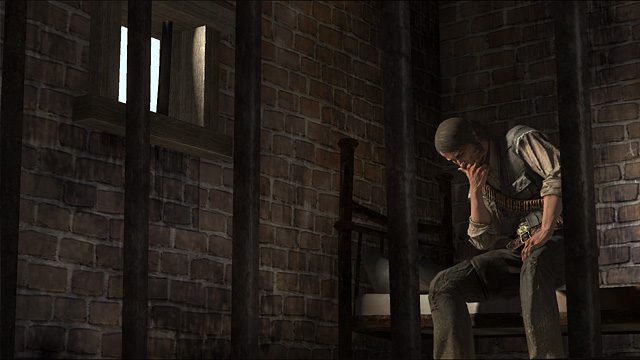 If you surrender to the law, expect to do time for your sins.
Previously:
Exclusive Screens: Competitive Multiplayer
Exclusive Screens: Nuevo Paraiso (Northern Mexico)
Exclusive Screens: People of the West (Part Three)