The Rockstar Newswire Crew Noticeboard: Aces, Jokers and Other Assorted Hooligans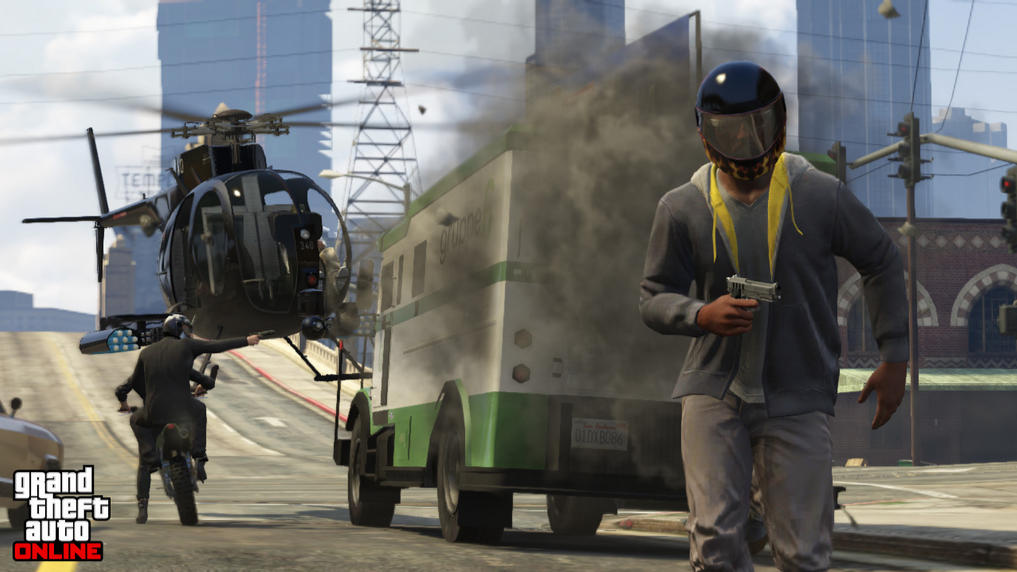 It was great to see the Social Club Crew Community come through in force on our first Newswire Notice Board installment; actively letting us know what sort of members and Crews you are looking for.
As promised, here is an updated round of Crews headhunting and looking to grow, in some cases seeking quality over quantity.
Most Crews may have turned their primary focus to Grand Theft Auto Online, but KingKoshan wants you all to know that the Gold Aces are keeping Max Payne 3 pro performance pride alive and well.

"Hello GTA V players, Golden Aces now recruiting, yes the best Max Payne 3 crew there
is. If you want to be a part of this beast crew MESSAGE me but please, don't request a
invite since there are currently 360 pending invites to the crew.

Requirements: 1. KDR must be +2.00. 2. Mic is optional since we have a private text
chat room for those that don't have a mic. 3. CREW MEMBERS DON'T KILL EACH OTHER.
4. You have to be a beast player."
http://socialclub.rockstargames.com/crew/gold_aces
AceSniper_FearMe and The Jokerz Gang are always looking to have the last laugh.

"Ready to introduce a little... Anarchy? I'm AceSniper_FearMe, leader of the Jokerz Gang. Whether you're more of a "lets do a bunch of Jobs" player or a "must ruin everyone's day by wrecking havoc" kind of player or both, then join us. We can cater to all of your psychotic deranged needs. We currently have an Open Enrollment, so just find us and join the chaos! Jokerz Gang, we are an engine of chaos!"
http://socialclub.rockstargames.com/crew/jokerz_gang

DForce77 and the blazing basketball emblemed AP Colians appear to be making an open declaration of war on the entire Social Club. You've been warned.

"WE ARE DECLARING WAR ON ALL CREWS.

This is NOT a recruitment post. This is a BATTLE CRY!
If you want to join us, fine. But if you're not with us, you're against us.
WE'RE COMING FOR YOU. WE'RE ALREADY IN YOUR LOBBY!"
http://socialclub.rockstargames.com/crew/ap_colians
JustFadedYou and the 747 Cartel are planning on bringing some turbulence so make sure to put your flight trays in the upright position.

"Tired of getting killed? Tired of failing missions? Tired of not making any money while getting shot at by Los Santos crews? 747 Cartel is currently searching for Hit Men and Lady Assassins.....any crew who has ever been in a Los Santos area with us know how we roll.....Ride With Us Or Collide With Us.. Its nothing personal, just business...."
http://socialclub.rockstargames.com/crew/747_cartel
Some Crews take themselves quite seriously but QUADLEYMODO and the Ageing infidels seem to have a more laid back approach.

"Ageing infidels looking for new members for our attempt of world domination... not really.

We are a mature clan, 21 plus, a good bunch of guys and girls making ends meet in Los Santos we are inviting and will include all willing to participate. What you waiting for?"

http://socialclub.rockstargames.com/crew/the_ageing_infidels
F-2341803 takes much pride in Dead Union's awesomely detailed John Martson emblem.

"Looking for Professional Criminals that can quickly do the correct jobs easily without being "Wasted"... We do not want little kids, or ragers... With one of the finest emblems in Social Club you can easily put it on your Hoodie, T-Shirt and others!...

Objective: The objective is simply to spread chaos across Los Santos & Blaine County, kill as many you can, and get rich!"
http://socialclub.rockstargames.com/crew/dead_union
And this week's featured Crew recruitment video comes to us from buty365 of the meme-tastic Gangster of Love Crew...
As always, feel free to share your story and what your Crew is about in the comments section below. We only ask that you don't spam (one post per Crew) and please keep all such comments strictly on this and future Crew Recruitment articles. This is also the ideal opportunity to show off your Crew spirit with any fun group Snapmatic photos or awesome gameplay videos you've made that show everyone why your squad is the place to be or the team to beat.
Previously: