Rockstar Warehouse GTAV Gear: Chop Plush, Leash and Collar Set, Hoodie, Beach Towel & Republican Space Rangers Tee

Just in time for the holiday season, the Grand Theft Auto V Collection at the Rockstar Warehouse has been updated with new Apparel and Collectibles for you to add to your shopping and/or wish lists.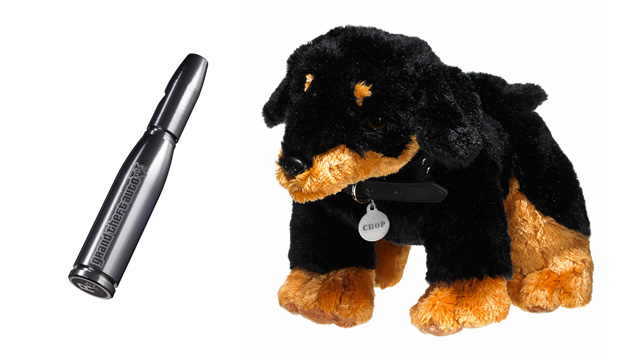 Chop Plush Collectible & Bullet Whistle Set
This soft plush version of GTAV's popular Rottweiler Chop includes a removable, high-quality leather collar and a secret stash pocket conveniently located in his undercarriage, along with a bonus bullet whistle that has the Grand Theft Auto V logo etched on its side.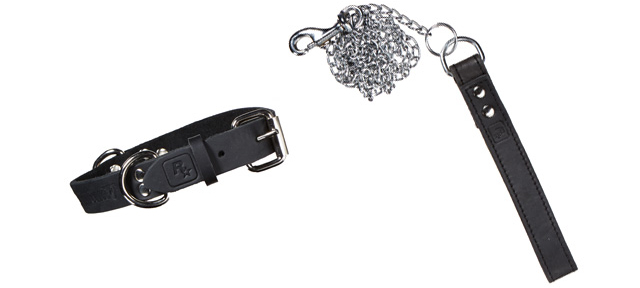 Chop Leash and Collar Set
Perfect for medium sized and large dogs, the premium leather Grand Theft Auto V Leash and Collar set includes a high-grade leather collar with Grand Theft Auto V lettering on both sides and a metal chain leash with premium leather handle, metal bolt snap fastener, and a small Rockstar Games logo on its end.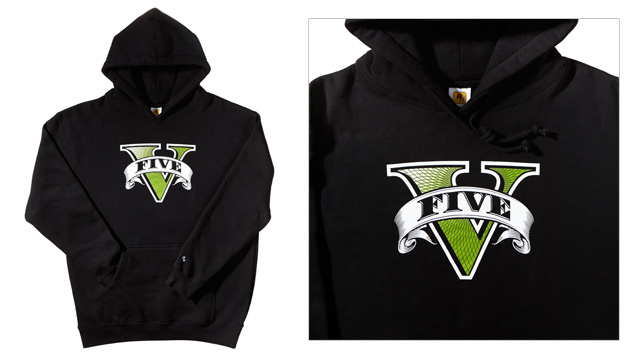 Grand Theft Auto V Hoodie
Made with premium soft heavyweight fabric and built for cold weather, this black 80% cotton 20% polyester pullover hoodie features the familiar "V" emblem front and center, along with a small embroidered Rockstar logo on the left cuff.

Grand Theft Auto V Beach Towel
This soft black 100% cotton beach towel that was part of our initial GTA Online Social Club Event Weekend Giveaway is over 5' long (1.6m) and nearly 3' wide (0.8m), and features the Grand Theft Auto V logo in its center and a Rockstar Logo in its lower right-hand corner.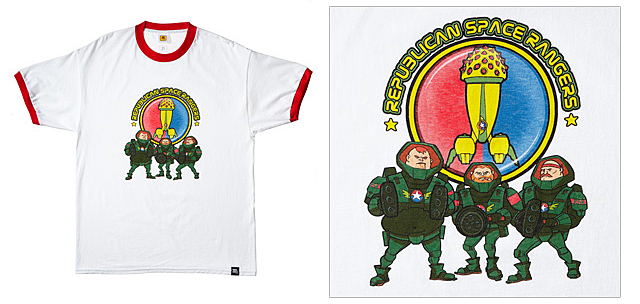 Republican Space Rangers Tee
This soft white 100% cotton tee features everybody's favorite intergalactic militarized trio, with a large "Republican Space Rangers" logo on its front and a small Rockstar logo right below the neckline on the back.
Also Available:
BugstarsTee, Zippo Lighter, & GTAV Poster Collection | Los Santos Tees, LS Sheriff's Cap & Official Poster | GTA Kubricks | Grand Theft Auto V Tees | Vice City Anniversary Collection