GTAV Launch Week Fun: Fist Fighting a Shark, Trevor the Fashion Icon, Mythbusters & More
It's been truly awesome to see all the fun, unpredictable and amazing things that GTAV players have been doing in the game world over the past week - thank you everyone for the incredible support and here's just a few standout videos and pieces from launch week we wanted to share in case you haven't seen them as yet. Please share with the Social Club community in comments any other great clips or photos you've seen as well...

First off, the gents from GTAV O'Clock attempt to go mano a mano with a shark... see the outcome:



There's been lots of fun over at Buzzfeed with one writer documenting his epic nearly two-straight-days single-sitting first play of the game as well as this great pictorial proclamation that Trevor Philips is THE Breakout Menswear Star of 2013, complete with a Snapmatic photolog of T styling and profiling all across LS and Blaine as only he can.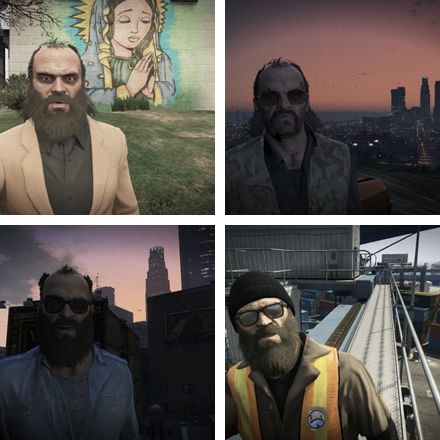 Just yesterday, DefendTheHouse posted the first in a new series of mythbusting vids to try and ascertain whether car engine backfire can ignite gasoline trails, whether clever leading of police choppers near the wind farm can help you elude them without having to fire a shot, and other tips...



And the late night talk shows all had a bit of monologue fun with GTAV last week, but the standout may have been Conan O'Brien's Clueless Gamer segment where he took to the streets of Los Santos trying his hand at the Father/Son mission, and found out first-hand what happens when you get handsy at the Vanilla Unicorn...