Game information, trailers, screenshots, soundtrack details, Social Club community news, et cetera.
A Message from Cultstoppers.com
Posted on September 5 2013, 1:04pm | Author:
Cultstoppers
| Filed Under: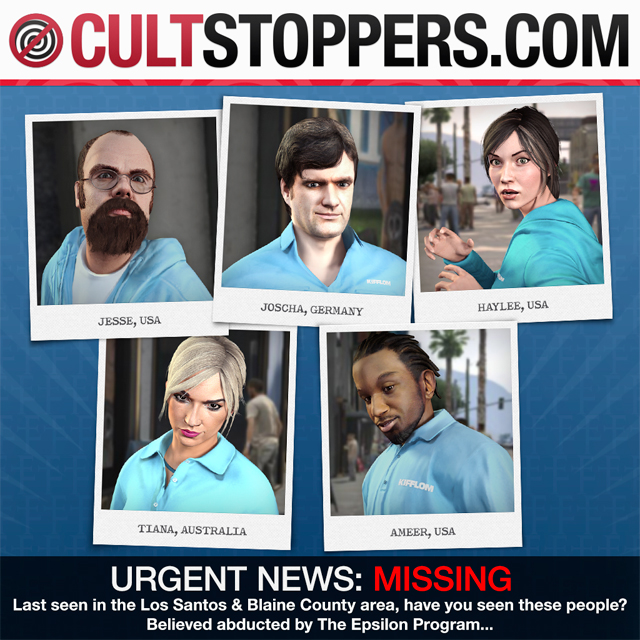 Rockstar on Twitter
Follow @RockstarGames
@PetayPanMofo @NoughtPointFour @GTAonlineNews @OnlineToughGuys @ErasableNinja @thegtacarshow @GTAJunkies @MakaveliCinema GG all! Great time
Rockstar on Facebook
Make sure you Like
Rockstar on Facebook
to get all of our big announcements, updates, trailers and special offers right to your News Feed.
You can also Like official pages for all game titles to show your friends on Facebook which are your all-time favorite Rockstar games including: