Stefan Vis Wins Stage 3 of the Red Hook Crit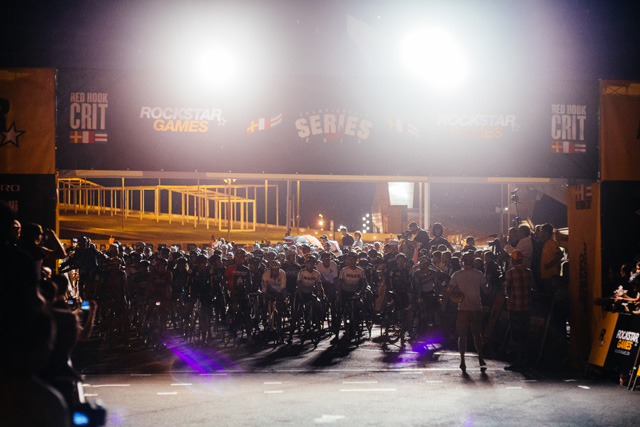 Competitors gathered at the starting line moments before the start of the 3rd stage of the Red Hook Crit at the Parc del Forum in Barcelona, Spain. [Photo: Rodrigo Chaparreiro]
Congratulations to
Stefan Vis
of The Netherlands (WIT Industries Team F.A.S.T Amsterdam) for winning the 3rd stage of the
Red Hook Criterium
on August 24th in Barcelona, Spain.
Vis won the final sprint, breaking out from a 6 man group that included both
Evan
and
Kyle Murphy
, who finished in 2nd and 5th place respectively. Series leader
Neil Bezdek
slid out on the slick turn 8 and finished a distant 13th. With solid finishes from both of the Murphys and an unfortunate turn of events for Bezdek, the once seemingly insurmountable gap in the
Overall Championship Series points standings
has tightened as we head into the series finale on October 12th in Milan, Italy. Vis also remains mathematically alive in the championship standings thanks to his win on Saturday.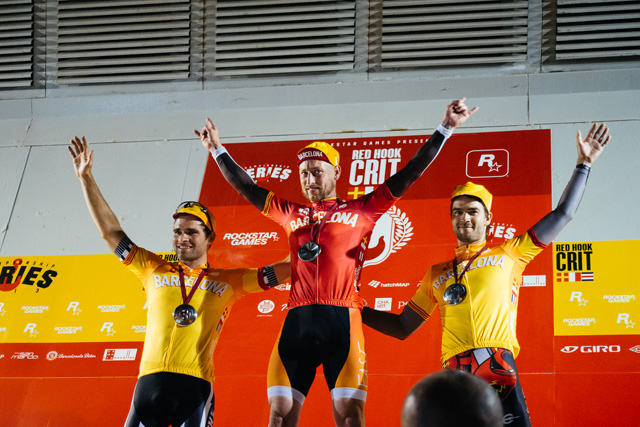 Stage winner Stefan Vis, with 2nd place finisher Evan Murphy and 3rd place Ranier Schaefer. [Photo: Rodrigo Chaparreiro]
The race at Parc del Forum was an exciting, fast and technical circuit. While it was a beautiful day in Barcelona throughout qualifying, the moment riders started lining up for the final race was precisely when the rain started to come down. Tension was high as the rain picked up throughout the first few laps, but eventually the storm passed and the competitors began to open it up, tearing through the fastest course of the series so far.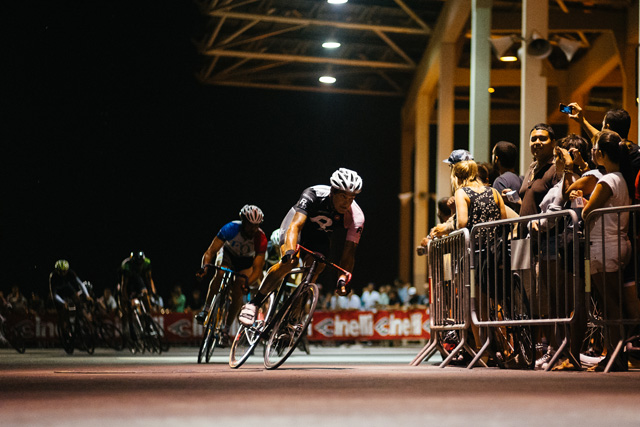 Josh Rovner representing the Rockstar Kit leaning into turn 8. [Photo: Rodrigo Chaparreiro]
Previously: