Original Grand Theft Auto V Artwork: Friends. And Family.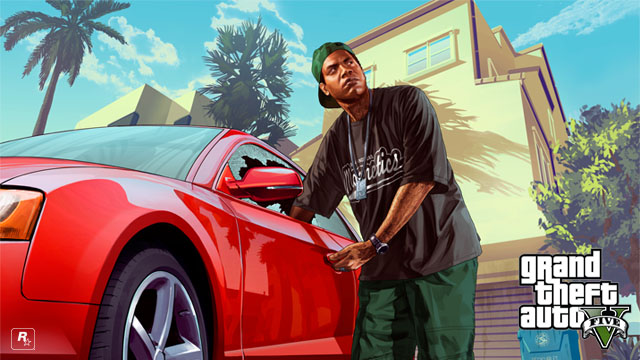 On this 4th of July holiday, we stop in on to two Los Santos residents respectively choosing to spend their leisure time indoors gaming and outdoors car "shopping".
This pair of official widescreen artwork releases from
Grand Theft Auto V
features Franklin's partner-in-crime
Lamar
caught with his hand in the proverbial cookie jar and a charming family portrait of Michael's progeny,
Tracey and Jimmy
- the latter of which you may have seen earlier this week gracing our special
GTAV edition of Asked and Answered
.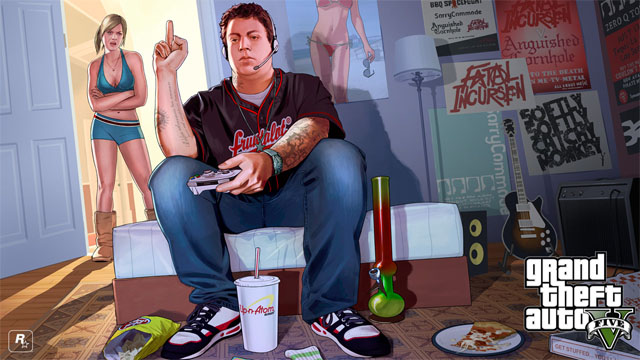 Get them in all the requisite downloadable art sizes including desktops, backgrounds, Facebook Timelines, icons and avatars over at
www.rockstargames.com/downloads
and look for more GTAV artwork releases soon.
Previously Released GTAV Original Artwork: