Round 2 of the Red Hook Crit at the Brooklyn Navy Yard on Saturday, June 8th.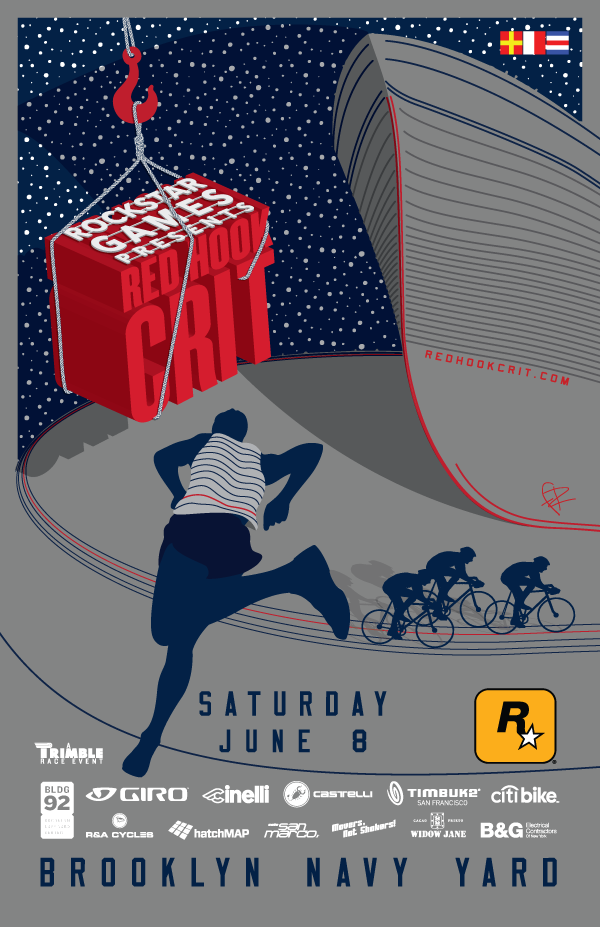 Today we're proud to announce details for the second leg of the
2013 Red Hook Criterium
on Saturday June 8th. Before making its way across the pond to Europe for events in Barcelona and Milan later this year, this urban race series consisting of a track bike criterium and a 5k foot race moves into the Brooklyn Navy Yard for the first time.
This spectator-friendly race will feature athletes from around the world - world class road racers, track specialists, bike messengers and urban cyclists - competing in multiple laps around a short and technical circuit for championship points and the chance to enter the history books as the first winner of the Red Hook Criterium Brooklyn Navy Yard.
The event is free for spectators. Qualifying heats start at 6 p.m., the 5K at 9 p.m. and the criterium at 9:45 p.m. A spectator area at the start/finish line will offer fans an exclusive view of the racing action. A limited number of tickets will be sold to benefit the new Athlete Support program, launched to provide additional support to the top 25 riders in the
championship standings.
Previously: