A Roundup of the First Red Dead Redemption Fan Sites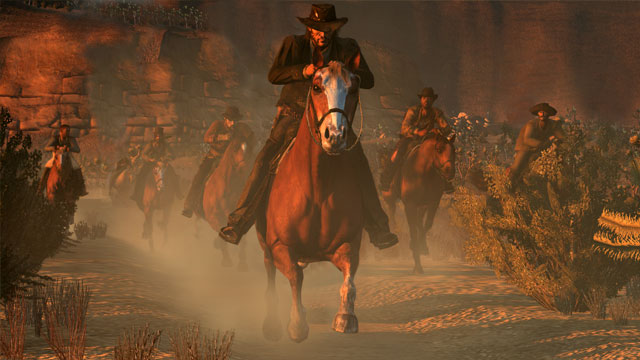 Just wanted to take a moment to show some love back to all of the great, new Red Dead Redemption fan destinations we've seen springing up all over the web and all over the world throughout the past few months.

We're obviously very excited ourselves about the game and eager to get it out to the world in just over a week - so it's been fantastic to see so much enthusiasm mirrored on dedicated new sites like:
Also a quick shout to all of the general Rockstar fansites who have been covering Red Dead:
All great places to meet others on forums anxious to form posses and terrorize the West come May 18th (& 21st in Europe). Thanks to all the fansite admins responsible - some of them long-running Grand Theft Auto fansite luminaries as well. If there's any others you've seen out there that may have missed - do let us know and we'll update the list. Posse up, and ride out...