Exclusive New Red Dead Redemption Screens: Competitive Multiplayer
On the heels of last week's big new Gameplay Series video on Red Dead Redemption's Competitive Multiplayer modes, today we've got a fresh batch of exclusive new screenshots for you taken from those modes.

Below see some glimpses of how you'll be facing off against other players and posses online come May 18th and 21st in North America and Europe respectively. And look for a further Multiplayer update later today at the Red Dead Redemption official website - we'll be updating the Multiplayer feature page with some details on the Competitive modes and posting HD versions of these and other screens.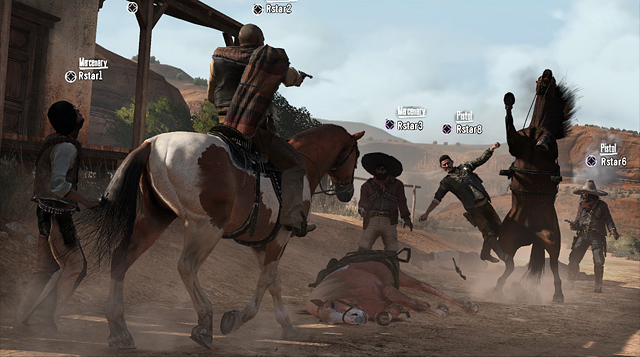 Chaos in the desert: downed by pistol shot, a rider falls to the dust.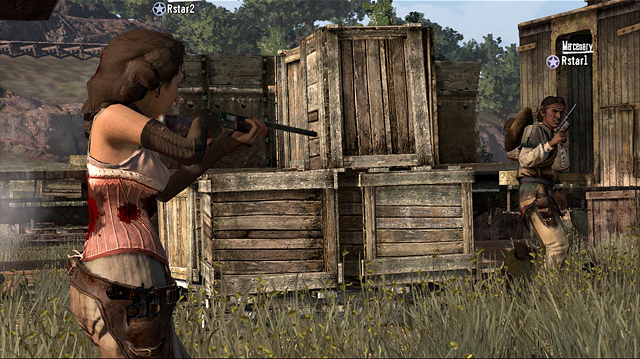 Taken by surprise...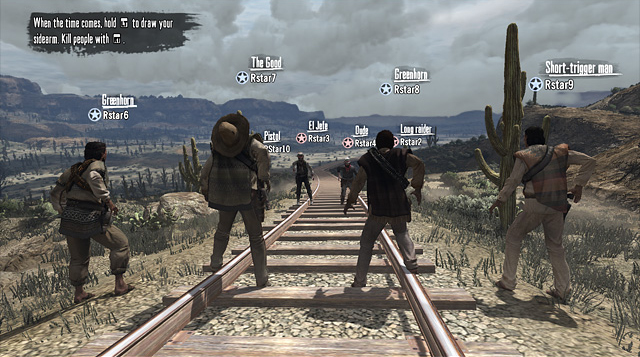 Railroad showdown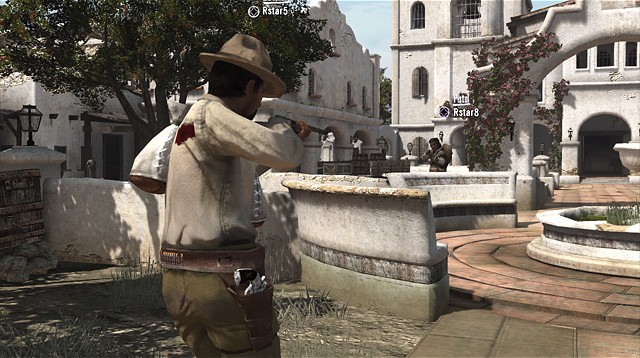 Stand-off by rifle: only one of these men will earn this bag of gold.
Previously:
Watch "Multiplayer Competitive Modes" - The Newest Red Dead Redemption Gameplay Series Video
Red Dead Redemption Official Site - Multiplayer Section Update
Exclusive New Red Dead Redemption Screens: Multiplayer