Rockstar Game Tips: Smooth Sailing (and Steering and Shooting..) in Vice City
Since the release of Grand Theft Auto: Vice City 10th Anniversary Edition last month, we've enjoyed hearing your choice moments, soundtrack favorites and anecdotes of miscellaneous mischief as you revisit (or perhaps discover for the first time) the sights and sounds of 1980s VC on your iOS and Android devices. We've also heard a handful of pleas asking for tips on particular missions and tasks, so here are just a few pro tip strategies from Rockstar for what seem to be the most challenging assignments.

"The mission that do you after purchasing the Malibu club and you have to go to the second island to see Phil Cassidy at the shooting rage. Man, that mission is freaking hard" - XXBro0klynJAYXX
Phil Cassidy is the best stick-up man in town and while he's not quite asking you to shoot a fly off his head from 80 feet, you'll still need a solid aim if you're going to impress him in the "The Shootist". For those who need a reminder, the mission requires you to beat Phil's score across three different rounds in the shooting range, and each is played from a first-person perspective. Note that there are two ways to control the reticle: the analog method, where you touch and hold the left-hand third of the screen to bring up a virtual analog stick, just like when moving around the world on foot; and the swipe method, where you drag along the center third of the screen to adjust your aim. You may also want to enable 'tap to shoot' in the Controls menu, so you can fire by tapping anywhere on the right-hand third of the screen and not just on the button icon.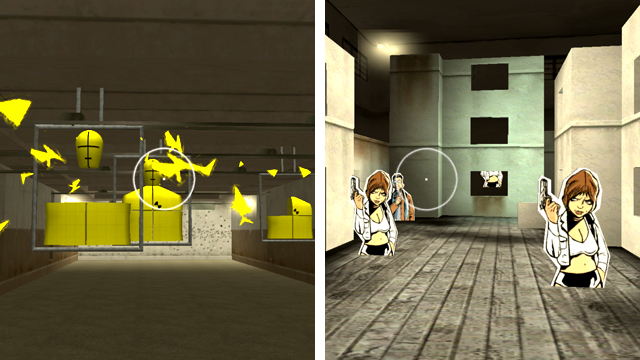 Targets up close are tempting, but go for ones in the background. You'll get more points and can easily shoot at other targets that pass in front.
For the first round, firing at moving targets against the clock, focus on the target furthest away. Not only does this target give the most points, you'll also be able to pick off the chest sections of other two targets as they pass in front of it with minimal reticle movement. As the easiest and most lucrative of the three rounds, you should be looking to pick up 30-35 of the 60 points required in total.
In round two, focus on making each bullet count. Targets will appear in the six windows and it can be tempting to try and pop them all, only to end up chasing shadows. Keep the reticle moving around the windows at a slow, steady pace and wait for the targets to come into line. On a good day you may even take your total up to 60 in this round, or at least leave yourself with only a few to grab in the third, most difficult round.
If you try and go for every target, then you're going to find round three difficult, given the speed at which they move and the various spots in which they appear. Instead, alternate the reticle position between these two "sweet spots": the doorway furthest away from you on the left and the waist-high wall opposite that on your left. These two positions alone should provide enough targets to take you to your total, providing you put in the good work in the previous rounds.
"I'm almost on the last mission but I still need to do 'Checkpoint Charlie' for the Boatyard" - VinewoodTits
We know this one's proven difficult to our friend VinewoodTits and others, so we're here to impart some helpful seamanship. The key to driving speedboats is in following straight lines (and that doesn't mean taking Rosenberg with you). Keep looking ahead and try to collect each package keeping side-to-side movement to a bare minimum. Try to memorize the positions of tight turns and start them early - the last thing you want to be doing on the ocean is making twitchy movements as they're difficult to correct. As you approach a turn, ease off the gas while you line it up and then accelerate through. Finally, prepare yourself for the jumps and make sure you carefully line up your approach. If you're messy through that section then you're going to have trouble completing the mission within the time limit.
"Demolition Man on #vicecity is still as hard a mission as ever been on GTA!" - @Matty1989 (via Twitter)
Certainly regarded as being one of the toughest missions in the whole game, "Demolition Man" is a test of how adept you are at controlling a RC helicopter in a confined space, and it's worth making sure your in-flight controls are set to your preference before you attempt it. You can read our full guide to customizing controls, but in this case we suggest making sure the Accelerate and Brake icons (used to increase and decrease elevation while piloting helicopters) and the Clockwise / Counter-clockwise rotation icons are comfortably positioned as those are what you'll be using most.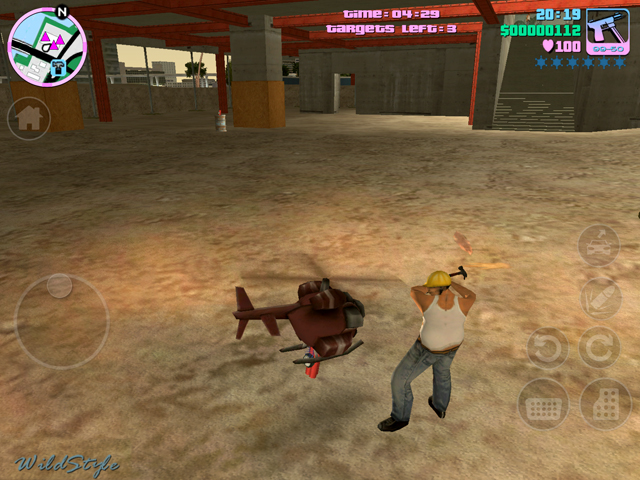 In "Demolition Man", enter the staircase from the south and, if time permits, feel free to give the construction workers an up close look at your blades.
Our next tip is to memorize these key locations: the Top Fun van where your bombs are, the central staircase inside the construction site and the four sites where you'll need to drop bombs. Work from top to bottom and bear in mind that you don't need to 'climb' each staircase like you would on foot - you can simply fly straight up.
Our third and final piece of advice is to keep moving. Don't worry too much about killing the pursuers with your chopper blades as this takes up precious time; concentrate on moving smoothly and quickly between objectives and you should be able to evade their attacks.
Follow this advice and you'll be the toast of Avery Carrington's regeneration project in no time.
"Help! I'm trying to get 100% and I can't find [x] unique stunt" - Various
We won't provide a full rundown of the unique stunt locations here because there are plenty of fans out there who have already done an awesome job of that in the form of guides and FAQs, which we're happy to direct you to. GTAVice.com has provided this helpful series of screens showing each ramp and the areas you need to pass through in order to unlock the bonuses, while longtime fan-run YouTube channel GTASeriesVideos has them all covered in video form. As you're working through each unique stunt be sure to note which ones you have completed as there will be no way of telling which ones you have left later on.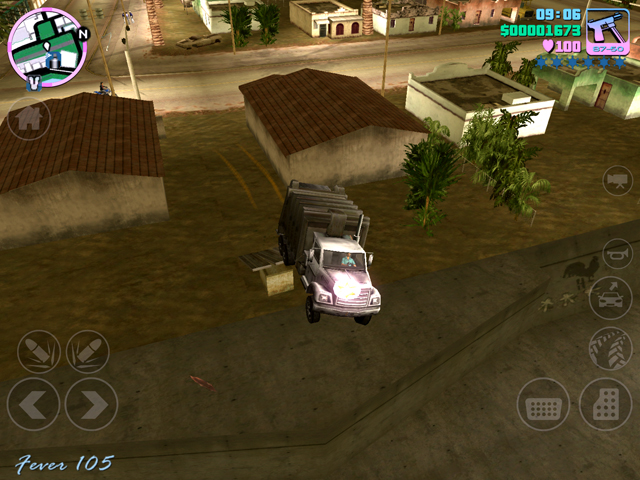 For an extra challenge, take on the unique stunt jumps using a Trashmaster or even a Bus.
One general unique stunts tip is to use the stunters' vehicle of choice, the PCJ 600. Although there's added kudos from us if you can hit them on a Faggio, in a Bus or using a Trashmaster like you see above.

Hopefully this will help some of you prevail in these challenging missions. As always, feel free to shout out any others you may need tips for in the comments so that we or other Social Club community members can help - or by shooting us a mail to mouthoff@rockstargames.com and we'll be glad to have a look.


Previously:
Customizable Controls in Vice City 10th Anniversary Edition
Download High Res Maps for GTA Trilogy Titles
Speedy Cabs, Fast Cash and More for Grand Theft Auto III: 10 Year Anniversary Edition