Exclusive New Red Dead Redemption Screens: Nuevo Paraiso (Northern Mexico)
In the world of Red Dead Redemption, south of the border across the San Luis River from New Austin, lies the Mexican province of Nuevo Paraiso.

Check out some brand new screens from this area and be sure to check back later today for an update to the Features section of the Red Dead Redemption official site that showcases the territory of Nuevo Paraiso, along with a map of the region and a bunch more exclusive screens including HD versions of these.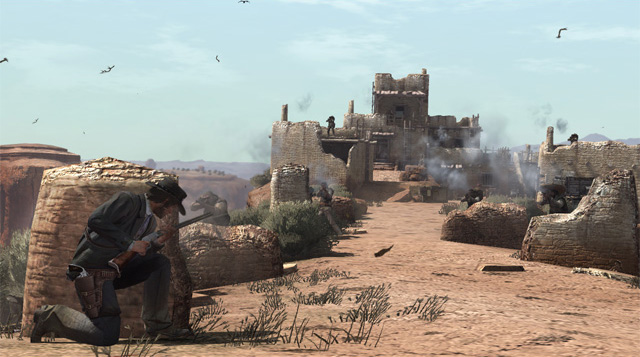 An assault on the rebel base at Torquemada.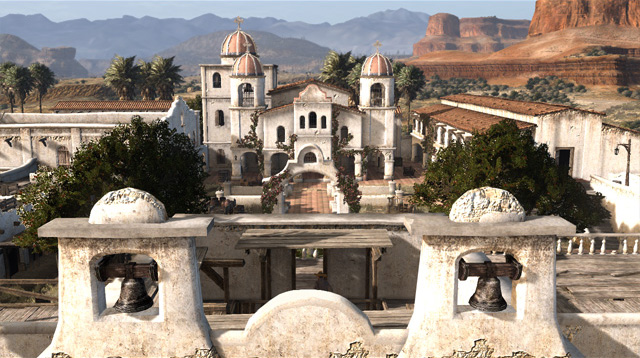 The bells of Las Hermanas ring out in times of danger.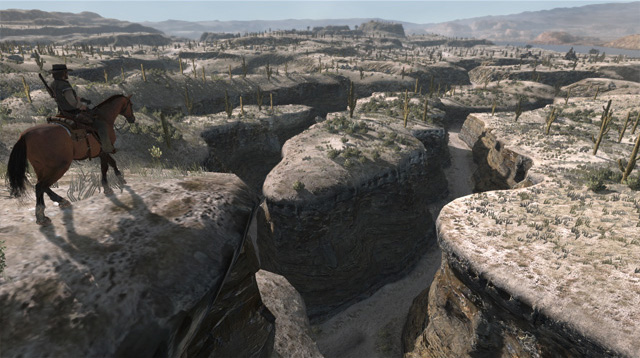 The stunning, yet deadly gulches of Sidewinder Creek.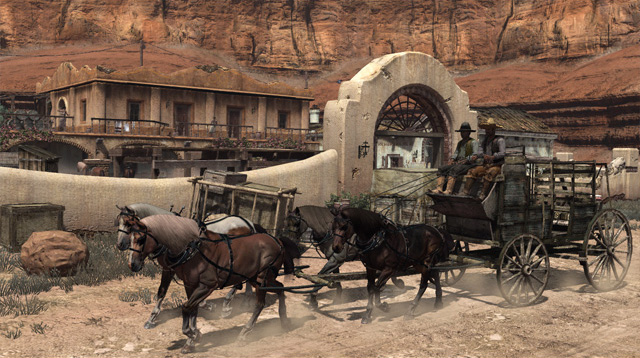 Wagons ferry people and supplies from Casa Madruga to nearby towns.