Rockstar Alumni Concert Calendar: Special Vice City Edition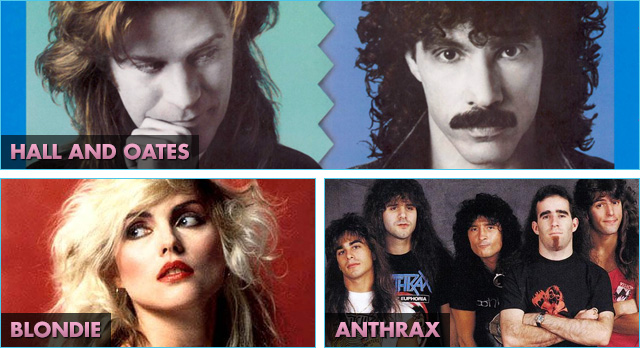 As we throwback to the 80s in a Vice City state of mind celebrating the game's 10th anniversary and forthcoming mobile release, here's a special edition of the Rockstar Soundtrack Alumni Concert Calendar compiling a list of places and dates where you can catch notable artists you've heard in our games perform live.

It's great to see so many of these legendary artists still so actively touring around the world, so whether you had your dial locked to Flash FM, Wildstyle Pirate Radio, Wave 103, V-Rock, Fever 105 or Wave 103 - there's bound to be a nostalgic favorite act out there from the Vice City radio waves to catch coming your way. Peruse the below list we've put together that covers dates into early 2013 from the East Coast to the West Coast, across Europe, Australia, South America and more. Do shout in comments if you're aware of any other soundtrack performances we missed, experience some live music from the decade of excess and revisit a time when wearing neon was un-ironic...

HALL AND OATES ("Out of Touch" on Flash FM)
11/30 - Mashantucket, CT @ MGM Grand Theater
12/01 - Atlantic City, NJ @ Borgata Event Center
12/03 - York, PA @ Strand-Capitol Performing Arts Center
12/05 - Newport News, VA @ Ferguson Center for the Arts
12/08 - Winnie, TX @ Nutty Jerry's
12/10 - Chattanooga, TX @ Chattanooga Memorial Auditorium
12/12 - Charleston, SC @ North Charleston Performing Arts Center
12/14 - Knoxville, TN @ Tennessee Theatre