Rockstar Games Collection Coming this November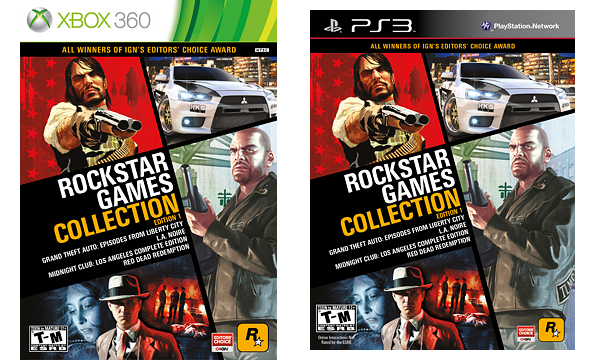 On November 6th, North American PS3 and Xbox 360 gamers that have yet to experience some of our most critically acclaimed, captivating and best-selling games from this generation will get their chance with the Rockstar Games Collection Edition 1, an exclusive box of four must-play titles. This collection retails for $59.99 and includes:
Red Dead Redemption
– Winner of over 170 Game of the Year awards, Red Dead Redemption brings the dying West to life with a vibrant open-world, powerful story, and intense single and
multiplayer
action.
Midnight Club: Los Angeles Complete Edition
– One of the highest-reviewed racing titles of this generation, featuring deeply customizable real world cars, non-stop open world street racing and intense multiplayer action. The Complete Edition also includes every downloadable real world vehicle and city section released since launch.