Because It's Friday: Tapestries of Erin M. Riley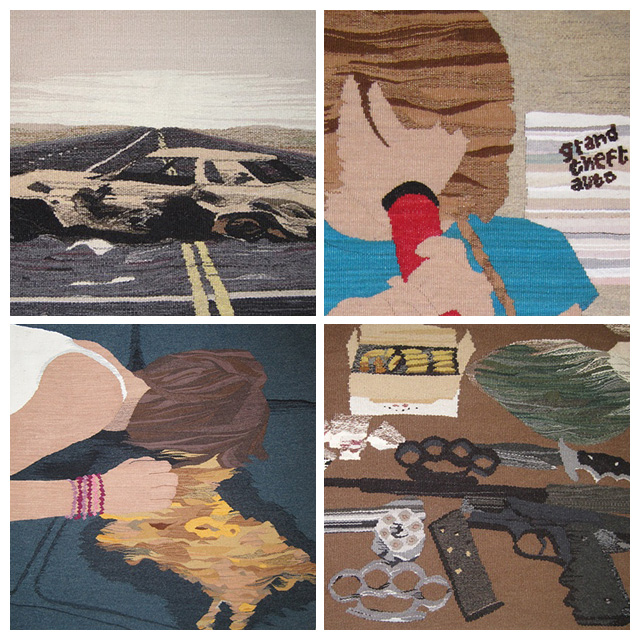 Taking inspiration from the lurid world of modern day camera-phone portraiture (particularly self-portraiture) and web-cam culture - mediums that tend to dwell on the pervasive themes of sex, drugs, and ego-run-amok - young Philadelphia-based artist, Erin M. Riley strikingly translates this often sleazy and disturbing imagery into the staid form of traditional woven tapestry art.

Having caught our eye originally with this piece entitled "Grand Theft Auto" derived from a somewhat ubiquitous photo that had made the rounds around the web of a pig-tailed blonde girl toking up in a room with a San Andreas poster in the background - we delved deeper into Erin's work to appreciate her brilliant collection of tapestry art.
You can check out more of her awesome work and find out where to catch exhibits at erinmriley.com.