Rockstar Soundtrack Alumni: Fall Concert Calendar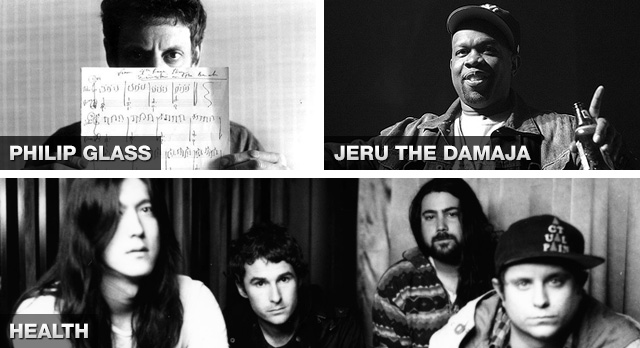 In the wake of our summertime post cataloguing seasonal concert appearances by notable Rockstar soundtrack alumni, many of you had some specific special requests you asked us to track down in the future (a special shout to Richie.Rich_96, VinewoodTits and others). Our latest edition for the early fall season includes some of those along with many others you've heard in Rockstar games new and old as we encourage you to get out there and experience some great live music from just a few of our favorites. Of course, we also encourage you to do chime in in comments with any other appearances you may know of, requests for other soundtrack artists you'd like to see in future roundups, or with your own experiences from perhaps having personally attended a summer show.

Here's a selected fall lineup with shows all over the North America, Europe, and Australia including all of HEALTH's upcoming tour dates along with events from Max Payne 3's Emicida and Trouble & Bass, Red Dead Redemption's Jose Gonzales, Grand Theft Auto IV's Crookers, Max Cavalera, Iggy Pop, Jeru The Damaja, DJ Premier, Philip Glass, and David Rodigan, Grand Theft Auto: Chinatown Wars' Turntables On The Hudson, and Grand Theft Auto: San Andreas' Parliament and the Funkadelics and Toto.