Exclusive New Red Dead Redemption Screens: Achievements & Trophies
Red Dead Redemption includes a host of unique in-game challenges that will reward you with Achievements to bolster your Xbox LIVE Gamerscore and Trophies to add to your PlayStation Network collection.

Below are a few new exclusive screenshots that show off just some of these challenges. Be sure to check back later today for a list of the Achievements & Trophies in Red Dead Redemption.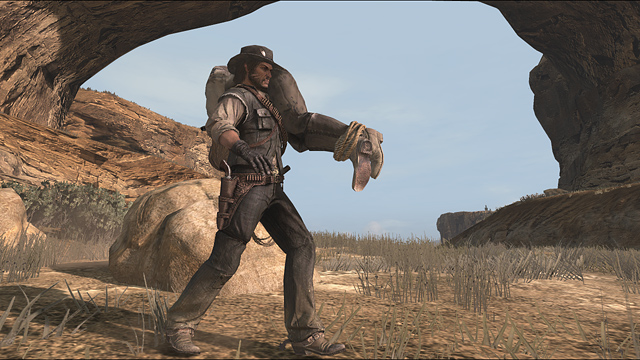 Capture a bounty alive for the "Clemency Pays" Achievement/Trophy.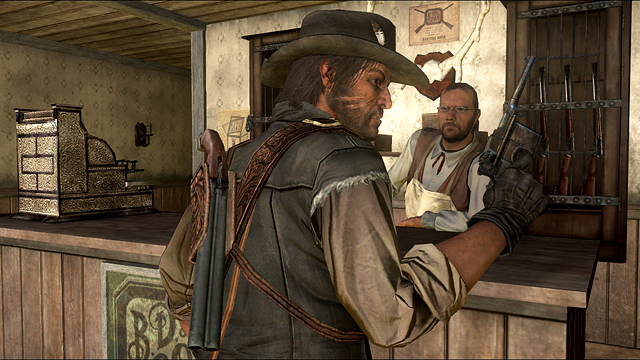 Purchase a rare weapon (like the Mauser pistol) from a gunsmith to earn "Exquisite Taste".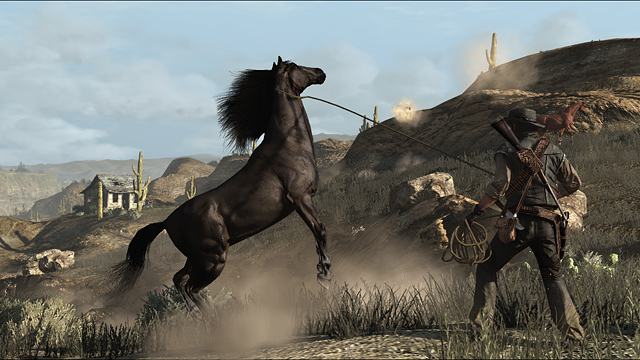 Breaking an assortment of unique horses will get you the "Buckin' Awesome" Achievement/Trophy.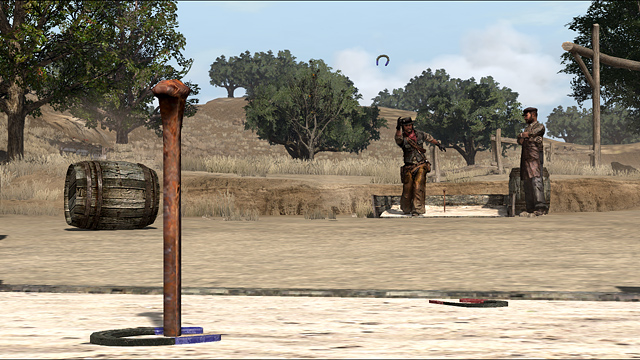 Getting a ringer in Horseshoes will yield the "What About Hand Grenades?" accomplishment.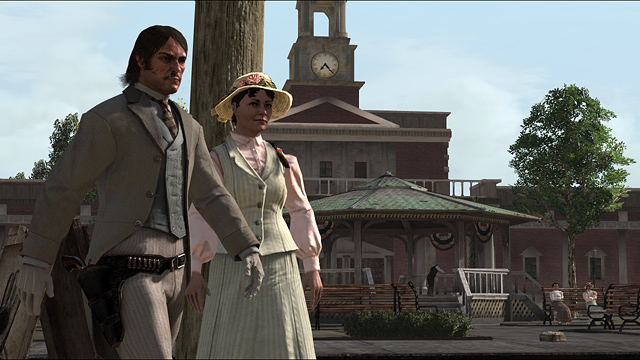 Unlocking the Elegant Suit will get you the "He Cleans Up Well" Achievement/Trophy.
Previously:
Exclusive New Red Dead Redemption Screens: The Frontier of New Austin
Exclusive New Red Dead Redemption Screens: People of the West (Part Two)
Exclusive New Red Dead Redemption Screens: People of the West (Part One)