Original Red Dead Redemption Artwork: Marshal Johnson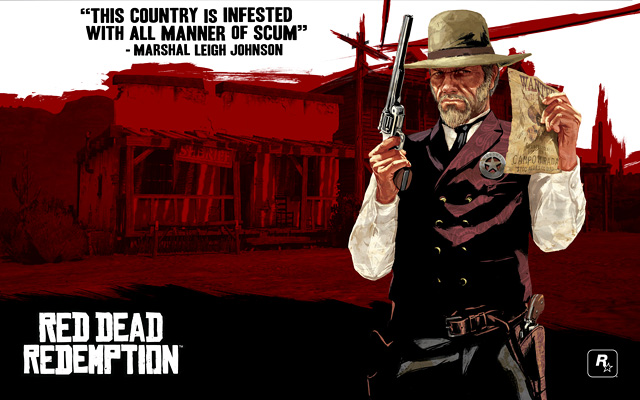 "This country is infested with all manner of scum." - Marshal Johnson

Presenting our latest original artwork from Red Dead Redemption, featuring Armadillo's long serving town marshal, Leigh Johnson.

Now available in hi-res all the way down to mobile formats as downloadable wallpapers from the Downloads section and on the official Red Dead Redemption website.
Previously:
New John Marston Red Dead Redemption Artwork Desktops
New Red Dead Redemption Artwork & Desktops: Colonel Allende