Summer Sale: Save 20% on L.A. Noire Gear and Games at the Rockstar Warehouse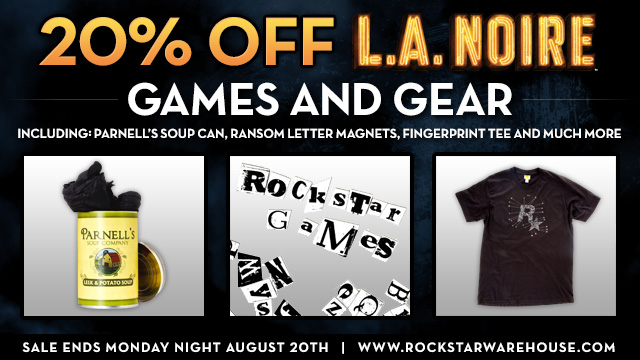 Our latest Rockstar Warehouse Summer Sale picks up where last month's Red Dead Redemption Sale left off, with 20% off of all the custom-created gear from the L.A. Noire Tools and Clues Collection and more. So if you've been looking to get your hands on collectibles from your favorite five-star case file, or just need a fresh L.A. Noire Fingerprint Tee, now's the time.
The sale runs until Monday, August 20th, so head on over to the Rockstar Warehouse and stay tuned to the Newswire for future offers in the weeks to come.