Summer Sale: This Week, Save 15% on Red Dead Redemption Game Titles and Gear at the Rockstar Warehouse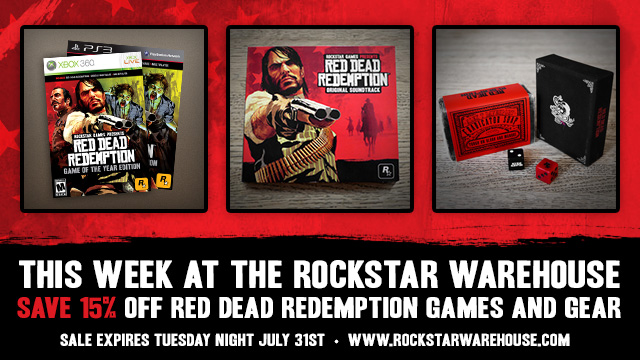 This week at the Rockstar Warehouse, get 15%-off on all Red Dead Redemption gear - including Red Dead t-shirts, posters, CDs, collectables and more. The sale is in effect today until next week Tuesday, July 31st, so if you've been thinking about picking up a long-coveted item from the Red Dead Redemption Frontier Collection like the Best Selling Collectors Pack (Deluxe deck of cards, Dice and Eradicator Soap) or the official Red Dead Redemption Poster - now's the time.

Look for more special summer sales and gear updates in the weeks ahead...