The Crew Cut: Chairmen of the Boards
CHAIRMEN OF THE BOARDS
This week on the Crew Cut, we check in at the the top of the Max Payne 3 Multiplayer leaderboards to see if the veteran Crews are still holding firm, or whether any new young upstarts can upset the balance of power. We start with a special shout to Payne Capitale, a French Crew whose 7 Samurai we featured nearly two months ago for reaching 31st on the overall Xbox 360 Leaderboards (and 9th worldwide amongst Private Crews). Their head count has swelled to a still-modest 18 members but their combined XP is now more than the 1,500+ member GameSpot Crew - an extraordinary achievement. Not far behind them in 32nd place (11th amongst Private Crews) are the Ganja Outlaws Crew - whose leader DutchStoner demands total dedication, sacking anyone seen moonlighting with rival Crews. This firm hand ensures that not a single member is wasted - and such is their popularity that their numbers never drop below 290. If you don't want to wait in line to get involved the the Ganja Outlaws, join up with their open-enrollment sister Crew, K-Jah Rebels - the two Crews always roll together.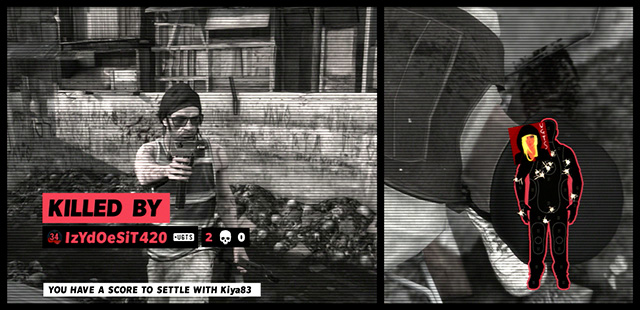 Soul Crushers are another Crew with ideas above their station; their 18 members currently sit at an admirable 28th worldwide (12th amongst Private Crews) on the PS3 leaderboards. Despite modest manpower, they are veterans of nearly 2,000 feuds and have more than 5,000 Crew assists in Max Payne 3 multiplayer - clear evidence that when they roll out, they roll deep. Elsewhere it seems the rise and rise of Underground Thugs Crew shows no signs of slowing down. They have stormed into 11th place worldwide and 2nd place amongst Private Crews, just two weeks after we featured them at 17th. The axis of power at the top of the PS3 leaderboards has been finally been broken, as the Thugs place between perenial top Crews Pro Kill You and Pick Your Poison. They've made the divide, now can they conquer?
On the PC Leaderboard, Dangerous Liaisons continue to reign as the top Private Crew there. There can be no resting on their laurels however as the troika of Russian Crews, the Russian Bears Team, Army of Red Fuel Can and RGRussia continue to snap at their heels. Recent Private Crew entrants to the PC top 20 are Bloods Crew - an all-French Crew who've racked up a fearsome 82% win percentage. With just 72 members they've room to grow and with a few solid recruits,it won't be long before they're knocking on the door of the top 10. It was the playful Adventure Time-inspired emblem of the Masters of Alchemy Crew that first caught our eye, but their 20th overall placing cannot be ignored. This 85-strong Crew currently have an open-door policy on recruiting, so join up now for a chance to be part of something big.
EMBLEMS OF THE WEEK
Our favorite Crew Emblems this week feature two familiar ladies that have graced loading screens in Grand Theft Auto games in the past. On the left, we have the unmistakeable Lollipop Girl from GTAIV, recreated by TKSINCERE for the Hot Clan Crew; while on the right, you'll find the poolside cover girl of Grand Theft Auto: Vice City, as depicted by kmajik and adopted by the Rewind Crew. Which lovely lady is your pick of the two?
OFFICIAL OPIE & ANTHONY AND TROUBLE & BASS CREWS
Over the past week, we welcomed two more official friend Crews to the Social Club fray. On Tuesday, the boys from
Trouble & Bass
and
Drop the Lime,
who produced the awesome
Trouble in Brazil DJ mix
you hear during the Nightclub level in Max Payne 3, came by and had a hell of a good time getting down in Multiplayer here on the Rockstar rooftop. Thanks to everyone who answered the call on Twitter to get involved with the
T&B Official Crew
.
Previous Crew Cut Editions: