Max Payne 3 Original Artwork: Factions Series
For our latest Max Payne 3 Original Artwork release, we present this special Factions Series with the logos, crests and tags of the various, vicious armed squads that Max encounters as his cush security gig in São Paulo spirals into a treacherous bloodbath. Also playable of course in Max Payne 3 Multiplayer as gang faction avatars in Gang Wars as well as in Deathmatch modes - you can now represent your favorite Brazilian pistoleiros as downloadable desktops, mobile wallpapers, Facebook covers, and of course as your Social Club avatar or buddy icon.

Starting with the Unidade de Forças Especiais (UFE), check out the intimidating crest worn on the uniforms of the heavily-armed paramilitary who fight against the thugs and kidnappers and often using torturous methods as brutal as the criminals they're sworn to thwart. For some background on the real-world elite forces of São Paulo, read our earlier Rockstar Research feature: "The Weapon-Wielding Gangsters and Special Police Commands of Max Payne 3". You can also grab a trio of gang faction emblems rendered as they appear in Max Payne 3, emblazoned on walls marking their territory deep in the favelas of Sampa. First is the emblem of Comando Sombra, powerful and far-reaching with more than 3000 members acting under the leadership of the ruthless Serrano, and with a charge sheet that includes drug trafficking, kidnapping and murder. The second emblem belongs to Tropa Z, a favela gang based in Nova Esperança intent on war with Commando Sombra. Our third featured faction is the Filhos De Ogum, another lethal part of the ongoing gang wars, whose signature yellow bubble-letters-and-skull tag can be seen throughout the favelas.

U.F.E.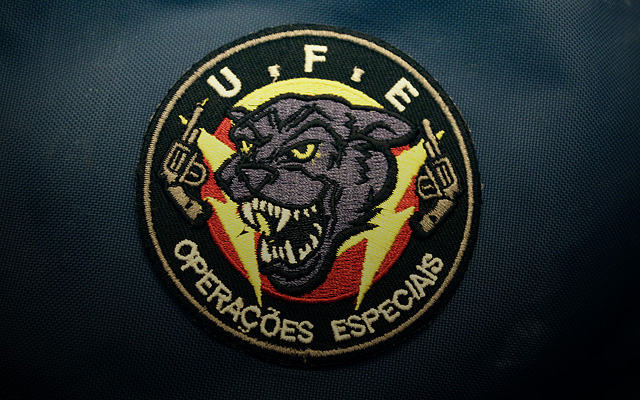 COMANDO SOMBRA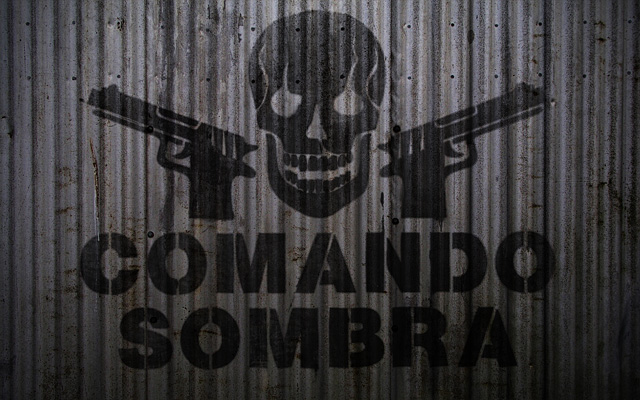 TROPA Z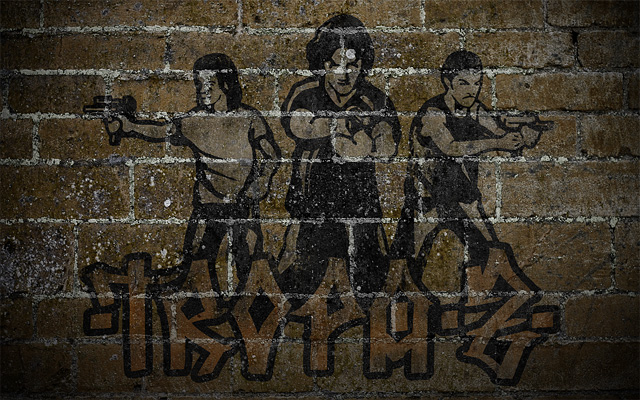 FILHOS DE OGUM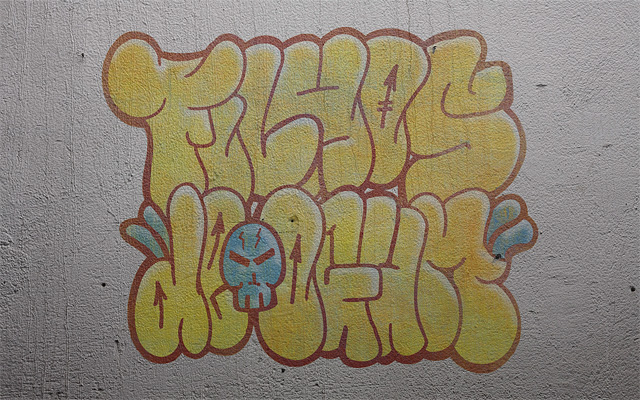 These are all now available for download in the full range of desktop and mobile wallpaper sizes, backgrounds, buddy icons, avatars and a Facebook Cover version over at the Rockstar Games Downloads section or at the Max Payne 3 official site.

Previously:
"Payne Killer" - Latest in the Max Payne 3 Multiplayer Artwork Series
Max Payne 3 Multiplayer Series Artwork: "Ambush"
Max Payne 3 Original Artwork: "Reckoning"
Max Payne 3 Original Artwork: "Transfer Deadline"
Max Payne 3 Original Artwork: "Downpour"