The Crew Cut: Competitive Spirit
Several squads made their way into the Crew Cut this week by proving their worth in this week's Social Club Xbox LIVE Multiplayer Event. It was awesome to face off against the skilled players of LXG Crew - the only private Crew to have broken into the top 10 on the Xbox LIVE Leaderboard. Another highlight of the event was a Gang Wars session with MaxPayneDev4 and a couple of members of Holiday Red and Les Frere Du 38 lighting up Hoboken Alleys. Kudos to HouseLeo and benanova from those Crews for standing strong in the close-quarters carnage.
Our MaxPayneDev1 and MaxPayneDev2 both stood toe-to-toe yesterday with the ever-active American Most Wanted Crew - Hoopdreamz030 proved why he's the best of their 298 members with some excellent play and an enviable XP haul. But the coup of the week belongs to Box Car Racer, as their leader persuadedspoon recruited CrisDaThug - hands down one of the toughest players our devs have faced - into the Crew after the event was over. With that star signing, we're sure we'll be seeing more of their snarling green rabbit emblem in future events.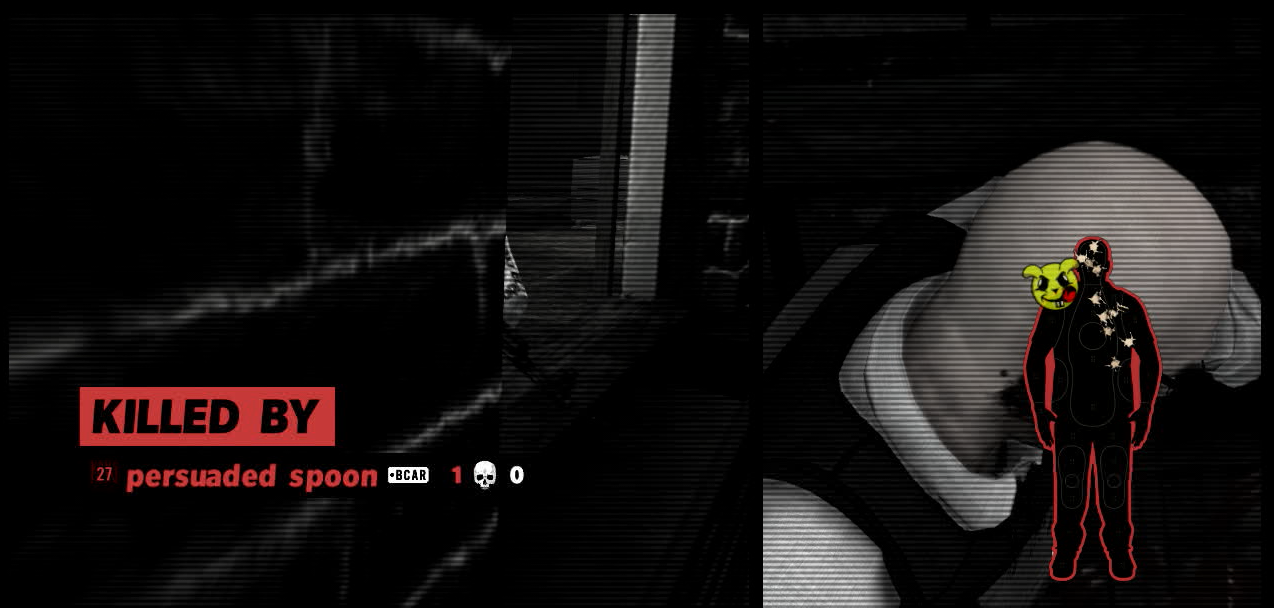 PITCHED BATTLES

There's another important multiplayer event underway in Poland and Ukraine at the moment, as 16 nations compete in the Euro 2012 Football Championships (that's soccer, for our yankee readers). The Beautiful Game has clearly gripped the British Bulldawgs Crew, whose emblem is a faithful recreation of the England football team's Three Lions crest. Just across the Channel, the French Crew are using their own forum to organize matches and talk tactics. Euro 2004 winners Greece are backed up by the Greek Godz, fittingly led by Il_Zeus_Il. Strong and silent, their emblem consists of nothing but a black skull on a grey back ground and their motto is just one single word: IMMORTAL.
While the German and Spanish football teams are strong favorites to take the Euro 2012 trophy, Crews from those two nations have already faced off in Max Payne 3 Multiplayer. The German Force will be hoping they're better at shooting with their feet than they are with their controllers, as they were outclassed by the tight teamwork of the SoldierSpainKillers, eventually losing 6 to 1 in Feuds.
ONE-ON-ONE HOOP DREAMS

Meantime, the NBA Finals are well under way here in the states, and Social Club members Ammonites and Willingsort566 have created their own lone wolf Crews to honor the two conference champion contenders: Miami Heat and OKC Thunder. With the series currently tied at 1-1, both Crews may be looking to recruit fresh members from the bench to help support their side. Request an invite accordingly, and if you guys wanna battle out a 5-on-5 Gang War once you have your numbers up, get in touch, and we'll be happy to ref.

MOTTOS OF PRINCIPLE

We've featured many Crews with emblems that have impressed, but we've also enjoyed some of the slogans that players have drafted. The positive-sounding Yes Yes Yes Crew claims that "When you're this good, you don't need a fancy corporate sponsor" and, judging from their 67% Feuds won statistic, they're true to their claim. Animals are a recurring theme in Crews, like Kobra Clan with their motto "Be wise as a serpent, and gentle as a lamb" - although with a currently only 29% Feuds won stat and ownage by their rival RTD Productions Crew (a fellow animal squad who enjoy "Doing It Donkey Style"), they appear to be more of lambs to the slaughter and may want to rethink that tagline. Finally, The Deadly Komodos warn: "WE ARE KOMODO DRAGONS, WE WILL HISS AT YOU" and taking a slightly different tact there's For the Puppies, who have said that "Everything we do is... for the puppies."
EMBLEMS OF THE WEEK

We're constantly amazed and impressed by what the community is achieving with the emblem editor and this week we've selected two creations to showcase, both with astonishing levels of detail. ZeroFoxFK has produced the stunning image below left with skulls and a sword at the center of its motif for his Crew The Faceless Knights - we especially admire the blurring effects employed on the flame and second skull. Dopeness. Meanwhile, YourTaxesAtWork and Kartoon-187- have collaborated on this beautiful emblem for the Shine Thugz Crew that combines a Parisian rally-by-night scene with GTA-inspired styling.
Previously: