Rockstar Game Tips: Utilizing Grenades in Max Payne 3 Multiplayer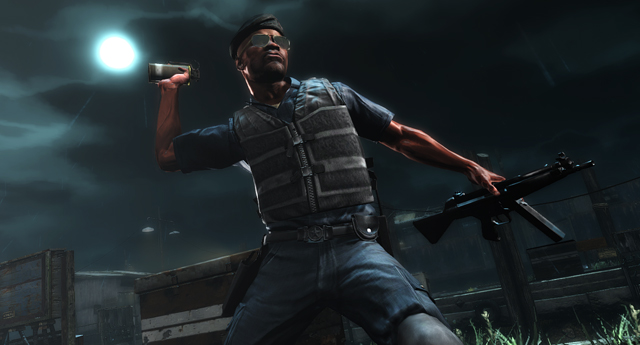 Max Payne 3 Multiplayer offers a deep and varied arsenal of guns with which to dispatch your opponents, but for those special occasions where you can't see the whites of their eyes, there is a deadly range of projectile grenade options with which to flush them out or take them down. Our latest entry in the Max Payne 3 Tips Series highlights what they are and how to use them effectively.
Quick Throwing - Simply tap LB/L1 once to pull the pin and release a grenade in one smooth motion – perfect for when you're in a hurry.
Weapon Wheel Grenade Selection - While holding down LB/L1, press RB/R1 to equip the grenade of your choice, ready for you to throw using RT/R2.
'Cooking' Grenades - After equipping a grenade using the Weapon Wheel, it is also possible to hold the RT/R2 button and 'cook' the grenade. Cooking grenades can reduce the time your enemy has to escape before getting caught in the explosion. Be careful though - if you cook a grenade for too long of course, it will explode in your hand.
Sticky Grenades - In multiplayer, if you equip the Sticky Tape Loadout item then you will be able to attach grenades to the environment, making it even more difficult to escape.
While standard-issue explosive Grenades are great for flushing enemies out from behind cover or taking care of larger groups, you also have access to other grenade types - each with their own unique tactical benefits.
Flash Grenades are useful for temporarily blinding your opponents and blocking their ability to use lock-on. This effect can be counteracted by equipping the Military Goggles Loadout item.
Gas Grenades create a cloud of noxious gas that can cause death to anyone exposed to it for long enough. Using these grenades against enemies that are defending an area is a very effective strategy. The effect of these grenades can be counteracted by equipping yourself with the Gas Mask item.
Smoke Grenades create a thick cloud of smoke that cannot be seen through by friend or foe alike. They are useful for obscuring your movement from the view of nearby enemies. Enemy players will also not be able to use Lock-On targeting to aim at players through the smoke.
There's also an additional pair of projectiles at your disposal that are useful in certain situations. A crude but effective incendiary projectile, the Molotov (part of the Disorderly Conduct Multiplayer Weapons Pack include with the Max Payne 3 Special Edition) creates a large patch of fire on the ground where it lands and any enemies exposed will take continuous damage for a few seconds. And while the Tin Can might not sound lethal, it creates a very handy strategic diversion on a nearby enemy's mini-map, giving you an opportunity to get the drop on them.