Rockstar Game Tips: Targeting and Additional Settings in Max Payne 3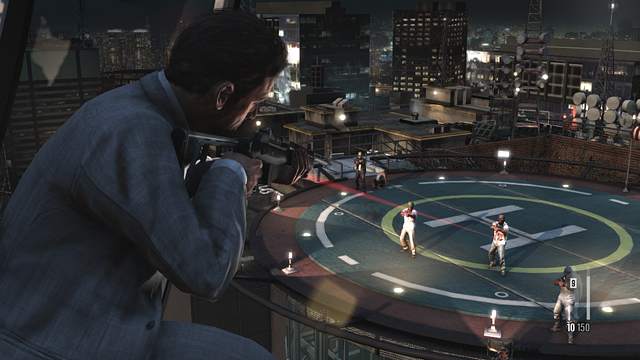 Yesterday, we debuted our first entry in the Rockstar Game Tips for Max Payne 3 with an eye toward the game's various difficulty settings. Today, we've got a brief overview of some additional options you may want to tweak to customize and optimize your Max Payne 3 experience:
Targeting: In single player you can select between three targeting settings – Hard Lock, Soft Lock and Free Aim – either just after selecting New Game from the Main Menu or by selecting Settings > Gameplay > Targeting from the Pause menu. In multiplayer, you can select between Soft Lock and Free Aim mode prior to entering a playlist. You will only play against other players using the same setting to ensure a level playing field. In private matches this can be set in match settings.
Hard Lock: When aiming, reticle will be strongly guided to focus on enemies
Soft Lock: When aiming, reticle will be lightly guided towards enemies
Free Aim: Target assist is deactivated
Controls: You can choose between four control configurations by selecting Settings > Controls either from the Main Menu or the Pause menu. From this menu you can also adjust the aiming speed and acceleration, invert the vertical and horizontal aiming axes, and enable Southpaw, which switches movement to the right stick and aiming to the left stick on your controller.

Display: The Display area of the Setting menu allows you to adjust the brightness and contrast of the game's visuals, as well as enable or disable both subtitles and the visual effects activated when Max enters Bullet Time.

Audio: The Audio area of the Settings menu lets you adjust the volume of the game's music and sound effects independently. You can also select between various Output setting based whether you are playing the game using headphones, stereo speakers or a surround sound rig.
Note: Output settings visible to you may vary based on your audio set-up.
Previously: