Congrats to Joey Logano, Winner of the NASCAR Nationwide Race at Talladega & Driver of the Max Payne 3 GameStop Car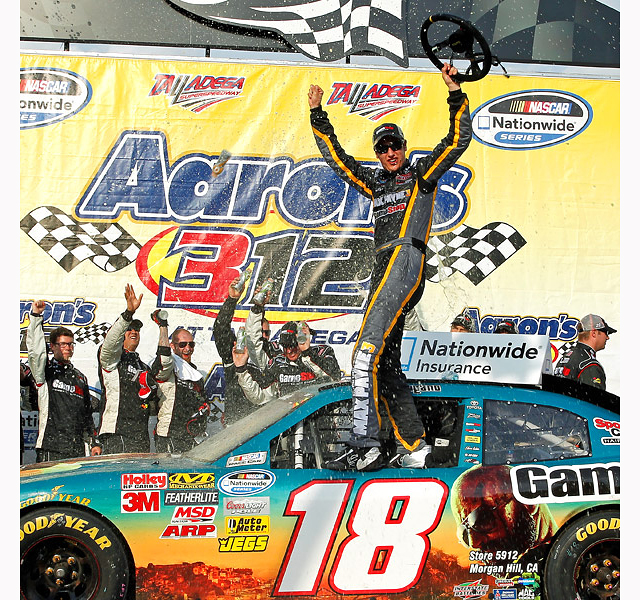 Congratulations to Joey Logano, who yesterday brought the Max Payne 3 GameStop-sponsored race car into victory lane with a thrilling finish in this year's NASCAR Nationwide race at Talladega. Also our best wishes for a speedy recovery to race car driver Eric McClure, injured in a crash during the event, but according to accounts is doing well in stable condition.

Below you can see a cool little clip of Logano's suped-up, professional race ready Toyota Camry being customized for action.